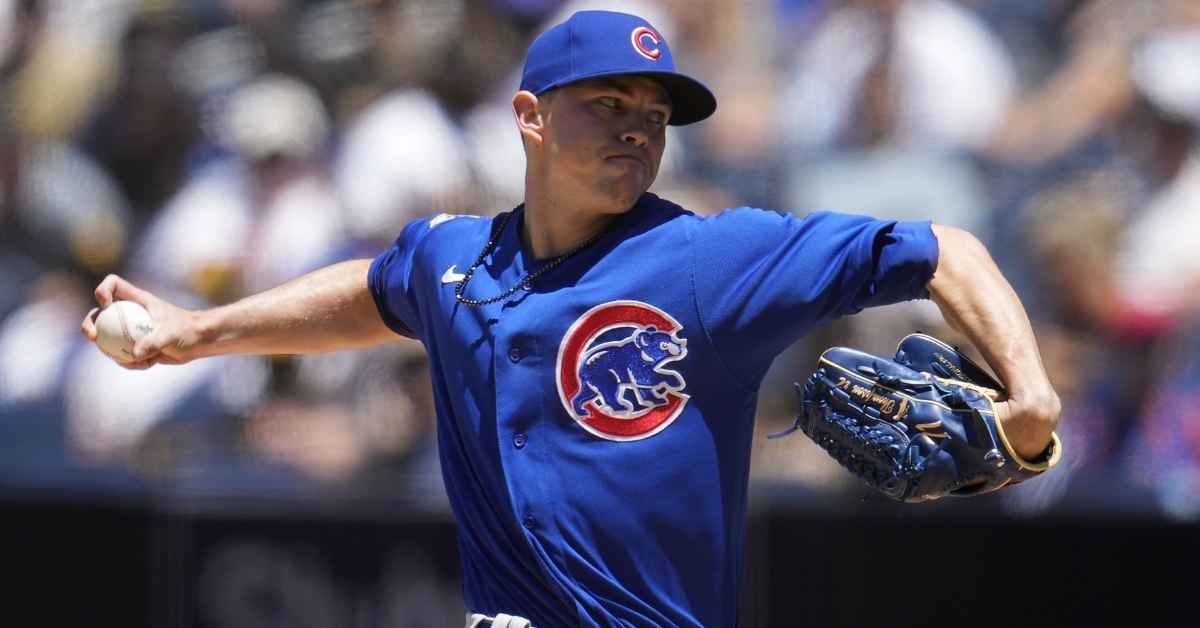 | | |
| --- | --- |
| Commentary: Give Thompson the ball and get out of his way | |
---
Keegan Thompson's line score was nothing special.
Four innings pitched, two walks, two earned runs, and a no-decision in an eventual Cubs 7-5 win in San Diego.
A pitcher who came in with a K/9 rate of 8.22 managed just one strikeout on a lineup that hasn't produced much beyond superstars Eric Hosmer and Manny Machado.
But what the Thompson start meant to the Cubs moves far beyond a stat line.
Thompson's first start of the season marks one of the first key moments in what should become the next playoff-contending Chicago Cubs team.
Yeah, yeah, I get it.
A portion of Cub fandom can't see beyond our early season struggles and swear that we'll never contend again unless Ricketts goes out and re-signs Rizzo, Javy, and Bryant.
To those people, I say patience.
We have some horses coming up the system.
3B/OF Christopher Morel's call up tonight could be another future piece (though a small part of me suspects this might be an audition to become a trade piece … remember, Starlin Castro was long thought to be a SS of the future until he was traded a year before the Cubs won it all in 2016).
However, before we talk about those horses, let's talk about Thompson.
It is a real possibility that the next time the Cubs finish a season above .500, Thompson will be the ace who wins 12-15 games.
His stuff is electric.
He pairs a mid-90s, pinpoint-accurate fastball with a devastating curveball and a slick cutter that consistently puts even the best hitters on the defensive.
That Ross took so long to plug him into the rotation has been frustrating as Thompson wasn't confirmed as the starter until Monday night.
Ross needs to give him the ball every five days and get out of the way.
He has earned the right to be a part of the rotation this year, but, so much more importantly, it would take a major debacle for him not to be considered for 2023's rotation.
Thompson had been doing a phenomenal job in long relief, compiling a 1.13 ERA before his first start.
He has earned this opportunity. He deserves this opportunity.
Now that Rossy has pulled the switch, he needs to come back to Thompson every five days indefinitely.
If he does, Cubs fans will someday look back at tonight's start as the one that kicked off the next playoff run – though that's likely not happening this year.