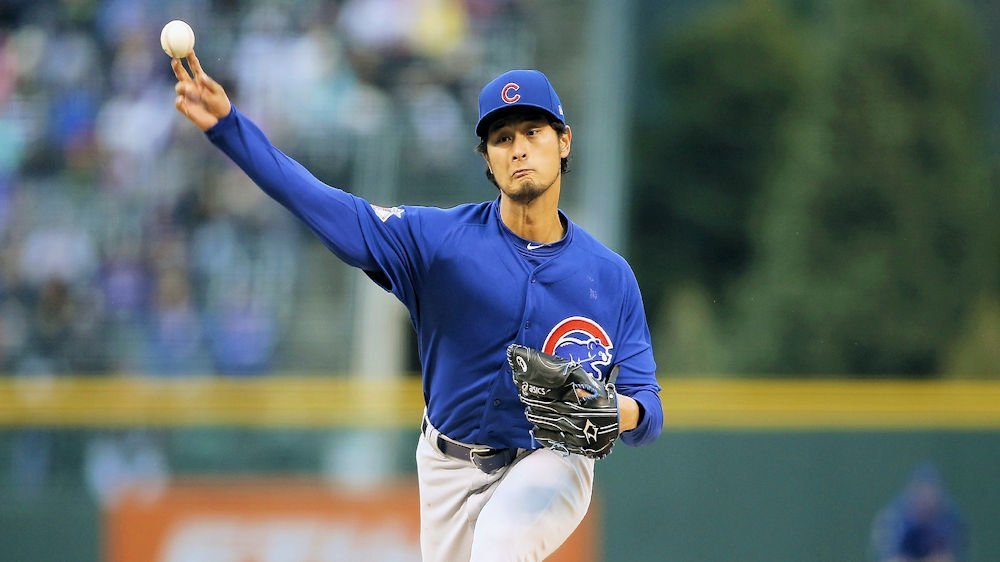 | | |
| --- | --- |
| Commentary: Hang in there Yu | |
---
| | | |
| --- | --- | --- |
| Tuesday, June 26, 2018, 9:01 AM | | |
Cubs starter Yu Darvish made his first rehab start in South Bend on Monday versus the West Michigan Whitecaps. He got off to a great start with a five-pitch first inning and then backed that up by striking out the side in the 2nd inning. The third inning saw a solo home run go over the left field wall, then a double into left-center in the fifth. Through five innings, Darvish posted good numbers: 57 pitches (41 strikes), 3 hits, 1 ER, 5 K, and 0 BB; his pitch speed ranged anywhere from 62-94 mph. Cubs manager Joe Maddon was watching Darvish's outing via video and speculates that he may be able to rejoin the team as early as this weekend.
"He could be back by the end of the week," Maddon said on Monday night. "He is pitching right now. He is doing really well. He is throwing a lot of strikes. His fastball has been good and his breaking ball has been good so he is getting really close."
While I have been somewhat critical of Darvish and his rocky start as a Cub, make no mistake- I like him and want him to succeed. I was elated when I first learned that we had acquired him from the Dodgers, and I had high hopes that he'd take this season and the city by storm. Darvish has a losing record so far this season (1-3) and there is no way around that fact. The Cubs are 126M deep into this adventure and barring a trade, they have five-and-a-half more years to see a return on their investment.
ICYMI: Rehabbing @Cubs pitcher Yu Darvish got the start for the @SBCubs on Monday!#MiLB pic.twitter.com/ZOrdDuut3q

— Minor League Baseball (@MiLB) June 26, 2018
If Darvish can get (and stay) healthy, both mentally and physically, I see no reason why he couldn't still salvage 10-12 wins this year. I only saw limited video of his start in South Bend, but from what I did see, he looked as though he was in complete control of his game; in fact, he looked like the old Yu Darvish for the first time this season.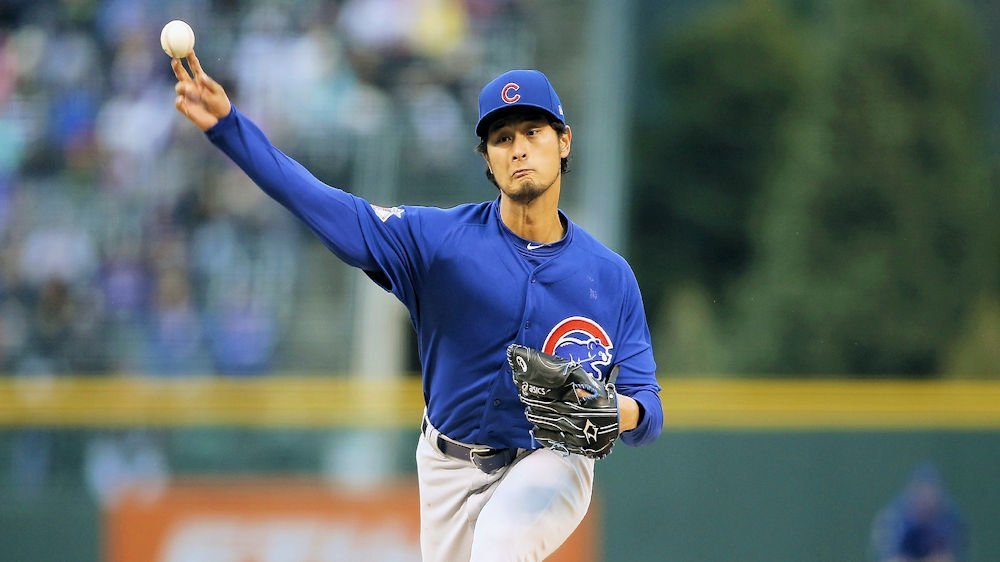 After his outing in South Bend, I began to contemplate why Darvish has looked so uncomfortable since joining the Cubs. Maybe this tendinitis has been ailing him more than he's let on, and for longer than the Cubs have been aware of it. Maybe his feelings about not being embraced by the fans have hurt his psyche. For a man of Japanese descent, both of these things could very well have serious implications where pride and honor are concerned.
While tendinitis is one of those nagging injuries that nobody, including Darvish, can fix, it is treatable, and with the proper treatment, the pain can be minimized and the flare-ups lessened. A feeling of dishonor, however, might be a little tougher to tackle. If I'm right and this is a factor, the only remedy is going to be a series of quality starts, which should allow him to regain his sense of pride.
Chicago sports fans are loyal, but they can be brutal. As I wrote in a previous piece, if Darvish isn't feeling welcomed by the fans, it's probably due to the fact that the fans want to see some "Arrieta-esque" quality starts and pitching before they show Darvish some love. Right or wrong, that's the way that some Chicago sports fans are; loyal as a litter of pups, but you're gonna have to earn that loyalty first, especially when you replace a guy like Big Jake.
Hang in there, Yu, from what I saw of your rehab start, you have what it takes.