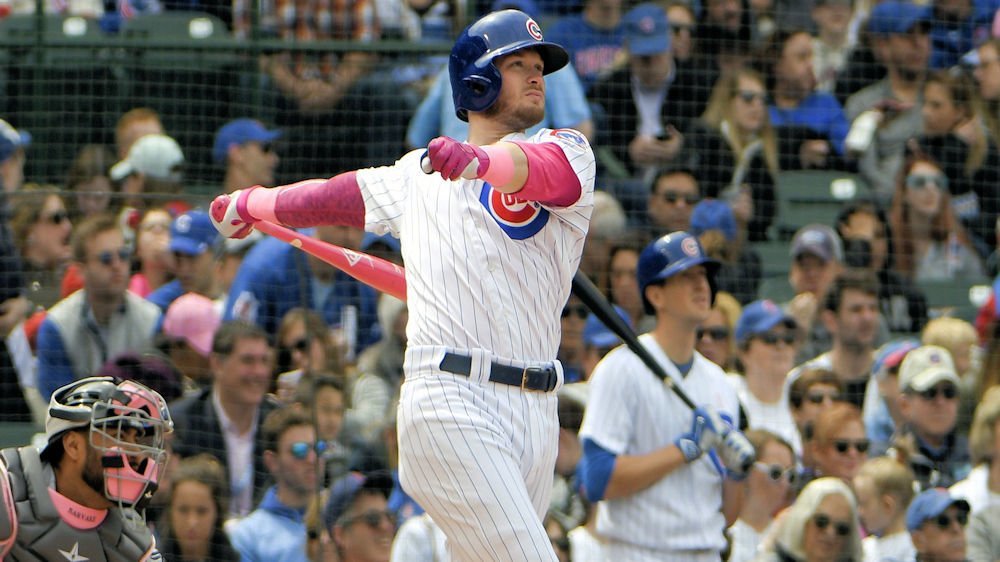 | | |
| --- | --- |
| Commentary: Hate is an awful strong word | |
---
| | | |
| --- | --- | --- |
| Friday, September 7, 2018, 1:11 PM | | |
After reading some comments on social media and chatting with my colleague, Dan Marich, this morning, I thought that it might be time to clear the air about some things.
Many of you seem to have the misconception that I "hate" certain members of the Chicago Cubs, and that my life's goal is to bash them daily in my articles. Quite simply, neither of those notions could be further from the truth.
The truth is, I "hate" very few people in this world. To truly hate someone, you must know them on a personal level, and I've never even met guys like Tyler Chatwood, Addison Russell, Yu Darvish or Ian Happ. My dislike for those guys is based purely on their performances as professional baseball players, not who they stand for as individuals.
To ignore the fact that Happ (or anybody else for that matter) could be traded, or to turn a blind eye to Russell's continued slumps, wouldn't change the issues at hand. Likewise, to deny that Chatwood isn't pitching awfully, or that the whole situation with Darvish hasn't been one big massive headache, would only mean that we were fooling ourselves.
I've remarked on more than one occasion to my editor that, based on interviews, Darvish seems to be a very warm and friendly man, and that it pains me to not be able to write about him in a positive light. On the other hand, Darvish (and the others that I mentioned above) have failed this team miserably, in one way or another (at least at times) throughout the season, and to simply overlook that stuff seems remiss.
Any club will have issues no matter how well they play (either as individuals or as a team), and the entire trade process exists for that reason. Teams will continue to either export or import players as they see fit in order to further the team's agenda, and whether or not you or I like a player will not influence the club's position. Neither the first place Cubs nor the last place Reds are going to stand idly by if players aren't bettering the team, and as I see it, some guys will inevitably be traded over the off-season. There's nothing personal involved here, it is what it is and I call 'em like I see 'em.
Remember the 2016 Chicago Cubs? Newsflash: Only 15 of those guys remain on the 2018 roster, and the Cubs are only fractionally weaker as a result. Turnover is going to happen, whether by trade, free-agency or DFA. Did Theo Epstein hate the players that the Cubs parted ways with? Of course not, it was business, but I guarantee that at least some were not playing up to the expectations of the team.
My job as a commentary author is to interject my feelings, emotions, predictions, and observations into the stories that I write. If every article was full of nothing but peaches-and-cream, feel-good type of stuff, you, as readers, would see right through it. Furthermore, the articles would become rather boring, as I really don't think that anyone wants to actually overlook the elephants in the corner.
I said in my very first article for CubsHQ that I refused to sugarcoat things and I stand by that position today. I'll continue to give you the platform to agree or disagree with me, but please don't confuse "dislike" for "hate".
As always, I welcome your comments.