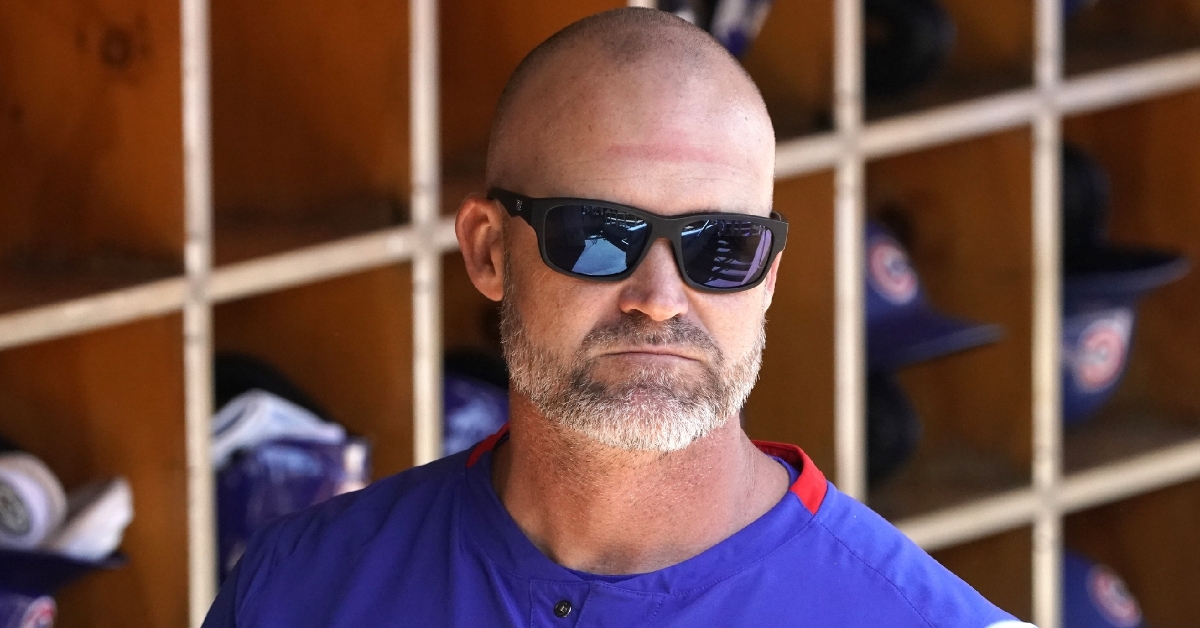 | | |
| --- | --- |
| Commentary: Is it time for David Ross to show some tough love? | |
---
Through 21 games into his managerial career, David Ross hasn't had much to complain about. Yes, his bullpen has been mediocre for the most part, but they have turned it around as of late, which has helped keep the Cubs in games. The starting pitching has led the way all season, which is why his team is sitting first in the NL Central with a 14-7 record. Keep that pace up for the entire season, and you are looking at a 39-40-win team for a 60-game season.
However, with all the good we have seen this season, we have also seen some bad, especially over the past week. The Cubs were reeling during their four-game losing streak and looking lifeless in the process. Thank you, David Bote, for that hit last night, but the offense continues to struggle in the same areas they have since 2019, and it might be time for David Ross to get tough on some of his star players.
We have heard all offseason long how much the players respect Ross, and they seem to listen to his suggestions. Well, Rossy, now is your time to make your mark on this team and test the friendships you have with these men. Entering spring training Kris Bryant was pegged as the team's leadoff hitter mainly for his on-base skills. 20 games into the season, Bryant is hitting .177 with two homers and looks lost at the plate. He needs to be moved from the leadoff spot immediately to see if that will jumpstart his season.
I know Ross is giving Bryant the benefit of the doubt, but we have already seen him get tough on guys like Craig Kimbrel by removing him from the closer role, so why not get tough on Bryant and explain the situation to him. Ian Happ and Jason Kipnis have proven they deserve more regular at-bats, and both would be great options in the leadoff spot at this point.
Ross also needs to start valuing production over money. That means Ross needs to take a long look at this roster and who is producing. Those players need to play regardless of their salary. Jason Heyward got off to a slow start but has slowly turned it around, hitting .269 right now. Happ was supposed to be platooning in center field, but given the start to his season, Ross made it clear that he is the everyday centerfielder, which has forced Albert Almora to see minimal time at the plate.
I know it was a tough decision for Ross to break the news to Almora, but he has handled it like a champ, and it was the right move to make. Now it is time to make other moves like that. On the field, you have three players struggling at the plate while two players remain red hot. Bryant, Javy Baez, and Nico Hoerner are all struggling mightily right now with Baez scuffling over the last two weeks.
Bote continues to produce when called upon, while Kipnis delivers big hits in what seems like every start. Both of these players need to be in the lineup on a more regular basis, even if it means sitting Bryant and Baez for a bit. I don't care how much Bryant makes and how good of a player Baez is. If they are not doing anything for this team at the plate, they shouldn't be playing every day.
This season is not your regular 162 game season, where you can allow players to struggle for the first 30-40 games knowing there will be 120 left. We only have a 60-game sprint where every game needs to be treated like a postseason game. Prolonged slumps by teams or individuals will not go over well this season and hurt a team's chances of making the postseason.
The Cubs have four hitters in a prolonged slump, but they have been able to get by as the rest of the NL Central has not played well this season. After dropping three of four to Milwaukee this weekend and were on the verge of getting beat up by St. Louis last night, those slumps are on the forefront. They are proving to be much more as the Central teams are starting to put things together.
Ross has a unique relationship with these players who view him as a friend and a boss. However, a great friendship comes with tough love, and it is time for Ross to start showing some tough love to some of his star players. I am not going to say Ross should bench them for an extended amount of time or anything like that, but maybe taking them out of the starting lineup for a few games so they will get back on track as they can use that to fuel their fire.

Upgrade Your Account
Unlock premium boards and exclusive features (e.g. ad-free) by upgrading your account today.
Upgrade Now