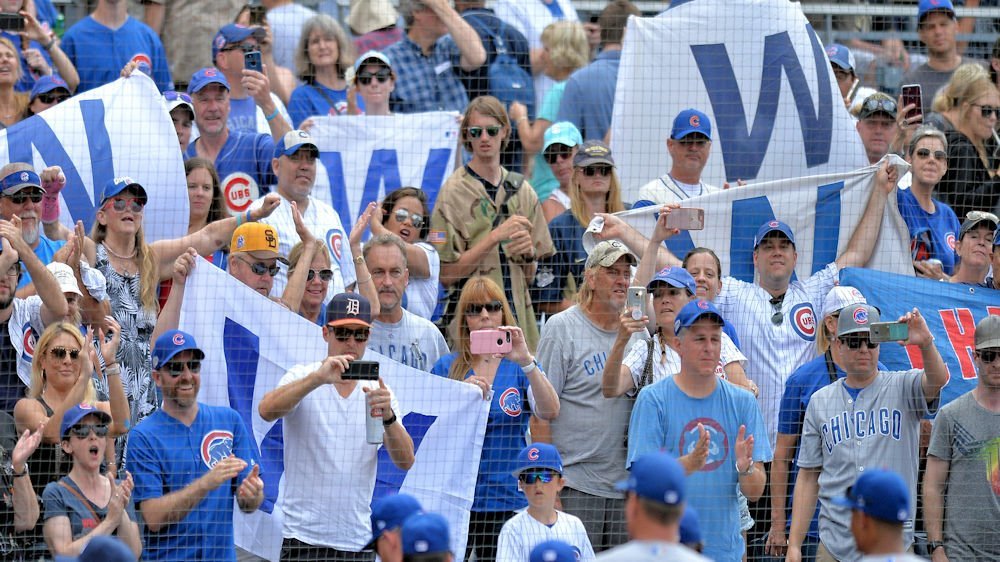 | | |
| --- | --- |
| Commentary: My Tryout experience with the Cubs | |
---
| | | |
| --- | --- | --- |
| Thursday, August 23, 2018, 3:44 PM | | |
I've been pretty lucky in life, getting a chance to do a lot of things that most other people will never get to do. I always called these things my "Forrest Gump" moments, as they were never really planned, they just sort of fell in my lap.
When I decided that I wanted to drive 18-wheelers, I went out, obtained a license (just a written test back then), and fibbed through my teeth about having some experience. I'd never even driven one on the road before, but somehow I got a road-test and passed it like I'd been driving for years.
When I became burned out (physically and mentally) from driving a truck, I sought a change. What started out as being college classes for a law degree at age 29, transformed itself into a paramedic's education. Cheating death was a pretty wild concept, but it was also pretty brutal when I lost. I once dreamed of being a flight medic, and the next thing I knew, I was flying every now and again with Life-Flight.
I've written a book, and I've written lyrics that were recorded by a very popular '80's artist. My ability to write helped me to litigate some issues pertaining to my disabled son, and when it was over, the Defendant (a school district in Florida) never even offered up a defense. I always seemed to have a gift for writing, and finally, at age 52, CubsHQ gave me a shot to write every day.
I once did the Richard Petty Driving Experience at Daytona. Me, alone in a NASCAR for 24 laps, with a top speed of 163.44 mph- talk about an adrenaline rush… Next time you see Kyle Schwarber blast a home run with a 31-degree launch angle, bear in mind, that's what the banking is through the turns at Daytona.
I drove a limo while going to college at the University of Toledo, and through that job, I became friends with the Temptations. On my 32nd birthday, my family and I went to a concert at McCormick Place in Chicago as their guests. My family was star-struck as we were led into the dressing room, especially my mom and step-dad, as they grew up with the Temps' music, but to me, they were just friends.
Lyrics, books, and helicopters aren't why you guys are here though- you're here for Cubs' content, and my life has seen some of that as well. In another true Forrest Gump type moment, 32 years ago this week, I stepped onto a field in Winnetka, Illinois and got the opportunity to try out for the team that I'd idolized my whole life.
It was just an open tryout, so it wasn't like I had been scouted or anything. I didn't even know about it until some friends told me they were going. None of us thought we had a chance, but just to be given an opportunity was something that I wasn't going to let slip by me.
When we got to the field, there were about 400 guys out there, most notably was Todd Hundley, former MLB catcher, and the son of former Cubs' catcher, Randy Hundley. To the best of my knowledge, Todd was the only guy who made it to the pros. I'd played little-league ball with Chris and Pete Stanicek, but both of them had been drafted by other means.
So there I was, a 20-year-old kid who'd played first and second base all my life. My fielding was decent, but I never was much of a hitter- that didn't matter though, Hundley's kid was the only one who even took batting practice that day.
Everybody and their brother wanted a shot at the infield, so with a decent arm, I thought it best if I attempted to play the outfield. BIG MISTAKE. The field we were playing on was the same size as Wrigley Field, and our objective as outfielders was to one-hop a throw from right-center to home plate; due to the number of people, each of us was only given three shots at it.
My first toss was off a little and landed off to one side of the plate. The second shot was better, but it fell short. I had one shot left, and I was determined to make that one count. The field wasn't nearly as pristine as Wrigley, and as the line drive hit the ground in front of me, it took a bad hop. I fielded the ball, but I was off balance when I threw, and it was just then, that I felt the worst pain I'd ever felt in my life. I didn't know it at the time, but I'd torn the rotator cuff in my right shoulder.
Being afraid of surgery, I've carried that injury with me for 32 years now. My shoulder still cracks and pops, but it's still functional- most of the time, anyway. Quite the souvenir that I wound up with that day; in retrospect, I should've just bought a Cubs' hat…