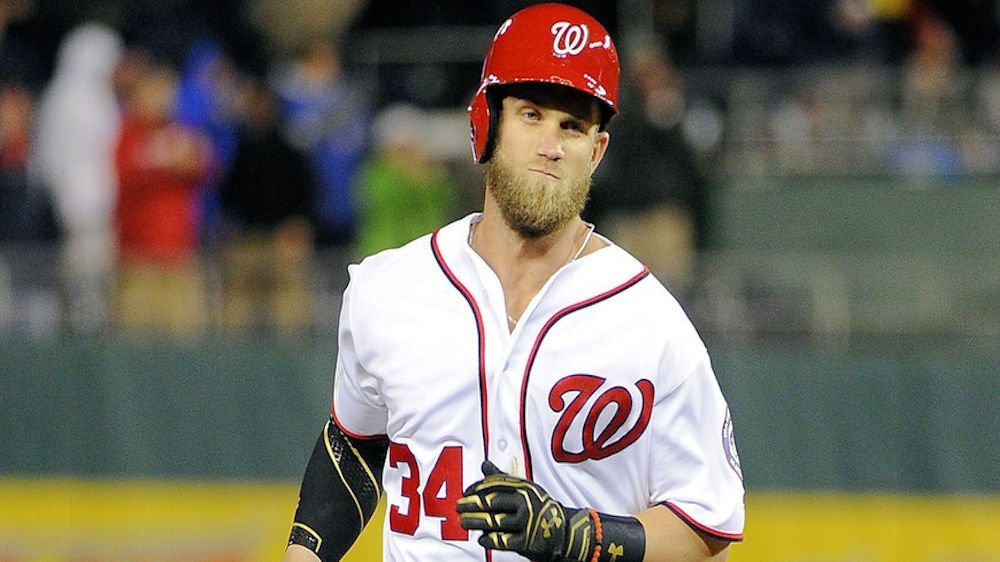 | | |
| --- | --- |
| Commentary: What will the 2019 Cubs look like? | |
---
| | | |
| --- | --- | --- |
| Thursday, October 11, 2018, 9:24 AM | | |
Hopefully, you've taken the 6-7 hours needed to read Ken Allison's interesting 5 part behemoth outlining his take on 2018 and opinion on how the Cubs respond in 2019. He, as always, uses the latest facts and figures and details down to the last dollar what it will cost the Cubs going forward.
For those of you who are regular readers of my brilliance, you already know that you are not going to find any of that in one of my columns. I have already given you my seven reasons why things didn't work out for the Cubs in 2018 and today I will pass along my thoughts as to how 2019 might play out.
No matter how many times he denies it, I know Theo is a regular reader and gets many of his ideas and plans from my columns. It doesn't help him to admit it, but Theo, everyone already knows. Ken gave you the financials, I'll give you the details.
There are several issues revolving around starting pitching that need to get clear before any decisions can be made. Many people think Yu Darvish is done as a pitcher because of his injury. I'm not a doctor so I don't know but it sure doesn't seem good right now. Let's assume he can't come back, who are the starters? Jon Lester, Kyle Hendricks, Jose Quintana are no-brainers to come back. I think Alec Mills will be given a shot next year so that leaves one spot open.
If Cole Hamels will accept a smaller one year deal, he is a possibility. If they can fix Tyler Chatwood, he is another option. Do they trade for someone using a position player as bait?
As for relief pitching, like most years it will be a transition. Brandon Morrow, Pedro Strop, Mike Montgomery, Carl Edwards, Jesse Chavez, and Steve Cishek are for sure coming back. Everyone else will have to make the team out of spring training. I would love to see the Cubs go after Zach Britton to help on the back end.
Unfortunately for his fans, Victor Caratini is probably going to be out and someone like Jonathan Lucroy or Wilson Ramos will be in. A veteran catcher, who can frame pitches, teach Contreras, and hit at least .240 is needed.
Look for Kris Bryant to play mostly at 3B next year with Anthony Rizzo in place at 1B. Javy Baez will be at 2B for at least 130 games so they are going to need an SS. Addison Russell is almost assuredly gone. A solid defensive SS who can bunt and get on base will be in the mix. I am projecting the Cubs to go after either Freddy Galus, Jose Iglesias, or Eduardo Escobar to fill that role.
The outfield is already overcrowded, and it will get even more so when the Cubs sign Bryce Harper to a massive contract. He will be put in RF with Jason Heyward moved over to LF and finally, Joe Maddon will put Albert Almora in CF and leave him there. This would give the Cubs one of the top three outfields in all of baseball. It also means the end of the line for a couple of fan favorites. Kyle Schwarber and Ian Happ will be moved for either bullpen help or a starting pitcher. Look for Schwarber and Caratini to maybe be traded to Cleveland for Trevor Bauer. (Remember you heard it here first)
Other changes to look for as well include Chili Davis to be released, James Hickey to be on a short leash, and will Joe Maddon be tempted to go home to the Angels after next season? If he leaves then Hickey is gone too. If he does go, who replaces him? Joe Girardi is an option with David Ross as bench coach if he doesn't sign with the Twins. Or vice versa is in play too.
Based on my thoughts above, here is my projected starting line-up for 2019.
Galus SS
Bryant 3B
Harper RF
Rizzo 1B
Contreras C
Baez 2B
Heyward LF
Almora CF
The pitching rotation might look like this.
Lester, Hendricks, Quintana, Bauer, and Mills
The bench will look a bit different also.
David Bote, Ben Zobrist, Mike Freeman, and Wilson Ramos.
So, there you have my version of the 2019 Cubs. I reserve the right to change my mind based on what happens once the world series is over and free agency starts but I feel pretty good about the changes. I know fans will be livid about suggesting Schwarber and Happ will be traded, but it will help the team in the long run.
Theo, I know you know how to reach me if you need any more help, just call.

Tags: Cubs Baseball
,
Yu Darvish
,
,
Kyle Hendricks
,
Jose Quintana
,
Alec Mills
,
Tyler Chatwood
,
Brandon Morrow
,
Pedro Strop
,
Mike Montgomery
,
Steve Cishek
,
Victor Caratini
,
,
Anthony Rizzo
,
Addison Russell
,
Jason Heyward
,
Kyle Schwarber
,
Ian Happ
,
David Ross
,
Ben Zobrist
,
Joe Maddon
,
Chili Davis