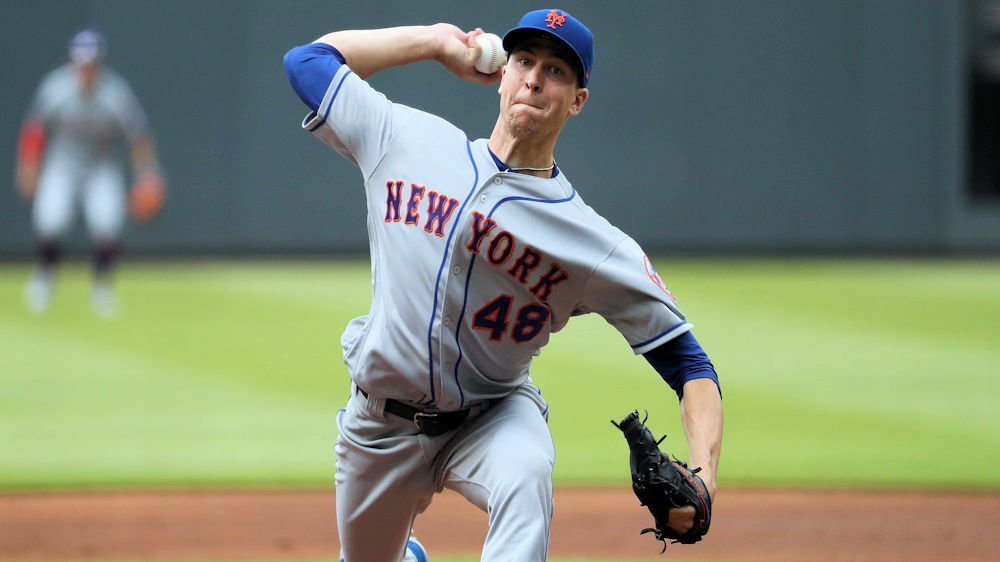 | | |
| --- | --- |
| Commentary: Get Syndergaard, Archer, deGrom… SOMEBODY! | |
---
Episode 17 of the Tyler Chatwood drama played out much like the first 16 episodes. In his start against the Padres in San Diego last night, Chatwood posted the following: 5-IP, 5-H, 3-BB, 2-K, 3ER, 1-HR. Chatwood threw 74 total pitches consisting of 46 strikes and 28 balls. I counted a total of five pitches that lacked any form of control and he managed to hit one batter- Clayton Richard, the Padres starting pitcher- who managed to hit a single off of Chatwood earlier in his previous at-bat.
This is getting old for the team, the fans and for the minor league prospects who couldn't possibly do any worse.
Reportedly, the Cubs are pursuing pitching help, so I have to think Chatwood's days may finally be numbered. The funny thing is, Chatwood plays the field well, bunts well and hits decently; it seems about the only thing he can't do is pitch effectively.
With 17 days until the non-waiver trade deadline, the Cubs have reportedly expressed interest in several starters. Most notably are (RHP) Noah Syndergaard and (RHP) Jacob deGrom, both from the Mets. While not posting nearly as attractive numbers as Syndergaard or deGrom, the Cubs have also looked into obtaining (RHP) Nathan Eovaldi and/or (RHP) Chris Archer form the Rays. JA Happ, the southpaw from Toronto, has also made it reportedly to the Cubs shopping list.
The Cubs could become lethal with Syndergaard or deGrom, but they won't be coming cheap. Although they are playing for a combined $10.38M this year, both are eligible for arbitration in 2019.
When you look at the Mets' right-handed duo, what they've accomplished, and what they're being paid this year, you've got to wonder what the Cubs were thinking when they shelled out a combined $36.67M for Darvish and Chatwood for the year. Thus far, Chatwood's $6.3M (1/2 year salary) has bought the Cubs a 3-5 record (5.04 ERA) from a guy who has issued 73 walks in 84 innings, while allowing 48 runs on 76 hits. Darvish, on the other hand, has managed to attain a 1-3 record (4.95 ERA), while making a total of just eight starts this season, which equates to a cushy $1.63M per start.
What strikes me as interesting is what the Cubs' plans may be, should they land Happ from the Blue Jays. The Cubs already have one of the best lefties in the league with Jon Lester, and Big Jon isn't going anywhere. Quintana has been quietly solid (8-6), but he gains free agency after the 2020 season. I can only figure that the Cubs may be planning to return Montgomery to the bullpen, as he seems to be struggling as of late. Monty has nothing to be ashamed of though, as he stepped in and stepped up when the Cubs found themselves in a bind over Darvish.
The time is ticking and the trade scenarios are starting to become as much of a nail-biting experience as the games are. Inevitably, the Cubs are going to have to make sacrifices in order to obtain one or more starters. The cost involved in replacing Chatwood and/or Darvish would be astronomical, but I think everyone agrees- the Cubs need to bolster their starting rotation.
Despite my criticism of Chatwood, I wish the guy nothing but the best. I hope he can land somewhere, get it all figured out, and win a Cy Young award, but it's just not working for him in Chicago…