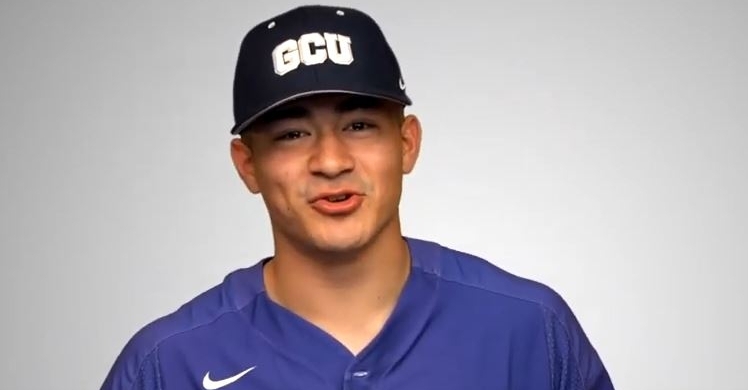 | | |
| --- | --- |
| Cubs add four undrafted players: Avitia, Brereton, Powell, Santana | |
---
| | | |
| --- | --- | --- |
| Friday, July 23, 2021, 12:31 PM | | |
With the MLB Draft ending over a week ago, fans now get to endure the process of watching who signs for how much and where they go. So far, most of the Cubs draftees have come to terms on a contract while the rest are waiting to decide on their futures.
However, the Cubs were not done adding once the draft concluded, and in fact, they picked up four additional players courtesy of the undrafted free-agent market. For those unfamiliar with how the undrafted free agency period works, it is just like a regular free agency where teams bid on players.
Any player selected can sign for a maximum of 20K, and then they will have to work their way through the system like a normal prospect. For the most part, the Cubs have done a great job finding undrafted players, especially in 2020, where guys like Jacob Wetzel and Matt Mervis came about. Now both are sitting in Low-A Myrtle Beach, where Mervis leads the team in homers and RBIs, and Wetzel sees more playing time.
The Cubs are hoping for this group of undrafted free agents to bring a similar line of success. The cutting of the MLB draft in half has undoubtedly opened the door for a lot more undrafted players, and a lot of franchises are hoping to take advantage of those passed-over players.
DAVID AVITIA (C Grand Canyon University)
If the name Avitia sounds familiar, that would be because the Cubs drafted his brother Daniel in the 19th round. While signing as an undrafted free agent is nice, the brothers have a chance to play together in college, and that may be too tall of an order for the Cubs to ask.
On the other hand, David has a lot to prove, mainly because he was a light-hitting catcher for the better part of four seasons. Avitia will not make a name for himself with the bat, but it will come from his glove. Organizations are always looking for a great catcher who can frame pitches and call great games, all while knowing how to block pitches. Avitia does all of that, and that is what the Cubs liked about him.
Avitia will have a long road ahead, especially when you look at his hitting numbers in school. However, his glovework is much better than many players in the system right now, which could help him stick with this organization.Click here if video does not load
RICHARD BRERETON (RHP Duke University)
The last time the Cubs took an undrafted player out of Duke, it worked out well as they got Mervis. Now with the Pelicans, Mervis has settled into an everyday role as he continues to lead the Pelicans offense in both homers and RBIs. Brereton is a different type of prospect than Mervis and one whose journey began across the pond in London, England.
Born in the UK, Brereton had to travel to this country to pursue baseball, where he pitched at Emory before transferring to Duke University. Although his results were not all that great in college, he did rack up a ton of strikeouts in ACC play and had several strong outings in relief. Those are the outings the Cubs took notice of and the ones they want him to build off.
Despite that 7.02 ERA, Brereton struck out 25 hitters in just 16 innings, so there is a ton of strikeout potential in that arm. Armed with a low 90's heater, Brereton will need to redefine his secondary pitches to make it in the minor leagues, where it seems he is destined to remain a reliever.
WALKER POWELL (RHP SOUTHERN MISS)
Perhaps the most intriguing name on the Undrafted list for the Cubs is monster right-hander Walker Powell. If this were a pre-pandemic draft, Powell would have for sure been taken off the board, and many feel that he should have been drafted this year. At 6-8, not only is he an imposing figure on the mound, but the results have gotten better every year for Powell, which bodes well as he begins his pro journey.
He is an intimidating figure on the mound and makes it difficult for young developing hitters to square him up. His size also makes it difficult for him to get a consistent form of mechanics, so look for him to be another bullpen guy in the Cubs system. The Cubs do have an excellent track record with tall pitchers, and they are hoping that can continue with Powell.
The one growing concern is the health of his arm as he has had not one, but two Tommy John Surgeries already. There is no telling how much strength is left in that arm. Despite having to overcome all that, Powell went out and posted a 30-10 record across his career with a 2.86 ERA. That leaves him one of the more decorated pitchers in school history and gives the Cubs another intriguing piece to work with.
TYLER SANTANA (RHP Jacksonville)
We hear the word pitch ability a lot when talking about the Cubs, and that was their focus again during draft weekend. Not only that, but the Cubs have taken that approach into the undrafted period where Santana fits the pitch ability mold for the Cubs. Not an organization that targets hard throwers, the Cubs would instead find a soft tosser with a spin rate who can control the strike zone.
Santana is not only that, but someone with a lot more upside than what many give him credit for. Across his senior year with Jacksonville, not only was Santana striking out a batter an inning, but he did so with an improving fastball. The 6-1 righty typically sat in the 89-90 range, but was clocked around 93 in most starts this season with movement. That lively heater of his is why the Cubs are taking a chance on him.
If Santana can continue doing what he does best, the Cubs are getting another pitcher to put in their lab. It is all about pitch ability at this point, and the Cubs won't hesitate to add pitchers they see fit.