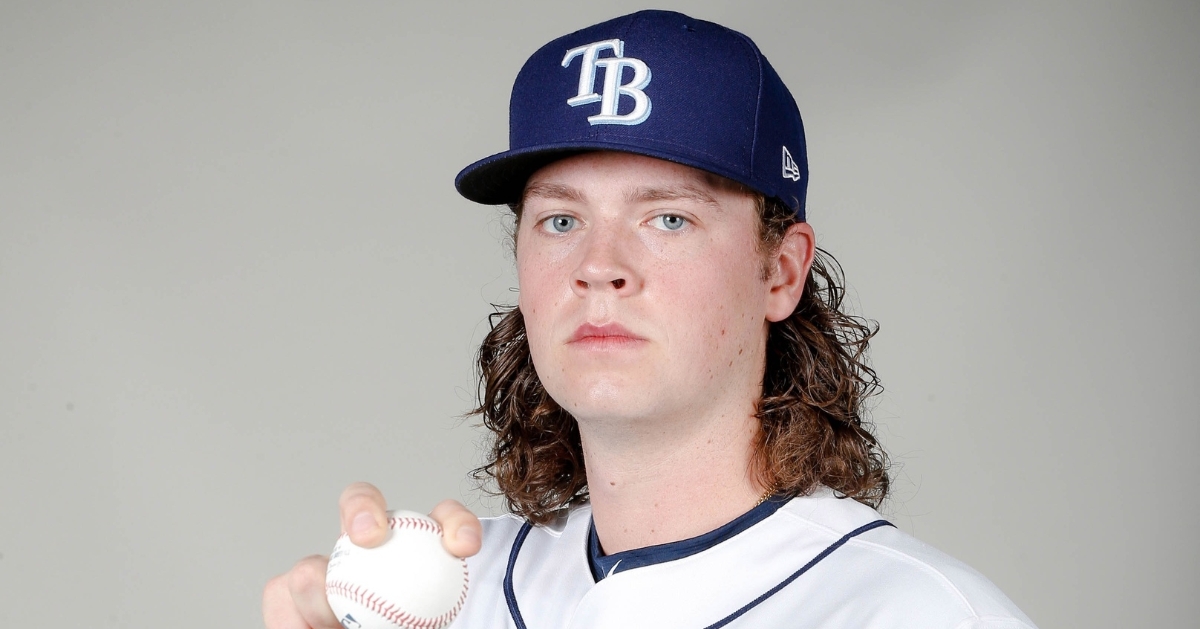 | | |
| --- | --- |
| Cubs add righty reliever to minor league deal | |
---
| | | |
| --- | --- | --- |
| Saturday, February 4, 2023, 9:50 AM | | |
With pitchers and catchers set to report in just over a week, most teams are starting to prep for spring and head into Spring Training with their current rosters. That is not the case for the Cubs, as they continue to patrol the relief market and load up on Minor League options for the season.
The most recent is another right-handed pitcher as Curtis Taylor lands a minor league deal with the Cubs. For the past month, there has been plenty of talk about the Cubs wanting to add a left-handed reliever. While that does remain a thing, the price may be too high right now hence why this team is making the minor league deals they have been making.
Taylor is just another one of these potential reclamation projects the Cubs have done well with in recent years and comes to the organization from the Washington Nationals organization. The 27-year-old Taylor was primarily a AAA pitcher in 2022, where he posted mixed results along the way. Across 35 1/3 innings, Taylor posted an ERA of 4.08 which isn't bad when you consider what the league average in ERA is in AAA.
Before joining the Nationals organization, Taylor spent time at Double-A and Triple-A for the Blue Jays in 2021, having previously been in the Rays and Diamondbacks organizations (he was a popular trade candidate. Taylor, who is a relief-only guy with good strikeout and walk numbers in the minors, was still considered a top 40 system prospect (Blue Jays) as recently as the start of 2021, so you have to wonder if he was rehabbing some injury last season while with the Nationals.
Taylor has been a relief guy his entire career, but has been able to throw 35-50 pitches consistently, which could make him a multi-role swing guy with Iowa. Primarily a pitcher who sits in the 91-93 MPH range with his fastball, Taylor was working in the mid-90s last season, and that is something the Cubs hope carries over into this season. Throw in a slider that has a couple different breaks to it, and he has an excellent two-pitch mix to get hitters out.
This signing has followed the Cubs plan all offseason as he is a young and controllable pitcher filled with upside. He is another mid-90s pitcher who can generate a ton of extension when healthy. However, that has been his problem as a UCL injury forced him to miss extensive time in 2019 and 2020.
Not only does he appear 100% again, but he has the toolkit that the Cubs and Tommy Hottovy love to work with, especially in their pitching lab. Although Taylor may have a theoretical chance to win a bullpen job out of Spring Training, his track record suggests this is more of a true minor league signing, where he'll compete for a job in the Iowa bullpen in the spring.
There is so much depth in this organization right now that you would have to dominate Spring Training even to get looked at the big-league level out of camp. Should he earn a spot either in Iowa or on the Cubs, look for Taylor to be in the pitch lab a ton. That is something the Cubs have thrived with in recent seasons.
This team hasn't done things by the book in recent years, and it doesn't always work out. However, they are one of those teams that values potential over many things, and if they see potential in a pitcher, they land in the pitching lab more often than not. Once there, the coaching staff can focus on an elite pitch while the pitcher looks to get better with that pitch.
Jed Hoyer and Carter Hawkins are not lying when they say they are not done adding pieces. It may be all minor league players for the time being, as spring training is right around the corner.
A good look at new Cubs minor league signee, Curtis Taylor, from our friends at @NatsFarm
You can see the long extension from the arm motion and the slider which looks like Taylor's best secondary.
pic.twitter.com/37bBgwJCH2

— Greg Zumach (@IvyFutures) February 3, 2023
https://www.youtube.com/watch?v=8hDXFj91vKI