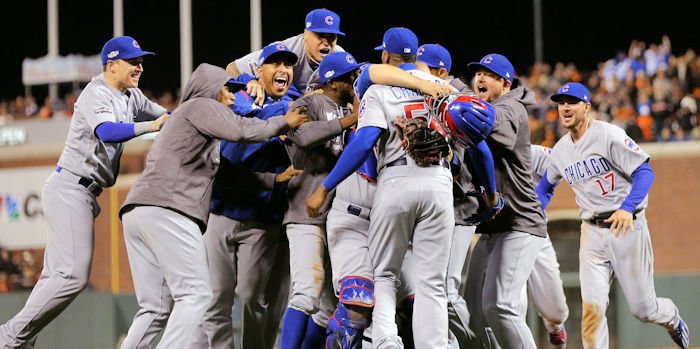 | | |
| --- | --- |
| Cubs announce Spring Training Report Dates | |
---
| | | |
| --- | --- | --- |
| Friday, January 6, 2017, 11:40 AM | | |
CHICAGO – The Chicago Cubs today announced their report dates for 2017 Spring Training. Pitchers and catchers are invited to report on Tuesday, February 14 with their first workout taking place on Wednesday, February 15. Position players are invited to report on Friday, February 17 with the first full squad workout on Saturday, February 18.
Additionally, the Cubs have added a game against the Arizona Diamondbacks in Scottsdale on Thursday, March 2 at 7:10 p.m. Arizona time.
The Cubs Spring Training schedule for 2017 is below. All games start at 1:05 p.m. Arizona time unless otherwise noted. Cubs split squad games are denoted with an (ss).


DATE                                                                    OPPONENT                                                                               SITE


Saturday, February 25                                         Oakland Athletics (ss)                                                               SLOAN PARK


                                                              San Francisco Giants (ss)                                                         Scottsdale


Sunday, February 26                                            Cleveland Indians                                                                      SLOAN PARK


Monday, February 27                                          Chicago White Sox                                                                     SLOAN PARK


Tuesday, February 28                                          Los Angeles Angels                                                                  SLOAN PARK


Wednesday, March 1                                           Kansas City Royals                                                                   Surprise


Thursday, March 2                                               Cincinnati Reds (ss)                                                                  Goodyear


                                                               Arizona Diamondbacks (ss, 7:10 p.m.)                                    Scottsdale


Friday, March 3                                                    Cincinnati Reds                                                                          SLOAN PARK


Saturday, March 4                                                Los Angeles Dodgers                                                               SLOAN PARK


Sunday, March 5                                                   Texas Rangers                                                                           Surprise


Monday, March 6                                                 Los Angeles Angels (1:10 p.m.)                                               Tempe


Tuesday, March 7                                                 Team Italy                                                                                  SLOAN PARK


Wednesday, March 8                                           OFF DAY                                                                                    


Thursday, March 9                                               Seattle Mariners                                                                         SLOAN PARK


Friday, March 10                                                  Seattle Mariners (1:10 p.m.)                                                     Peoria


Saturday, March 11                                              Colorado Rockies                                                                      SLOAN PARK     


Sunday, March 12                                                 Oakland Athletics                                                                      Mesa


Monday, March 13                                               San Diego Padres (1:10 p.m.)                                                   Peoria


Tuesday, March 14                                               Milwaukee Brewers                                                                    SLOAN PARK


Wednesday, March 15                                         Arizona Diamondbacks (7:05 p.m.)                                          SLOAN PARK


Thursday, March 16                                             Los Angeles Dodgers                                                               Glendale            


Friday, March 17                                                  Chicago White Sox (12:05 p.m.)                                               Glendale


Saturday, March 18                                              Asia WBC Team (ss)                                                                  SLOAN PARK


                                                                              Milwaukee Brewers  (ss)                                                           Maryvale


Sunday, March 19                                                 Kansas City Royals (7:05 p.m.)                                                SLOAN PARK


Monday, March 20                                               Colorado Rockies (1:10 p.m.)                                                  Scottsdale


Tuesday, March 21                                               OFF DAY                                                                                    


Wednesday, March 22                                         Cincinnati Reds (6:05 p.m.)                                                       Goodyear


Thursday, March 23                                             Arizona Diamondbacks (1:10 p.m.)                                          Scottsdale


Friday, March 24                                                  Cleveland Indians                                                                      SLOAN PARK


Saturday, March 25                                              Colorado Rockies (ss, 1:10 p.m.)                                            Scottsdale


                                                                Cincinnati Reds (ss) (1:05 p.m. Vegas time)                           Las Vegas


Sunday, March 26                                                 San Diego Padres (ss)                                                              SLOAN PARK


                                                                Cincinnati Reds (ss) (1:05 p.m. Vegas time)                           Las Vegas


Monday, March 27                                               Cleveland Indians (6:05 p.m.)                                                  Goodyear


Tuesday, March 28                                               San Francisco Giants                                                                 SLOAN PARK     


Wednesday, March 29                                         Oakland Athletics                                                                      SLOAN PARK


Thursday, March 30                                             Houston Astros (7:10 p.m. CT)                                                Houston


Friday, March 31                                                  Houston Astros (1:10 p.m. CT)                                                Houston