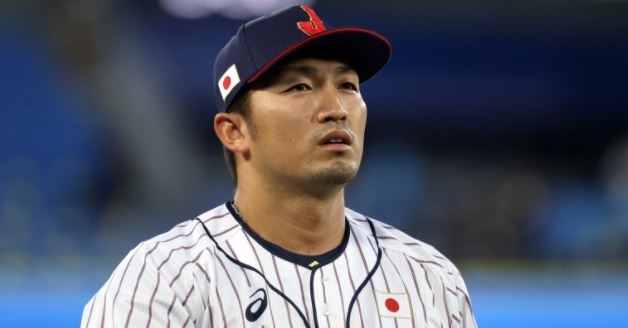 | | |
| --- | --- |
| Cubs expected to be a finalist for slugger Seiya Suzuki | |
---
It is incredible what progress in CBA talks can do for baseball. After going more than a month without talking, the MLBPA and the Owners have now met twice in consecutive weeks, with another meeting set for later on Wednesday. Although no new deals have been finalized, this is a form of progress, and any progress this close to spring training is a good thing.
Given that no more free-agent signings can happen unless, at the minor league level, any free-agent chatter is just rumors at this point. However, a lot of times, those rumors have something behind them as often these teams did engage with players pre-lockout, meaning there could be some tentative deal in place once they know the new financial barring.
For the Cubs, they made sure to get their guy in Marcus Stroman before the CBA expired, as that has been their big free-agent signing thus far. Where they go from here is another question, but we keep hearing the name Carlos Correa pop up, so that continues to have our attention. No one will argue that Correa is the top player left on the open market.
However, his price tag and the years he wants are a significant hang-up as the Cubs may not want to go down that road. If that is the case, the Cubs need to add some more pieces, but those pieces will be few and far between as the Cubs are stuck in neutral. If going after the top free agent on the American side of things is out of the question, why not swing for the top free agent on the International side of things.
That could be what the Cubs are doing as they are expected to be one of the top four choices for Japanese slugger Seiya Suzuki. The 27-year outfielder was posted by his team in November, but is not allowed to sign with anyone until this lockout is resolved. With that being said, we haven't heard a ton of news regarding Suzuki or teams interested in him. That shouldn't come as a surprise, but it does appear that more news will be coming out soon.
When you look at Japanese hitters that come stateside, very seldom do they have a ton of success. You have rare breeds like Ichiro Suzuki and Shohei Otani, but you also have the Kosuke Fukudome's of the world who failed in their attempt to come stateside. Seiya Suzuki is the next Japanese hitter in line to come stateside, and many feel he is the best hitter since Shohei or Hideki Matsui to be posted.
I find it difficult to find another Otani, especially when looking at the pitching side. Still, the Matsui comparison is one to note, and it shouldn't be a surprise to see the Cubs interested in him if those are the comparisons. Matsui began his professional career in 1993 as a member of the Yomiuri Giants. After ten seasons with them, Matsui came stateside and joined the New York Yankees in 2003.
Across 10 seasons spanning four different teams, Matsui posted a .282 career average with 175 homers and 760 RBIs. Compare that to his NPB numbers, where he hit .304 with 332 homers and 889 RBIs, and you notice that Matsui was a great hitter despite a decline in overall numbers. The American baseball style is entirely different from Japan, so getting that success over a 10-year run is impressive.
Suzuki hopes to follow in Matsui's footsteps and has spent the last nine years with the Hiroshima Toyo Carp. During his time, the dude has done nothing but hit as he has slashed .315 with nearly 1000 career hits. Add in 182 homers, 562 RBIs, 548 runs, and 62 stolen bases, and you can see the player he is. For a team that is in partial rebuild mode and looking to add pieces on short-term deals while waiting for prospects, Suzuki is the perfect fit in Chicago.
If the Cubs are indeed interested in his services and are in the running for him, they will not be alone and have plenty of stiff competition. Reports out of his camp list the Cubs, Mariners, Giants, and Padres as the front runners with the Red Sox as an outside possibility.
26???????????????
????????????????????????????????????????????????
??????????????????????????????????? https://t.co/efie4yQTv4 pic.twitter.com/spR7Yf5Qgc

— ????? (@fukudasun) January 25, 2022
Looking at the teams on this list, all of them are in a better position than the Cubs, but that doesn't mean the Cubs won't get him.
The Padres would be the favorites right now, especially when you look at some of their International pickups the last few seasons. You would also have to put the Mariners on that list, with the Cubs following in third. Given that the Cubs have a history with former Japanese outfielders, they could use that to their advantage to try and lure Suzuki here. Also, keep in mind that Yusei Kikuchi is still a free agent, and if the Cubs add him to their rotation, that may help.
No one should expect Suzuki to do what Otani is doing or to play at the level he has over the past few years, where he has averaged 26 homers or more since 2016. That includes a career-high 38 bombs this season with a .321 average. Suzuki also added 85 walks and 86 strikeouts showing a patient approach and contact-oriented mindset.
However, if he can produce at a level close to what Matsui did, you are looking at a nice addition. The Cubs may not be in the same positions as some of their competition, but they can make this work by offering him a short deal to prove himself, which could land to length future contract.
https://www.youtube.com/watch?v=6sXFs4d0elE