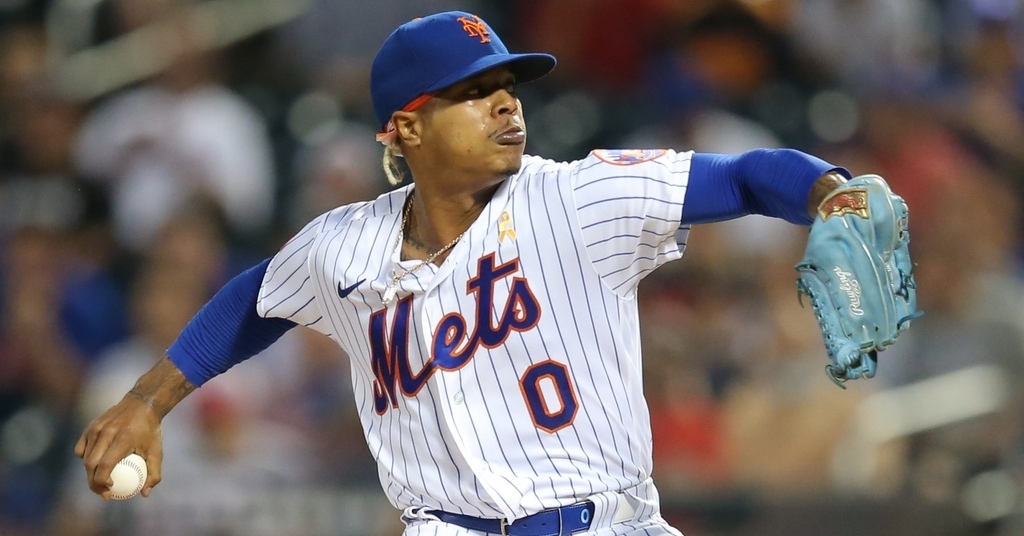 | | |
| --- | --- |
| Cubs get their man and land Marcus Stroman | |
---
| | | |
| --- | --- | --- |
| Wednesday, December 1, 2021, 9:20 PM | | |
CHICAGO – There you have it Chicago, the Cubs made the big move you were waiting for, and all it took was for the CBA to nearly expire. After making minor moves across the last few days, many fans began to wonder when the Cubs would be aggressive and go after some big-name players, if at all.
Some thought the team would be in on players like Corey Seager, Kevin Gausman, and Robbie Ray, but elected to sign elsewhere in what was a busy start to the week. One name that the Cubs constantly circled around was former New York Mets pitcher Marcus Stroman. Whether those rumors and talks were all smoke and mirrors remained to be seen, but one thing was for sure and that the Cubs were taking a cautious approach.
Well, cautious no more, as the Cubs officially made their first significant signing of the offseason adding Stroman to their rotation. While the contract details have yet to be announced, most feel that it will be in the four or five-year range for 90-115 million dollars. That is a bargain price for a pitcher of Stroman's caliber, and now the Cubs have the front-line starter they were searching for.
Some players are in it for the money, and some are in it for the love of the game. Stroman is one of those players who knew he would get a significant contract, but he also wanted to sign somewhere that he felt wanted and wanted to be a part of. Chicago not only wanted him, but if you look at the Tweets coming from Stroman's account, it is clear that Chicago was one of his top choices also.
"Chicago has always been one of my favorite cities," Stroman said via Twitter. "Culture and passion everywhere. I am beyond excited to pitch in front of one of the best fan bases in all professional sports. Thank you to everyone in the city for the warm welcome. I can feel it, so let's get to work."
That right there sounds like someone who wanted to come here, and he may have taken less money to come to Chicago, but that may never be known. Stroman isn't the only free agent who has expressed their desire to play in Chicago, as both Carlos Correa and Trevor Story dropped several hints this offseason. Maybe Stroman can give them a pitch they can't pass up now that he is officially in Cubbie blue.
Unlike Max Scherzer, Robbie Ray, and Kevin Gausman, Stroman wasn't considered the cream of the crop among the free-agent starters, but he is very good. The former Toronto Blue Jay and New York Mets hurler has been around for a while, getting selected in the first round of the 2012 MLB draft. It didn't take him long to reach the majors, making it by the 2014 season after posting a 14-9 mark with a 3.32 ERA.
From the moment he arrived in the show, you could see that potential mixed with passion as Stroman would be a good one. Sure, his 61-60 record with a 3.63 ERA is not ace material, but keep in mind he pitched in the AL East for years, so wins are not always easy to come by. He still managed to win double-digit games in 2014 (11) and 2017 (14) while posting a 3.4 ERA during those seasons. Add in his run as team USA's ace during the 2018 World Baseball Classic, and you could see that potential starting to get unlocked.
Once he was traded to the Mets, he appeared to unlike his true potential, which is why he was in line for a huge payday this offseason. Going back to 2019, when he arrived in New York, Stroman went 14-15, but has posted a 3.39 ERA in the process. Stroman didn't pitch in 2020 as COVID mixed with an injury forced him to opt-out of the season.
Not knowing what to expect from him this season, Stroman not only delivered, but put together one of his best seasons even if the record doesn't show it. His 10-13 mark is not what you would like to see from an ace, but his 3.02 ERA was the second-lowest of his career, nearly topping his 2.96 with Toronto in 2019. His 33 starts were also a career-high, but his strikeout numbers and innings pitched were lower than in seasons past.
Don't let that fool you; Stroman is the real deal and is a workhorse that you can count on to give you 30 plus starts and approach 180-200 innings every year. While he may never be a 200 strikeout pitcher, he doesn't walk many hitters and does what he does best which is induce groundouts. A big reason for that is his sinker that sits around 93-94 and is by far his best pitch. Add in a slider and a changeup, and he has three reliable pitches he can lean on at any point in the ground.
That will play well at Wrigley Field, especially when the wind blows out as the Cubs staff gave up way too many homers last season. As much as Stroman loves Chicago, Wrigley Field is one of the few places he hasn't pitched, and he is excited to call Chicago home the next few years. While the Cubs offseason is far from over, this was a significant move to show that they will not only do what it takes to improve this team, but will spend money wisely to make good deals.