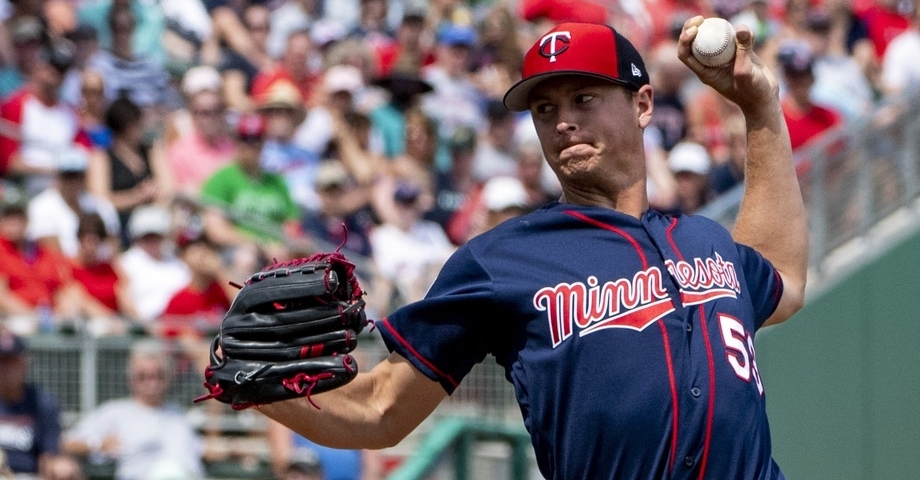 | | |
| --- | --- |
| Cubs ink former Top 100 prospect to minor league deal | |
---
| | | |
| --- | --- | --- |
| Monday, December 6, 2021, 12:01 PM | | |
Who said the transaction wire was going to slow down with a Lockout in place? While the MLB is currently in a lockout, that only affects the MLB side of baseball. However, for the time being, business can run as usual for Minor League baseball as they will continue to do what they tend to do this time of year.
That means that despite not being able to sign anyone to their major league rosters, teams can talk to any minor league player they want and give them a contract within the minor league system. The Cubs are no stranger to doing just that, and they have been one of the best when it comes to landing minor league players over the last several years.
They continued to fill out their minor league roster recently as they added a former top 100 prospect in lefty Stephen Gonsalves to their roster on a minor league deal. Unlike most minor league deals, this is a little bit of a confusing one, but not for the reason you would think. From the talent side of things, this is an excellent deal for the Cubs. However, Gonsalves saw action in the major leagues last year, and from my understanding, players who saw action in the major leagues were not eligible to sign minor league deals.
Regardless, the Cubs have officially signed Gonsalves, and this deal comes with plenty of intrigue behind it. This isn't your typical minor league signing, as Gonsalves may be one of the better pitchers on the market. From an age side of things, Gonsalves is still only 27 years old, so there is plenty left in the tank should he be good to go. From a skill side of things, things get interesting, and why this could be a possible steal for the Cubs.
There was a time when Gonsalves was a top 10 prospect in the Twins system and a top 100 prospect in all of baseball. Granted, that was a long time ago, but you can see how highly touted he was at one point. His top 100 status happened at the end of 2017 and into the 2018 season as he rose through ranks at a good pace. He was a legitimate prospect for quite some time, but like all prospects go, some pan out, and some don't.
After grinding his way up through the minors, Gonsalves got his first taste of the majors in 2018 and didn't have much success. One year later saw Gonsalves hampered with injuries which started the downward spiral for his career. Since that 2019 season, he has bounced around waivers between the Twins, Mets, and Red Sox organizations. His latest team was the Red Sox, where he signed a minor league contract for the 2021 season.
Two years removed from his injury-riddled season, Gonsalves was finally healthy again and bounced between starter and reliever at the AAA level this season while also making three major league relief appearances during the season. Although the results were mixed throughout the season, the increase in velocity is worth noting.
When he was with the Twins, Gonsalves had difficulty touching 90 MPH on his fastball. Despite all the injuries, he has added three mph to that heater and is now consistently touching 92-93. As good as that may be, you have to consider the injuries he has dealt the last few years and lack of work as his arm may be rested. If he increases his workload in 2022, that will be the telling story if his velocity decreases with more innings.
These types of signings are not franchise-altering moves, but instead, this is more of a scouting play by the Cubs to land a guy with plenty of upside. Given the status of the MLB right now, these are the moves that fans will see for a while, so get used to them now. A big reason the Cubs may have taken a flyer on him revolves around that increased fastball velocity and knowing how highly regarded a prospect he once was.
This is a tremendous low-risk pickup for the Cubs as they will give Gonsalves every chance to be something close to what he once was. If he is healthy and the Cubs let him develop into a role he is comfortable with, that alone can bring in value as he could contribute to both the AAA and MLB level at different points this season.
Signed in the fourth round for 700,000, Gonsalves was always considered a steal and quickly showed the Twins organization why. Despite sitting around 89 MPH with his heater, Gonsalves was able to cruise through the lower level minor leagues using three quality off-speed offerings to offset his fastball. Once viewed as a back-of-the-rotation starter who ranked in the top ten in minor league ERA during the 2015 and 16 seasons, Gonsalves saw his command take a significant hit in the upper-level minor leagues.
Add in the injury history, and his days as a starter may be over. Still, this is the perfect flyer deal for the Cubs, who will need lefty relief help this season. Should he bounce back, Gonsalves gives them that help.