| | |
| --- | --- |
| Cubs ink reliever Kevin McCarthy to minor league deal | |
---
| | | |
| --- | --- | --- |
| Thursday, March 3, 2022, 8:15 AM | | |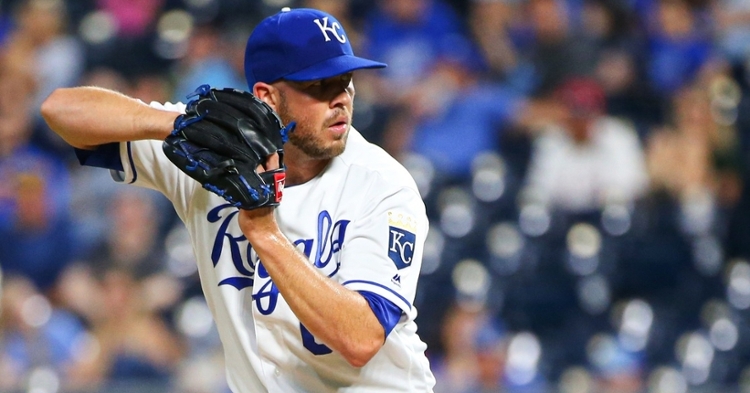 The minor league season is rapidly approaching, and with that comes a little relief as fans will still have an opportunity to watch baseball in some aspect this season. It has been over a month since the Cubs made any transaction move, but they have finally come through by adding minor league depth to their pitching staff.
Seen as a reclamation project that the Cubs are hoping to resurrect, Kevin McCarthey is officially a Cub as he will be joining the minor league system. The 30-year-old righty may not be the best reliever on the market, but looking at how this organization has gone about signing people, he fits what they want to do.
Not only is McCarthey one of those famous low-risk, high reward type of signings, but he has plenty of big-league success, which could come in handy this season. From 2017-19, McCarthey was a member of the Kansas City Royals bullpen and did well, posting a 3.65 ERA over that time. Given the success he had, you have to wonder why no one has been willing to give him a chance.
McCarthey is one of those pitchers who has fallen on hard times as the injuries have caught up to him. After returning from his injury during the pandemic shortened season, McCarthey saw his velocity take a dip which was a concern. Add in getting lit up in the minor leagues in 2021, and you can see why he was available for the taking.
Although many of the signs are trending downward for McCarthy, one part of his game hasn't gone away and is a big reason why the Cubs wanted to take a flyer. McCarthy is a sinkerballer and has an elite ground ball rate of 60% to go with it.
The Cubs have historically done a great job when it comes to sinkerball pitchers, and they are hoping to continue that trend by bringing in McCarthy. Another anomaly that McCarthy has, which is worth noting, is that he is the true definition of being a pure contact guy. Not only does he strike next to no one out, but he also doesn't walk anyone either.
To go with that, McCarthy will also allow barely any hard-hit barrel contact, which is something the Cubs could desperately use on this team. Even though the lack of barrel rate is ideal, his lack of making guys whiff is also a concern as fans know how Wrigley Field and some of the Minor League parks can play.
Usually, when you see the peripherals like his, you tend to think about some deception or funk in his delivery. That is far from the case as McCarthy doesn't do anything special apart from a low delivery, but can repeat it on nearly every pitch. Whatever he does, it works for him as that sinker dives and is classified as a heavy sinker making it difficult to square up and make solid contact.
Not only was this move done to add depth to the Iowa bullpen, but are lasting effects that could follow. When or should we say if there is a spring training, McCarthy is one of those guys who will be given a chance to make the 40-man roster. Not only that, look for him to get plenty of work in spring to perhaps even make the team.
Even if that is not the case, McCarthy will be one of those swing guys who may bounce between AAA and the MLB this season. Not the ideal situation for him, but every organization has these types of guys, and McCarthy will look to solidify that role for the Cubs this season.