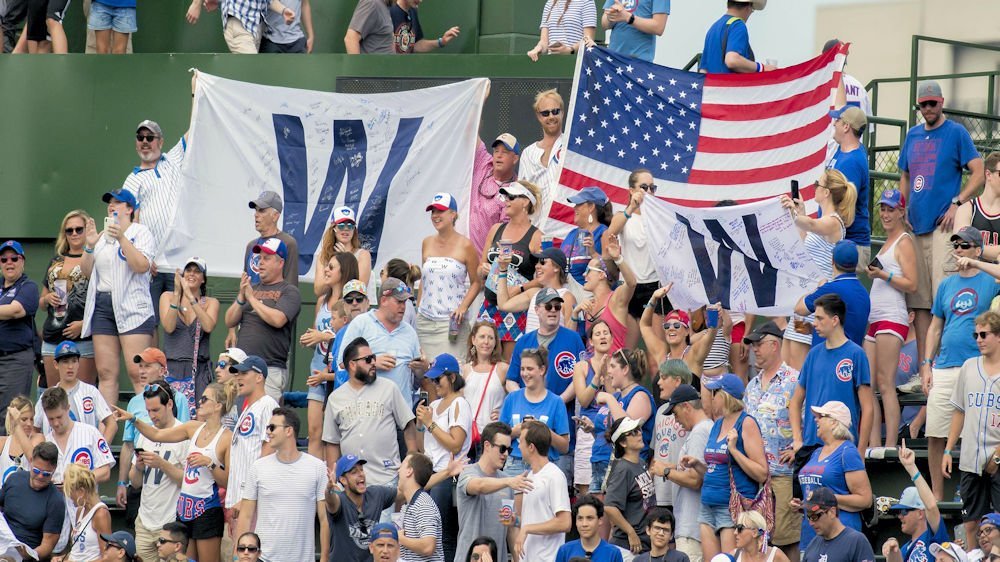 | | |
| --- | --- |
| Cubs Minor League News: Thompson homers in loss, South Bend climbs back to .500, more | |
---
| | | |
| --- | --- | --- |
| Wednesday, June 9, 2021, 1:00 PM | | |
It is starting to become a broken record down on the farm as the system has yet to play a full slate of games in nearly a week. With the wonderful Southeast summer weather continuing to postpone games, the Cubs system saw three teams take the field in which they posted a 1-2 record overall.
However, all three games were competitive as they were all decided by three runs or less. Had one or two plays gone one way or another, you could be looking at a 3-0 night on the farm as the Cubs showed up and played hard even if the results are not there.
COLUMBUS CLIPPERS 8 – IOWA CUBS 5
Hoping to end a long stretch of series losses, the Cubs got off to a great start against Columbus Tuesday night, only to see the Clippers score seven runs off Jake Jewell and Brad Wieck to take the win. Robert Stock made his second consecutive start, and although he lasted just four innings, he continues to pitch well, allowing just one run in the process.
That run came off a Connor Marabell single in the second as Columbus had the early 1-0 lead. The Cubs responded with a big third inning using an Andrew Romine sacrifice bunt to draw even before taking a 3-1 lead on Trayce Thompson's fourth dinger of the season. That lead grew to 4-1 in the fourth, with Romine reaching on an error allowing another run to trot home.
With Stock now out of the game, the Clippers began to mount their comeback off Jewell in the fifth, pushing across a pair of runs on RBI doubles from Daniel Johnson and Nolan James. One inning later, an Oscar Mercado double gave Columbus the lead for good ahead of Ernie Clements game-winning sacrifice fly as the Clippers were in front 6-4.
Another Marabell single off Wieck in the seventh extended the lead to 8-4 as they now scored seven unanswered runs off the Cubs pen. Thompson put an end to that streak with an RBI fielder's choice in the bottom of the seventh, but Iowa couldn't get any closer, falling 8-5.
Trayce Thompson is your ?@EMCInsurance? Player of the Game tonight! pic.twitter.com/c8K19Bv2pj

— Iowa Cubs (@IowaCubs) June 9, 2021
Thompson had a great night collecting three RBIs, but the trio of Dee Strange-Gordon, Romine, and Ian Miller produced six of the team's 10 hits.
Nick Martini returned to Iowa and picked up a hit, with Tony Wolters going hitless. Iowa also saw Trevor Megill continue to improve in the pen tossing 1 1/3 scoreless innings of work, while Ben Leeper made his AAA debut tossing a scoreless frame himself.
Couldn't come back. We'll try again tomorrow, same time, same place! pic.twitter.com/opPpqUbLnQ

— Iowa Cubs (@IowaCubs) June 9, 2021
ROCKET CITY TRASH PANDAS 8 – TENNESSEE SMOKIES 7
Playing from behind is a recipe for disaster, and that has been the case for Tennessee far too much this season. Despite a late-game rally that saw them score four runs in the final two innings, it wasn't quite enough as the Smokies fell to 10-19 on the season with an 8-7 loss.
Javier Assad got the start and took the loss as he is still searching for his first win this season. Assad went just three innings allowing three runs on five hits, as his command was not very good in this one. Sense that Assad didn't have it, Levi Jordan provided the early offense for Tennessee ripping a first-inning double to give them a 1-0 lead. However, that lead was short-lived as the Matt Jones second inning homer not only tied things up, but opened the flood gates for the Trash Pandas.
That homer was the start of five unanswered runs for Rocket City, which they scored between the second and fourth innings. Only one of those runs came on a Gavin Cecchini homer as the Smokies were down 5-1 heading into the bottom of the fourth. Grayson Byrd and Nelson Maldonado got two of those runs back with an RBI fielder's choice and a single, but Tennessee still trailed 5-3 at that point.
That score held until the top of the eighth when Dalton Pompey extended the lead back to four runs with his second homer of the season. Tyler Payne answered that with a homer of his own in the bottom of the eighth, bringing the Smokies back within 7-5 with one inning to go.
This guy hit a home run last night and is now today's #WallpaperWednesday thanks to @KNOXDOUGH. Get it while he's hot! ?????? #SmokiesBaseball #GoSmokies pic.twitter.com/5cjQYtSdAJ

— Tennessee Smokies (@smokiesbaseball) June 9, 2021
After the Izzy Wilson double in the ninth gave the Trash Pandas an 8-5 lead, it was time for the Smokies to come to bat one final time. With two down in the inning, Connor Myers extended things picking up his sixth double of the season. A Darius Hill homer followed that, and suddenly it was an 8-7 game.
Tennessee kept the line moving, with Jordan earning a walk as he now represented the tying run at first. Unfortunately, a Chase Strumpf strikeout a few pitches later sealed their fate, with the Smokies falling 8-7. Coming off earning the Cubs offensive minor league player of the month, Hill continues to do his thing, picking up two more hits to go with two RBIs. He is now hitting 315 on the season.
Four other Cubs recorded one hit in the game, including Payne, Jordan, Maldonado, and Myers, with Payne (2), Jordan (1), and Maldonado (1) earning RBIs. Strumpf and Christopher Morel may have gone hitless, but the two of them managed to take five walks in the game to go with just two strikeouts. Brennan Davis also went hitless as he continues to adjust to AA.
It was a nail biter until the end. Smokies fall just short in tonight's contest against the Rocket City Trash Pandas. Game two tomorrow at 7:00pm. #SmokiesBaseball #GoSmokies pic.twitter.com/sdRG80mHeF

— Tennessee Smokies (@smokiesbaseball) June 9, 2021
SOUTH BEND CUBS 7 – WISCONSIN TIMBER RATTLERS 5
The best part of the new minor league alignment was putting these two teams in the same division so they can play more than once a year. In their first of many meetings this season, they overcame a shaky Ryan Jensen outing to improve to 15-15 on the season with a 7-5 win.
Jensen wasn't horrible, but he could have been way better, going just four innings in his start and allowing three runs on four hits. A big reason for his struggles was lack of command, as he walked three hitters in the contest to go with four strikeouts. After Thomas Dillard gave Wisconsin a 1-0 lead in the first off, an RBI single, Matt Burch tied things up with a second-inning RBI double.
Wisconsin answered that with a David Hamilton homer in the third as they got to Jensen early, leading 3-1. Looking to get going, Tyler Durna made things 3-2 with a single, but it wasn't until the fifth when South Bend settled in to take the lead. After cooling down for the better part of the last week, Nelson Velazquez woke up and connected for his team-leading sixth homer giving the Cubs the lead for good 4-3 in the fifth.
A Jake Slaughter sacrifice fly and Bradlee Beesley single in the sixth took a 4-3 lead and extended it to 6-3 as South Bend was now in control. Add in a wild pitch later in that frame, and the Cubs led 7-3 as their bullpen was on to shut the door. However, the Timber Rattlers were not going to go away quietly, as a Dillard eighth-inning single and Chad McClanahan ninth-inning single closed the gap to 7-5. Fortunately, that would be as close as they would get with Juan Gamez closing the door.
Edmond Americaan made his presence felt in the leadoff spot going 4-5 to raise his average to 267. Burch picked up a pair of hits from the eighth spot, with nearly everyone else recording one hit. Slaughter was the lone player without a hit, but he did contribute with an RBI.
MYRTLE BEACH PELICANS vs. AUGUSTA GREEN JACKETS (Postponed)

Tags: Cubs Baseball
,
Jake Jewell
,
Brad Wieck
,
Robert Stock
,
Ian Miller
,
Trevor Megill
,
Javier Assad
,
Levi Jordan
,
Grayson Byrd
,
Nelson Maldonado
,
Connor Myers
,
Darius Hill
,
Chase Strumpf
,
Christopher Morel
,
Ryan Jensen
,
Tyler Durna
,
Nelson Velazquez
,
Juan Gamez
,
Edmond Americaan