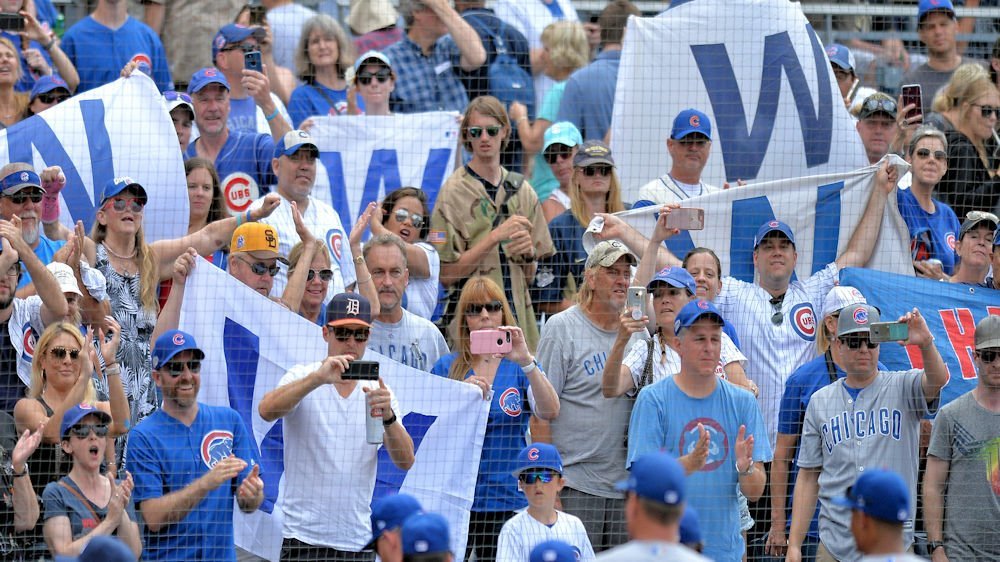 | | |
| --- | --- |
| Cubs Minor League News: I-Cubs with third straight loss, Mekkes impressive, Pinango homers | |
---
| | | |
| --- | --- | --- |
| Sunday, June 6, 2021, 1:00 PM | | |
If it weren't for the Myrtle Beach Pelicans earning a doubleheader split, it would have been a winless night on the farm. However, their win prevented that from happening, but overall, wins are becoming less frequent by the day, which is a growing concern. Whether it has to do with the constant shuffling of rosters due to injuries or just the fact that many of these players haven't played baseball in a long time, the quality of play hasn't been what the Cubs have hoped would be and would like it to change.
OMAHA STORM CHASERS 5 – Iowa Cubs 0
Roughly 24 hours after the teams were involved in a 13-8 shootout, there was a power outage in Omaha as the Cubs were held to just three hits in a losing effort. Scott Effross got the start in what was a bullpen type of game, giving the Cubs four strong innings of two-run ball. Effross allowed just three hits to go with six strikeouts. Dakota Mekkes followed that up with a pair of scoreless frames as his era is now just a 1.88 for the season.
With two perfect innings tonight, Dakota Mekkes is your ?@EMCInsurance? Player of the Game! pic.twitter.com/8H3qmA8Y3T

— Iowa Cubs (@IowaCubs) June 6, 2021
Omaha was able to grab the early lead on Effross when Sebastian Rivero singled in the second, which proved to be the winning run ahead of the Kyle Isabel homer in the third. Still holding onto that 2-0 lead in the eighth, Kyle Ryan entered the game and hoped to give his team a chance. Instead, Ryan struggled to get outs, allowing three earned runs, with two of them coming off Ryan O'Hearn and Emmanuel Rivera singles as the Cubs offense fell silent 5-0.
Vance Vizcaino, Jacob Olson, and Abiatal Avelino recorded the three hits in the game, with Tony Wolters taking the only walk. Dee Strange-Gordan and Ian Miller may provide the most speed of any lineup at the top, but it does you no good when you don't get on base.
We get shutout for our third straight loss. Series finale is tomorrow at 5:05. pic.twitter.com/PcUfKAeuX5

— Iowa Cubs (@IowaCubs) June 6, 2021
BIRMINGHAM BARONS 10 – TENNESSEE SMOKIES 9
In what was once a lopsided affair after a rough showing from both starter Erich Uelman and Ryan Lawlor turned into a great game as the Smokies furious late-game rally fell just short. With the Barons already up 3-0 after two, Erick Castillo got the Smokies on the board in the third using his first homer to do so. One inning later saw Levi Jordan deliver a sacrifice fly ahead of a Nelson Maldonado single, and just like that, things were knotted up 3-3.
The bottom of the fourth is when the Barons began to take over, pushing across five runs in that half of an inning to grab the lead. Jameson Fisher put them back in front with a sacrifice fly, but it was the two-run Micker Adolfo double and two-run Carlos Perez homer that busted the game wide open with the Smokies now down 8-3.
A Chase Strumpf double in the fifth made things 8-4, but the Barons had an answer once again, with Romy Gonzalez going yard to give the Barons a 10-4 lead. Still down by six in the eighth, the Smokies were not going away quietly as they sure made things interesting. With the bases juiced, both Castillo and Maldonado earned walks to not only keep the line moving but brought home a pair of runs.
Darius Hill then followed that up with an RBI single to close within 10-8 only to see Strumpf add a single of his own, making it 10-9 heading to the ninth. Unfortunately, that is when the Smokies run came to an end as their offense sputtered, and they dropped another tough contest 10-9. Not only did Hill and Strumpf each post two hits from the top of the lineup, but they drove in a pair of runs joining Maldonado and Castillo. Brennan Davis added the final two hits for the Smokies in the game, with Christopher Morel going hitless to see his average fall to 190.
LANSING LUGNUTS 9 – SOUTH BEND CUBS 3
Coming off a 17-3 loss on Friday, there were many questions about how South Bend would respond on Saturday. Those questions were shortly answered as Max Bain struggled in his four-inning start putting South Bend in a hole they couldn't get out of.
Things were not all that bad early on as Bryce Windham was able to tie the game 1-1 in the second, picking up another RBI single. Following that hit, the Lugnuts not only scored seven unanswered runs, but five of them came in the next three innings as they took what was a 1-1 game and turned it into a 6-1 lead. Cobie Vance and Elvis Peralta played considerable roles in the early offense as each of them accounted for two RBIs in the early going.
Jake Suddleson continued to add to the Lugnuts lead using a sixth-inning RBI single to make things 8-1. The suddenly scorching hot Bradlee Beesley put an end to the Lugnuts run, connecting for his first homer of the season to make things 8-3. However, the Shane Selman solo shot in the bottom of the seventh was the final dagger in what was a 9-3 loss for South Bend.
Beesley continues to be a story lately as he is not only hitting 304 but continues to drive in runs at a high clip. Josue Huma led the team with two hits, while Beesley, Yonathan Perlaza, Nelson Velazquez, and Windham each had one. Edmond Americaan had a rough night from the top spot, going 0-4 with three strikeouts, while Jake Slaughter also had a hitless night.
An early start for a bounceback game tomorrow. pic.twitter.com/ztTNwViPEz

— South Bend Cubs (@SBCubs) June 6, 2021
MYRTLE BEACH PELICANS 4 – COLUMBIA FIREFLIES 0 (game 1)
The weather hasn't been cooperating in Myrtle Beach this weekend, and the Pelicans have felt the wrath of that. From having games suspended to postponed, the Pelicans would try to play two on Saturday, kicking off the day in grand fashion. Led by starter Sam Thoresen and his four hitless inning outing, the Pelicans staff held Columbia to just one hit while letting the offense do the job in a 4-0 win.
Sometimes all it takes is one big inning to pull out a win, and that is precisely what the Pelicans put together in the first. After Pablo Aliendo gave them an early 1-0 lead, Luis Verdugo cashed in with a two-run single of his own, putting the Pelicans on top 3-0 in the first.
Pablo Aliendo drives in two with a 2 out double to left in the top of the first.

He'll come around to score on the Luis Verdugo single up the middle.

Birds strike first! pic.twitter.com/shPfZQ7NQc

— Myrtle Beach Pelicans (@Pelicanbaseball) June 5, 2021
Verdugo wasn't finished as he added a third RBI in the third, which proved to be the final run in a 4-0 win.
Put the ball in play... good things happen!

END 3: 4-0 pic.twitter.com/xtgDDnG2TK

— Myrtle Beach Pelicans (@Pelicanbaseball) June 5, 2021
Along with Aliendo and Verdugo picking up hits, Yohendrick Pinango hopes his two-hit game will help bust him out of his recent slide. Matt Mervis and Jonathan Sierra also picked up hits in the win, with Jordan Nwogu going hitless.
COLUMBIA FIREFLIES 5 – MYRTLE BEACH PELICANS 2 (game 2)
Looking to pick up the rare doubleheader sweep, Richard Gallardo was given the ball as he looked to continue a great season. Gallardo labored through four innings for the second straight start as he was charged with four earned runs in 4 2/3.
Two of those runs came immediately when a Maikel Garcia sacrifice fly got the Fireflies on the board before extending their lead to 2-0 on an Omar Hernandez single. Have no fear; the first inning was very good to Myrtle Beach on Saturday as Pinango ripped his second homer of the season, tying things up 2-2. At that time, no one knew that would be the last of the offense for Myrtle Beach, but that was indeed the case as the Juan Carlos-Negret double in the third delivered the game-winning run. Hernandez added an RBI triple in the third before Tyler Tolbert singled home the final run in the seventh.
YO!!

Yohendrick Pinango homers for the second time this season in the first inning.

~flash forward~

Fireflies 4, Pelicans 2 in the top of the fourth. pic.twitter.com/UO6q35RWXc

— Myrtle Beach Pelicans (@Pelicanbaseball) June 6, 2021
College Baseball -- NOTRE DAME FIGHTING IRISH 26 – UCONN HUSKIES 3
You read that right, and no, that wasn't a football score as the Notre Dame Fighting Irish advance to the South Bend Regional final in dominating fashion. Behind a five-run first inning and four innings of four runs or more, the Notre Dame offense continues to cook as they have outscored their opponents 36-3 in two regional games.
Nico Kavadas has not only snapped out of his slump but has done so in a big way connecting for two more homers, including a first-inning grand slam, as he now has four homers and 12 RBIs in the regional round. Kavadas not only went 3-5 with eight RBIs, but he took a pair of walks and came around to score five times.
Ryan Cole was another Irish player who had a big game going 3-6 with six RBIs, including a three-run homer in an eight-run ninth inning for the Irish. Every starter had at least one hit on the afternoon, which helped left-hander Will Mercer toss seven innings of two-run ball, earning the win in the process.
The Huskies were led by Kyler Fedko and Chris Winkel, who had two hits apiece to go with an RBI each. With the win, the Fighting Irish advance to the South Bend regional final, where they will play the winner of the UConn vs. Central Michigan elimination game earlier in the day. Central Michigan eliminated Michigan 8-2 earlier on Saturday. Should the Irish win their game tomorrow, they will advance to the Super Regional round of competition. However, if they lose, they will have another shot in an all-or-nothing game on Monday.

Tags: Cubs Baseball
,
Scott Effross
,
Dakota Mekkes
,
Kyle Ryan
,
Vance Vizcaino
,
Jacob Olson
,
Abiatal Avelino
,
Ian Miller
,
Ryan Lawlor
,
Erick Castillo
,
Levi Jordan
,
Nelson Maldonado
,
Chase Strumpf
,
Darius Hill
,
Christopher Morel
,
Josue Huma
,
Yonathan Perlaza
,
Nelson Velazquez
,
Edmond Americaan
,
Jonathan Sierra
,
Richard Gallardo