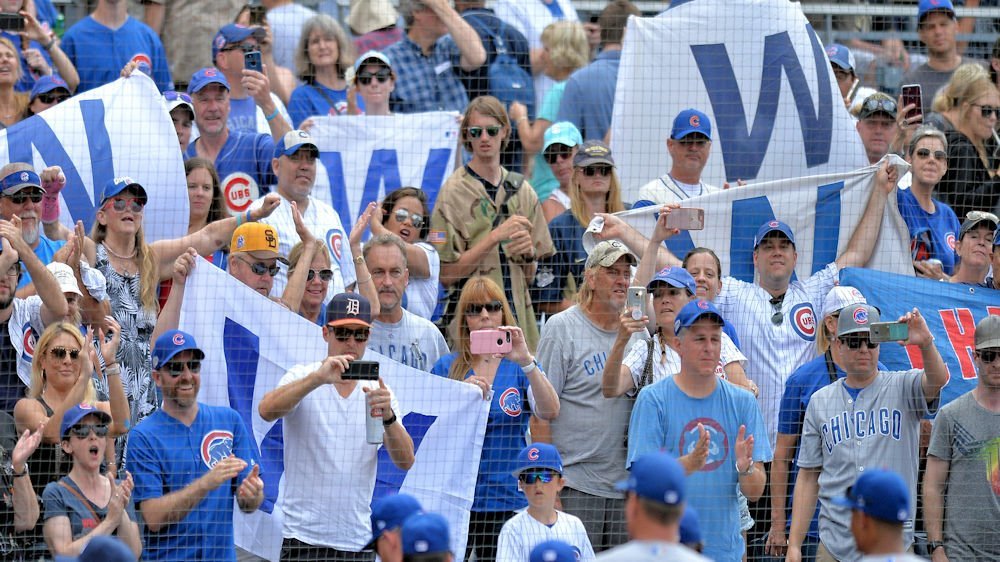 | | |
| --- | --- |
| Cubs Minor League News: Ramirez with three hits, Suriel with three RBIs, Gomez impressive, | |
---
| | | |
| --- | --- | --- |
| Tuesday, September 21, 2021, 8:57 AM | | |
Things have become simpler across Minor League baseball as only two leagues and three teams remain in the Cubs system. Those leagues would be AAA and the DSL, who are both down to their final 10 games or two weeks left to their season.
With Iowa now off on Monday and Tuesday for the next two weeks, the early week focus will shift to the DSL League, which isn't anything new on Monday. They have been the centerpiece of the Cubs minor league system on Mondays as all Full-season Leagues used Monday as their travel day.
This is also the most challenging league to follow when it comes to players and turnover as there are not only two teams, but a lack of video and media outlets. Sometimes fans are fortunate to see live action on various YouTube channels, but mainly they have to take to Twitter or various highlight outlets to see what is going on in the DSL.
DSL CUBS RED 10 – DSL RANGERS2 6
Sparked by a massive offensive output that saw the Cubs push across eight runs in the first two innings, DSL Red continues their recent surge in play as they topped the Rangers 10-6. The win moves Red to 23-25 on the season, and this is the closest they have come to .500 since sitting at 3-4 earlier in the year.
With Kenyi Perez making what could be one of his last two starts, the right-hander was touched up early but still managed to finish his start allowing just three runs in 3 2/3 innings. Perez only allowed five hits, but his command issues made life difficult as his ERA has risen to 7.44 on the season. Most of the damage done off him came in the first inning, where the Rangers grabbed the early advantage.
Not only did he help load the bases with a single and a pair of walks, but Perez allowed a Keiderson Pavon RBI groundout to put the Rangers in front 1-0 ahead of a wild pitch that saw the Rangers double their lead 2-0. Fortunately for him, the Cubs wasted no time in backing him with plenty of support as they not only responded in the bottom of the first, but took the lead for good and never looked back.
It was a trio of RBI singles that got the job done as Brayan Altuve, Anderson Suriel, and Elias Fabian all came through with RBI hits to put the Cubs in front 3-2. One inning later saw the Cubs bats really come to life as they struck for five more runs to build an 8-2 lead. While a wild pitch did bring home one of those runs, Moises Ballesteros and Altuve cashed in with RBI singles as the Cubs led 6-2. Suriel followed his first-inning RBI single with his 13th double of the season as that hit pushed across two more runs to build an 8-2 lead.
Pedro Ramirez kept the momentum going with an RBI single in the third to make things 9-2 before the Rangers got one of those runs back with a bases-loaded walk to Bayron Lora in the fourth, which ultimately ended Perez's outing. With Yohan Crispin now on the bump, Fabian kept the momentum in the Cubs favor as his fourth-inning double capped off the scoring for the Cubs, with them holding a 10-3 lead at that point. Crispin was solid in his 2 1/3 innings of work, allowing just one hit to pick up his third win of the season.
Following Crispin out of the pen was Anderson Feliz, who had a rough go of things. Not only did Feliz allow three runs, but he did so in just 2/3 of an inning, with Marlon Salazar picking up a seventh-inning sacrifice fly ahead of the Andres Mesa RBI double to pull the Rangers within 10-5. Add in a wild pitch, and the Rangers were within 10-6 as another pitcher change was on the way. Leury Gomez was called on to finish the game's final 2 1/3 innings, and he did just that to earn his first save of the season in the win.
Suriel was a man on a mission at the plate, collecting a team-high four hits to go with his three RBIs in the win. Ramirez added three hits from the lead-off spot to push his average back to .360, while Altuve, Ballesteros, and Fabian had multi-hit efforts in the win.
DSL RANGERS1 3 – DSL CUBS BLUE 2
While DSL Red is trending upward, DSL Blue is going the opposite direction, and that was again the case following a 3-2 loss. Samuel Rodriguez continued his outstanding season, getting the start for Blue and going three shutout innings to lower his ERA to 2.31 this season. Following him was Jose Alicia, who suffered his fifth loss of the season, giving up a pair of runs in just one inning of work.
Alicia did himself no favors working in and out of traffic while a wild pitch pushed home the game's first run. Julio Pinto also capitalized on a defensive miscue as the Cubs would later commit an error to make things 2-0. Despite Jose Romero allowing a run of his own in two innings of work, he has been solid this season as his ERA continues to hover around 3.00 at 3.04. He was charged with allowing the Rangers final run as Abel Noguera reached on a fielder's choice, bringing home the winning run.
Still down by three in the eighth, the Cubs began to rally as they benefitted from some sloppy play in the field. With a pair of runners on base, Cristian Hernandez used his legs to steal his 20th base of the season before Lizardo Ruiz came across to score on a throwing error. Hernandez would follow suit on a Rangers fielding error shortly after, as the Cubs were within 3-2 before falling by that same score.
Carlos Ramos led the way offensively as he collected two of the team's five hits. Wally Soto, Jerry Torres, and Ruiz all had hits in the win. Although hitless, Cristian Hernandez did collect a pair of walks to go with his 20th steal and is still hitting .289 in his first professional season.