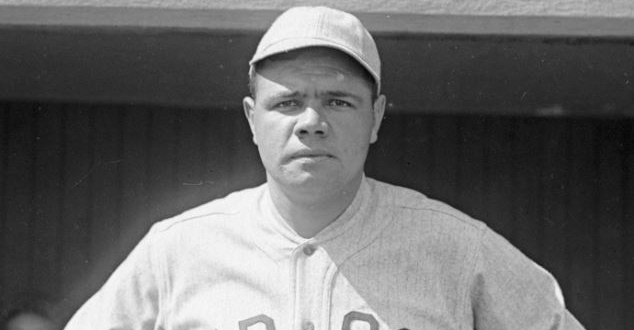 | | |
| --- | --- |
| Cubs News: Breakdown: Who is baseball's GOAT? | |
---
| | | |
| --- | --- | --- |
| Saturday, February 27, 2021, 8:41 AM | | |
When it comes to sport, the argument of greatest of All-Time comes about regularly. When talking soccer or basketball, a few key debates come to mind. When the mind thinks of football, tennis, swimming, running, or hockey — each of those sports seem to have one key player that is revered as the greatest.
But when you ponder baseball — the sport with the richest history of them all — there is no instant debate that comes to mind or anyone player that shines above the rest… so who is the greatest baseball player of all-time?
The name that first comes to mind is George Herman "Babe" Ruth — the great pitcher turned arguable best slugger in its history. Ruth finished his career with 94 wins on the mound and a 2.28 ERA while also hitting 714 home runs and driving in over 2,000 runs, both records at the time of his retirement. Ruth was also inducted in baseball's first-ever Hall of Fame class — which included Ty Cobb — who has a record career .366 batting average, 12 batting titles.
But some might argue his teammate Lou Gehrig was the better player. Before falling to a dreadful disease, Gehrig brought the lightning to Ruth's thunder (or vise versa). Gehrig also was just shy of 500 home runs and 2,000 RBIs before his career was cut short.
The year Gehrig's career ended, Ted Williams' began — the player typically revered as baseball's best hitter. Williams was a perennial all-star and only had one season in his 19-year career in which he did not hit over .300. Williams had three seasons batting over .400 and also led the MLB in hitting six times — despite giving away three years of his prime to serve in the military in World War II. Williams is one of a few players in MLB history to have a career batting average of over .300, have over 2,500 hits, over 500 home runs, and 1,500 or more RBI.
And you can't forget Willie Mays, who may be baseball's greatest five-tool player of all-time. Mays finished his career with a .302 average, 3,283 hits, 660 home runs, and won a batting title and 12 gold gloves.
Mays comes to mind when you think of five-tool players, and so does Roberto Clemente. Clemente did it all on the diamond, from throwing missiles to nab runners and hitting the ball all over the diamond. Clemente won 12 gold gloves, four batting titles. He finished his career with exactly 3,000 hits before tragically dying in a plane crash while he was trying to help deliver supplies to the community.
Among those with a massive impact on the sport include Jackie Robinson — the league's first-ever African American player in the sport, breaking the color barrier in baseball and opening the door for so many of the players on this list. Robinson won an MVP and a batting title in his illustrious career.
And before Jackie opened the door for minorities in the MLB, Josh Gibson dominated the negro leagues — hitting nearly 800 home runs in his career.
When telling the story of baseball, one would be remiss to exclude the late great Henry "Hank" Aaron — baseball's true home run king. Aaron made 25 all-star games in his 23-year career (yes, you read that right) and hit over 750 home runs. Arron finished with 3,771 hits, a record 2,297 RBIs, and a career .305 average to add to his many home runs.
And when you look at baseball reference, there is a reason Hank Aaron doesn't have a yellow highlight on his career home runs — and that's because Barry Bonds clubbed 762 home runs in his career. In his 22-game career, Bonds turned heads and wrote his name into record books. In Bonds' early career, he seemed like a clear first-ballot Hall of Famer and soon was thought of to be on pace to be the greatest ever. Bonds won eight gold gloves, 12 silver sluggers, two batting titles, and a seven-time MVP winner. However, Bonds is the only player on this list so far, not in the Hall of Fame — and that's because some of those statistics and numbers are tainted by Bonds' involvement with performance-enhancing drugs in the late 1990s and early 2000s. Thus, also probably taking Bonds out of the GOAT discussion.
When talking of five-tool players, a more modern answer comes to mind. Ken Griffey Jr. is one of the only players in MLB history to have over 600 home runs and 10 or more gold gloves. Griffey Jr. was a modern-day perfect player — and did it all in his career. He finished just shy of 3,000 hits and 2,000 RBIs and had a Hall of Fame career.
One player who flies under the radar is Albert Pujols — who is still in the league and has well over 3,000 hits, 600 home runs, 2,000 RBIs, and a career batting average of .299. Pujols has a batting title, and a trio of MVPs — as well as two World Series rings to show for it. If Pujols was not playing while Bonds was — he may have a handful of more hardware.
It would be impossible to have this discussion and not include today's greatest player, Mike Trout. Trout is only 29 years old and has already played in 10 seasons in the MLB. Trout already has 302 home runs, 798 RBIs, a career batting average above .300 and has been to eight all-star games, and has won three MVPs. Despite being trapped on a bad team, Trout has a career 74.6 WAR and is well on his way to being one of baseball's best players ever.
There are different aspects to this sport. With a history that dates back into the 1800s, it's no surprise that the debate is one of rich history, with no clear answer as to the greatest of all-time.
And this doesn't even include the conversation of pitchers, who we will get into next week.