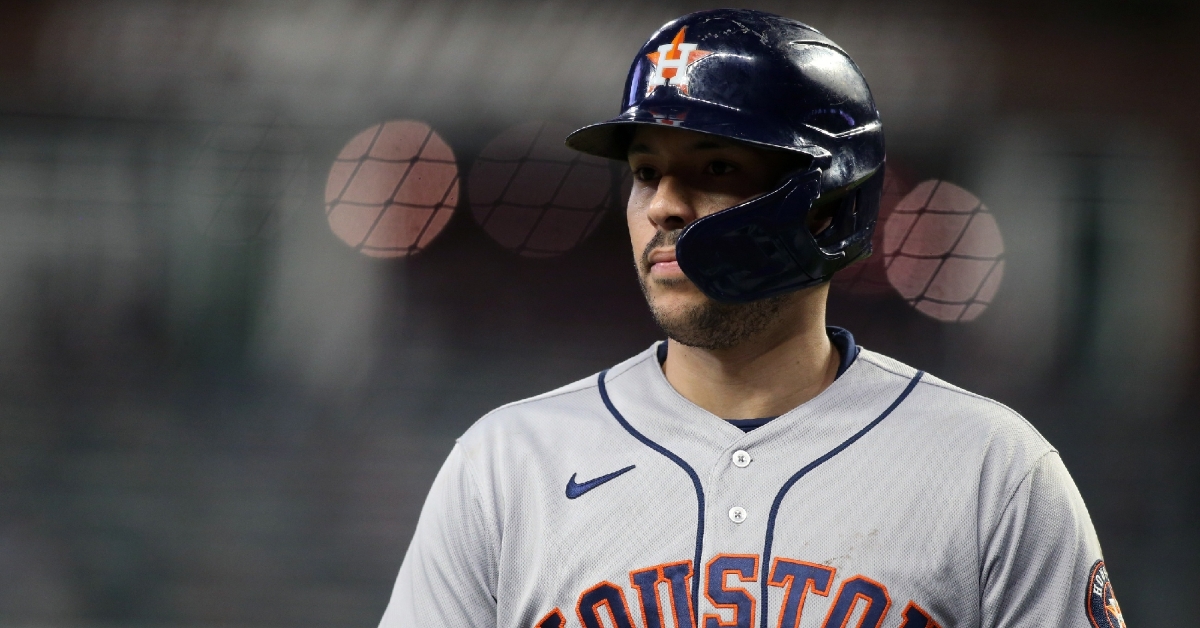 | | |
| --- | --- |
| Cubs News: Could lockout shift free agents overseas in 2022? | |
---
| | | |
| --- | --- | --- |
| Tuesday, March 1, 2022, 11:07 AM | | |
As we await word on what today's MLB and MLBPA meetings were about, fans need to know that less than a few hours are remaining on a deadline. A deadline that was set with hopes of not losing any games would be the last resort for both sides as lost revenue for a third straight season could spell doom for the league and the future.
While there is still no word on if an agreement is close or in place at this point from all accounts, it sounds like both sides are still very far apart, and that is never a good thing. To make matters worse, the League indicated that it is willing to cancel a month's worth of games which seems like the most likely scenario at this point.
Whether that is a serious threat or just a chess move to speed up talks remains to be seen, but the players have clearly taken it as a threat, and now things are getting dicey. Since the beginning of COVID in 2020, the MLB, along with every other professional sport, has lost revenue. Unlike the rest of the leagues, who have returned to close to normal status this season, MLB appears miles away from being ready and is on the verge of losing revenue for the third straight season.
I don't care how much money you make or how big of a business you have. Anytime you lose revenue for a third straight season, it will be hard to overcome that long-term. That could spell for even more challenging times in the future, which, in my opinion, is where this league could be headed. As much as it pains me to say this, I almost think canceling the season is better as the two sides can't seem to get on the same page.
That may seem like an extreme for the casual baseball fan, but it could be what is needed to teach the players a lesson and realize that business or not, there is more than enough money to go around. Along with the long-term financial implications that lost revenue could bring about, what about the stars of the game that bring in this revenue.
With so many big-name free agents still left unsigned, including Carlos Correa, Trevor Story, Anthony Rizzo, and Freddie Freeman, you have to think they are starting to get a little nervous about losing a year of pay. If that was the ultimate solution, the KBO and NPB could benefit the most as they have not only reached a new agreement, but have indicated that they will be starting baseball on time.
At least that is positive news, but let me expand on this a little further as this could impact the MLB somehow. With the KBO and NPB starting on time, would some of the unsigned free agents be willing to forgo the MLB landscape and sign overseas? This has been happening more frequently over the last few years, but the ones that have signed have not been stars. Instead, you have players who have been looking for a second chance to potentially revive their MLB careers.
Given that the lockout negotiations are showing no improvement, you have to wonder how much longer players will sit on their hands and not get paid. We already know that there is a full-staffed stadium in Arizona where many players are expected to go and train this spring should no season start.
However, you can't have every player practicing at one facility, so you would think that plenty of others will have to find other ways to work on their game. Many of that may come at home doing special training regimes, but others want the competition aspect of things as that is the only way you can truly get better.
Knowing that the KBO came back in 2020 long before the MLB returned, it wouldn't shock me to see some of the league's best remaining targets take a crack overseas, even for one season. It may be their best option to get in some competition this year, and they could make money doing it, even if not a lot.
Can you imagine what Correa would do for the KBO if he were overseas? The fanbase's immediate following for him would be huge, and that alone would bring in ticket sales and merchandise revenue. On the flipside, moves like that could cripple the MLB as some of their best stars may resort to other options if they are treated better in different situations.
Not only is a loss of games likely at this point, but MLB is teetering on the point of no return. They have already gone through more work stoppages than any other sport and are enduring another one right now. They are on the verge of losing money for a third straight season which will be tough for small market teams to overcome. Fans have been pushed away from this game for years, and should no baseball happen this season, those fans may never come back, which hurts the future of this game.