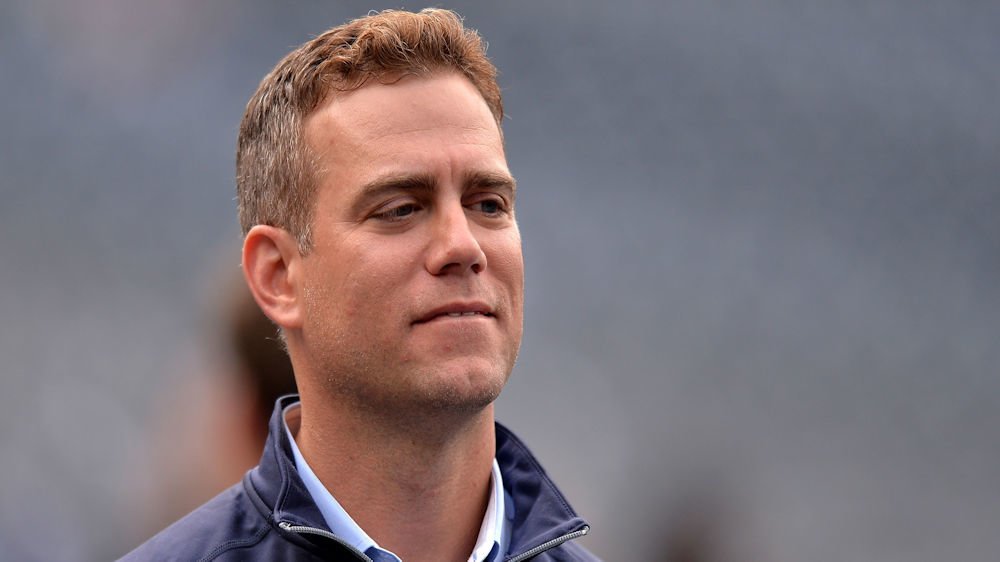 | | |
| --- | --- |
| Cubs News: Is the future CBA impacting this year's free agency? | |
---
| | | |
| --- | --- | --- |
| Tuesday, February 5, 2019, 10:25 AM | | |
As I read, and spoke, with fellow writer Ken Allison about the snail's pace free agent progress of Bryce Harper and Manny Machado the last few days, it got me wondering what the real reason for this was and could the impending new CBA in 2022 be the answer.
Clearly, the owners are watching their money carefully. They are not inclined to spend over the tax threshold, and in fact, have done all they can to get under it in general. Also, they are really not in a hurry to offer extended years to Harper or Machado, and these are two of the youngest free agents in memory with plenty of good years ahead.
You have to ask yourself why?
If these two guys are having trouble finding landing places, how will middle of the road players find work? And what of the players who are going to be free agents in 2020 and 2021 before this CBA expires. Will the owners be gun shy about putting strong offers out there not knowing what lies ahead? Will the players be more likely to sign extensions to get them past 2021 to see what the new CBA will hold for them?
In 2020 there will be players like Nolan Arenado, Madison Bumgarner, and Chris Sale. In 2021 even bigger names including Mike Trout, Mookie Betts, and JT Realmuto get their chances. Will owners even make an offer knowing the new CBA will be down the road and it could be more favorable for them. Both of these years offer multiple second tier players that will be affected by whatever the owners have planned.
The bad timing group is likely to be the 2022 class who will be the first under whatever the new CBA becomes. They include Francisco Lindor, Lance McCullers, Cory Seager, Aaron Nola, Noah Syndergaard, Carlos Correa, Kris Bryant, and others. This group also has a huge collection of next level guys that may be considered superstars in three years. (www.spotrac.com has all the free agents and you can see for yourself.)
Will these guys lose out on some huge paydays because of changes to the CBA and will it make them rethink free agency? You have to wonder what their agents will be telling them is the right approach and what if they guess wrong?
So, why make a big deal out of the CBA you say? Well, it controls the entire process for teams, players, and fans. Things like tax thresholds, arbitration years, service time, salary ranges, minor league rosters, and many other functions are in place and accountable to the CBA.
TV deals, stadium naming rights, revenue sharing, and a whole lot more are the pillars of how the game is managed right now. The powers of the commissioner to do what he wants is in there, and this commissioner wants the game to be played faster for some reason and is implementing changes to do just that.
If the owners and players can't come to an agreement the fans will be affected by a work stoppage. Will they come back? Will, they finally say to baseball, I'm done? What will all this have on teams that are on the rise, like the Cubs, Phillies, Brewers, and others? What will happen to teams that are going in the other direction right now and working the current system that rewards tanking for draft picks if all that changes?
The issues that will divide players and owners are going to be massive, and the fans will have some input as they pay for all of this and their interests need to be considered also.
For the players, they are going to want a spending floor put in so teams have to make an effort to be competitive. They are also going to want to see fewer arbitration years, faster to free agency rules and less emphasis on service time.
The owners will want to eliminate the draft penalties and taxes for exceeding the threshold and they are going to want a limit on how many years can be offered on contracts. Throw in revising the revenue sharing with players and you can see negotiations will be off to a slow start.
The fans want to see a shorter window of signing free agents so they can have more time figuring out if their team is going to be good or great in the offseason. They also want to see tanking penalized. No fan wants their team to be so bad as to not have a chance from day one of the season.
Most fans are also tired of interleague play and want it eliminated. It is set up unfair right now and it takes away from the All-Star game and World Series. Finally, they want to either eliminate the DH or make it the same for both leagues because if you are going to continue with interleague play then this has to change.
Does all this have something to do with the snail's pace of free agency this year, I have to think it has some effect. Will the next two years be even worse, I would say it is highly likely. As a fan, I would say you need to start writing to your teams and players now so that a work stoppage isn't tossed in to make things even worse.
It is going to be a wild three years so enjoy baseball as it is while you can.