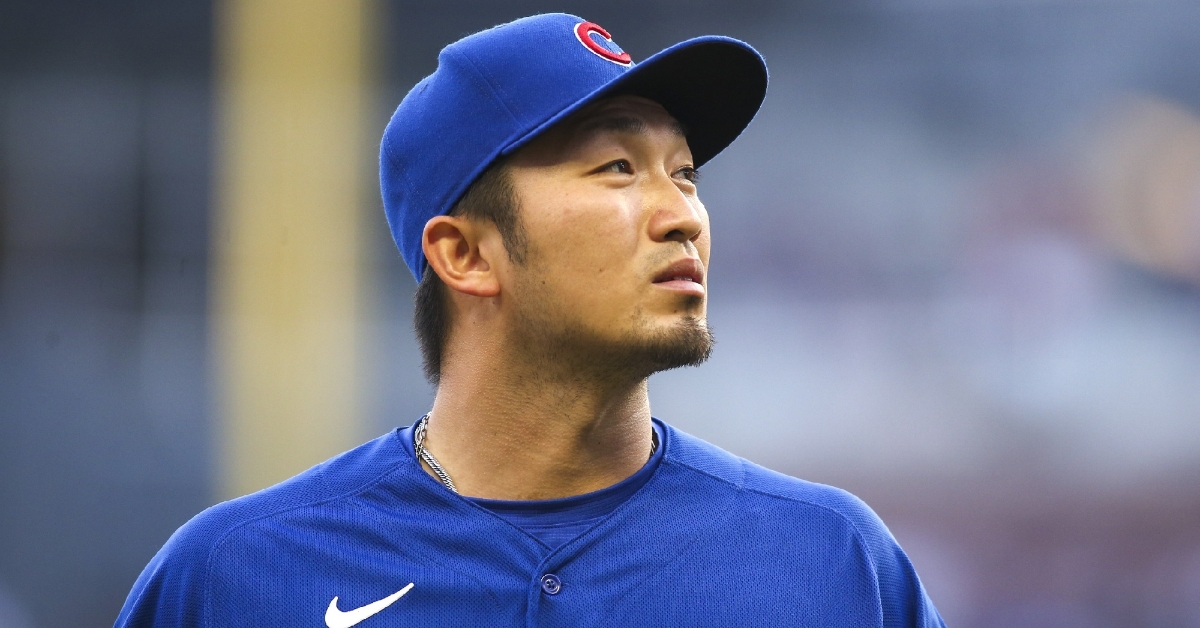 | | |
| --- | --- |
| Cubs News: Seiya ain't so: Suzuki injured, cooling off since sizzling start | |
---
| | | |
| --- | --- | --- |
| Friday, May 27, 2022, 2:18 PM | | |
The biggest offseason acquisition for the Cubs was Japanese slugger Seiya Suzuki. Overseas, Suzuki sported a batting average well over .300, excellent command of the strike zone, and power that scouts believed would play in the pros. With a defense that you can't ignore, Suzuki appeared to be a five-tool player on his way to the Big Leagues — and as a result, he inked a five-year deal worth 85 million.
Once Suzuki arrived, he chose No. 27 as his jersey because of Mike Trout and set the league on fire during his first couple of weeks in the MLB. He opened his career with a six-game hitting streak, including homering three times in his first four games. Suzuki earned Rookie of the Month honors in April and kept his batting average above .350 for the majority of the month and above .300 until April 29th. Suzuki hasn't hit a home run since April 17th or had a multi-hit game since April 27th.
Safe to say that Suzuki has cooled off considerably since.
For the season, Suzuki is batting .245 with four homers and 21 RBIs.
Suzuki is known for his batting eye, which led to him walking 13 times in his first 12 MLB games. But since then, throughout 30 games, Suzuki has walked just eight times, gone hitless ten times, and has struck out multiple times 11 times in those games. Since then, there have been only two games where Suzuki did not strike out.
This slump has seen Suzuki expand his strike zone and also see some difficult-to-swallow calls from umpires.
A little more Seiya data, because it feels like he's suffered a lot of blown called strikes. Based on this graphic, 22 called strikes fully out of the zone, ~13 more questionable calls, out of a total of 159 called strikes. #Cubs #ItsDifferentHere pic.twitter.com/NkzpuvsNPv

— Jake Bujnowski ?? (@baseball_buj) May 26, 2022
David Ross has moved Suzuki around in the batting order, but strikeouts and a lack of power seem to be prominent lately for Suzuki. After the initial hot start, the typical adjustment from the league occurred. Suzuki has seen far more elevated fastballs and breaking pitches away — this has hurt Suzuki at the plate mightily.
While he does have hits in 11 of his last 15 games, he has struggled to get hot, and extra-base hits have come at a minimum. Additionally, an 11-game strikeout streak certainly has not led to productive at-bats from the 27-year-old.
Suzuki is still ranked near the top of all MLB rookies lists and is trusted by David Ross in this Cubs lineup. But at the end of the day, Suzuki has some work to do to get back to where the Cubs need him to be — a force in a batting order that is attempting to rebuild and a cornerstone of the Cubs' next great team.
The Cubs and the league have seen how good Suzuki can be, especially when commanding the strike zone. So for the Cubs, it is about getting Suzuki's confidence back at the plate where he is driving the ball across all fields and having patience at the plate.
As the weather begins to warm up, we'll keep an eye on Seiya Suzuki and see if he starts to heat up at the plate as well.