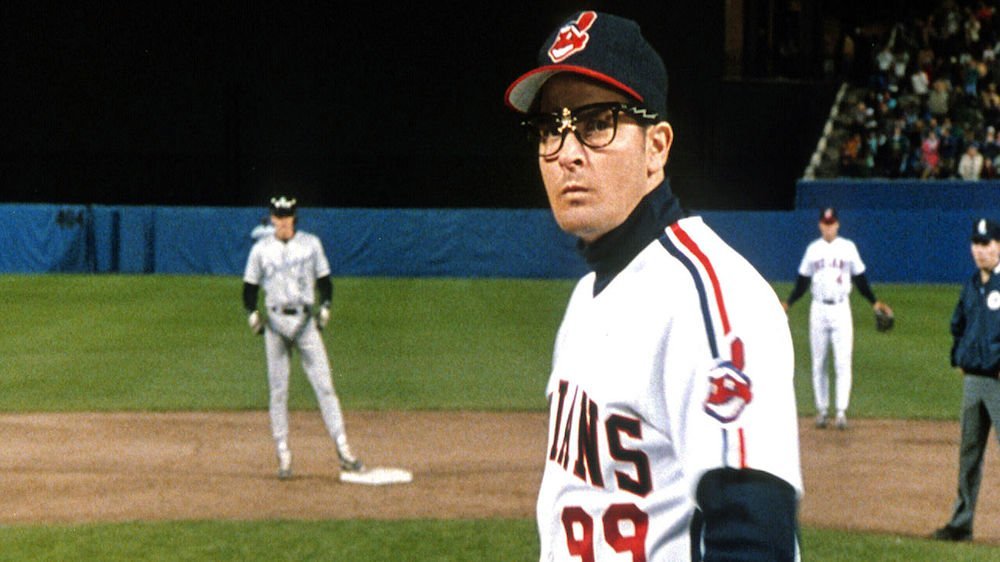 | | |
| --- | --- |
| Cubs News: The Top 9 Baseball movies of all-time | |
---
| | | |
| --- | --- | --- |
| Wednesday, December 19, 2018, 8:49 AM | | |
Penny Marshall passed away today at the age of 75. While many of us loved her on Laverne and Shirley, it was her outstanding career as a director that will live on forever in movie making history. As I thought back on her career, it made me think about A League of their Own and how much I love that movie.
In her honor, and with nothing better to do, I've decided to share with you my list of the best nine baseball-related movies ever made. This is of course purely subjective, and the selections are mine and mine alone and do not reflect the views of CubsHQ.com or anyone connected with this excellent website.
I have nine honorable mentions for the No. 10 spot before we get to the top nine. In no particular order they are:
The Bronx is Burning
Moneyball
42
Eight Men Out
Mr. Baseball
The Bingo Long Travelling All-Stars & Motor Kings
Bang the Drum Slowly
Damn! Yankees
Fear Strikes Out
All are terrific movies in their own right but just not entirely of the caliber of the winning nine. I would say that you cannot go wrong seeing any of them and if you haven't seen any then, by all means, watch it and enjoy.
9. Pride of the Yankees - Gary Cooper, Teresa Wright, Babe Ruth, Walter Brennan.
Gary Cooper stars as Lou Gehrig, the story of one of the greatest baseball players of all time. The scene depicting Gehrig's farewell speech at Yankee Stadium is well-known to any sports film fan and ranks #38 on the American Film Institute's list of Hollywood's Greatest Film Quotes of all time.
8. Bleacher Bums - Brad Garrett, Charles Durning, Hal Sparks, Matt Craven, Maury Chaykin, Peter Riegert, Sarain Boylan, Stephen Markle, Wayne Knight
Cubs fans know what this movie is all about because we lived it ourselves. It would be higher on this list if it were as good as the play it was initially meant to be but how could I not include it on my list.
7. The Bad News Bears - Walter Matthau, Chris Barnes, Tatum O'Neal, Ben Piazza, Vic Morrow, Erin Blunt, Jackie Earle Haley
How can you not love a movie that includes an adult coaching a little league team while he smokes cigars and drinks beers? Talk about preparing kids for the future. The chip on Tanner's shoulder is bigger than he is, and it makes the movie. All other Bears movies were mostly awful and don't bother to watch them.
6. The Sandlot - Arliss Howard, Chauncey Leopardi, Dennis Leary, Grant Gelt, James Earl Jones, Karen Allen, Marley Shelton, Mike Vitar, Patrick Renna, Tom Guiry, Victor Dimattia
I know all these kids listed above were the stars of the movie, but in reality, it was The Beast who stole the movie just like he kept taking their baseball. If you ever played a pick-up game of baseball as a kid, you can completely understand everything about this movie. It brings me back to a special time every time I watch it.
5. Major League - Tom Berenger, Charlie Sheen, Corbin Bernsen, Margaret Whitton
20 other guys were in this movie too, but these are listed as the stars so my apologies. How can you not like a film that has a team finally winning after years of frustration and it includes, stripping, drinking, criminal behavior, and religious icon worshipping. After about 10 minutes you forget none of them know how to throw or hit and you just enjoy the story.
4. Bull Durham - Kevin Costner, Tim Robbins, Susan Sarandon, Robert Wuhl
This movie is so good I don't even know where to start. Yes, I know, things don't happen in the minors like it depicts but you know what, plenty of it does happen, and that is good enough for me. I mean teaching your lingerie wearing pitcher a lesson by telling a batter the pitch that's coming is awesome. Any day you are feeling low, watch this again and make your day better.
3. The Natural - Barbara Hershey, Glenn Close, Kim Basinger, Robert Duvall, Robert Redford
The story is great. The cinematography is superb. Roy Hobbs is heroic, and if you don't have your heartstrings tugged by the end of this movie, then you are just dead inside. While most of my choices are comedic, this one has its moments, but it is a drama all the way. A must see for sure.
2. A League of Their Own - Tom Hanks, Geena Davis, Madonna, Lori Petty, Jon Lovitz, Garry Marshall, Bill Pullman, Rosie O'Donnell
Jon Lovitz quietly gets this movie started on the right track as the scout looking for talent. His wisecracking is relentless in the first 30 minutes of the film and gets you in the right state of mind for the rest of the movie. Tom Hanks as the washed up, hard drinking, ex-big leaguer as the manager is brilliant. Everybody that has seen this movie at least twice can repeat half a dozen great lines. "There's no crying in baseball!"
1. Field of Dreams - Amy Madigan, Burt Lancaster, Dwier Brown, Frank Whaley, Gaby Hoffman, James Earl Jones, Kevin Costner, Ray Liotta, Timothy Busfield
I'm tearing up just thinking about this movie. I know it's utterly preposterous and most likely not true but come on, people are still flocking to the middle of nowhere Iowa to see this field. You tell me it's not true. I'm getting goosebumps sitting here typing this while I remember the movie. If you have a soul, then this movie will fill your heart. If you love baseball and you haven't seen this movie then shame on you.
So, there you go, my top 9 baseball movies of all time. A special thanks to sportsinmovies.com for their complete list of baseball-related movies and the cast information used in this story.