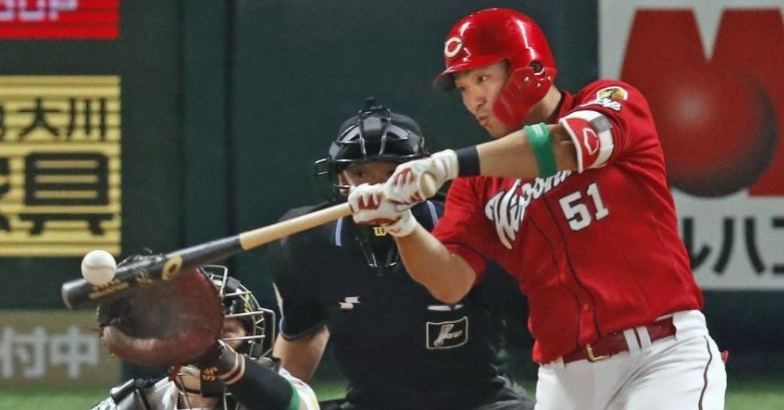 | | |
| --- | --- |
| Cubs News: Top Japanese outfielder Seiya Suzuki set to be posted | |
---
| | | |
| --- | --- | --- |
| Friday, October 22, 2021, 12:50 PM | | |
Along with MLB free agency, Minor League Free agency, and the International free agent signing period, there is another aspect of the MLB offseason that is often overlooked, but equally important. That would be the Asian circuit, or should I say the KBO and NPB as the top Korean and Japanese players across the better part of the last few years await to be posted for major league services.
That is again going to be the case this season as not only is one of the top Japanese outfielders set to be posted, but one of the top players overall in Seiya Suzuki. The 27-year-old outfielder from Hiroshima has long been one of the best bats in the NPB, so to see him contemplating on coming to the MLB is a fantastic development. In fact, Suzuki fits plenty of needs for the Cubs, especially if the National League adopts a designated hitter for 2022.
As part of the Hiroshima Toyo Carp the last six seasons, Suzuki has not only been consistent, but one of the best bats across the entire NPB circuit.
Suzuki has shown the ability to hit, posting an average of .300 or better in every season. To go with that, his on-base average is 40% higher than most of the league, while he has also slugged 25 homers in each of those seasons.
Once again, 2021 has been a classic Suzuki type of season where he has put together a slash line of .318/434/617 while displaying plenty of power and showing off an excellent outfield glove. Suzuki wears the No. 51 in honor of the retired Ichiro Suzuki, and although he hasn't officially announced if he will come stateside, all indications are that he will test his luck at the MLB circuit. Should he get posted, Suzuki will be the best outfielder to come out of Japan since 2003 when Hideki Matsui made his debut with the New York Yankees.
Matsui went on to have an outstanding career with the Yankees, and should Suzuki get posted, the hope is that he can follow a similar track record. To make matters more intriguing, Suzuki is the best player to come out of the NPB since Shohei Otani despite not having the same sort of skillset. As everyone can attest, success at the NPB doesn't necessarily translate to MLB success which the Cubs found out the hard way before.
Back in 2008, the Cubs inked Japanese slugger Kosuke Fukudome to a four-year 41 million dollar. Known as the next big thing to come out of Japan, Fukudome was a .332 hitter overseas while displaying 30 homer potential and plenty of speed. That success never carried over to the MLB as he struggled to hit north of .260 while hitting 12 homers or fewer in each season. That is why signing a player like Suzuki comes with tons of risk, but there is a lot to like about the deal, and it all makes sense when you look at the Cubs current situation.
Unlike many left-handed power hitters from Japan, Suzuki is a right-handed bat that hits for a ton of power without an alarming high strikeout rate. TO go with that, he shows a great eye at the plate and is responsible for taking a ton of walks while displaying above-average athleticism in the outfield. With the Cubs wanting to get away from the home run or bust type of hitters and focusing on contact-oriented hitters, Suzuki would be the perfect addition to this team if he does pan out the way most expect him to.
Although no official announcement has been made yet, the steps are in place for his team to start filing paperwork as they expect the announcement to be made after the conclusion of the NPB season. The Kansas City Royals, Tampa Bay Rays, Philadelphia Phillies, Seattle Mariners, Texas Rangers, and Toronto Blue Jays have already been linked to being in on the outfielder. However, don't count out the Cubs in this situation as they could be seen as the wildcards to nab him.
Unlike many teams that have more risks involved than the Cubs, they can afford to take a more significant risk on Suzuki when you look at the state of the franchise right now. Yes, he is supposed to be an elite power hitter, so if that does indeed happen, it is a win for the Cubs or anyone that lands him. However, if by chance he doesn't pan out, he wouldn't crush a team like the Cubs playoffs hopes as much as he could elsewhere.
There will be tons of teams making an aggressive push for 2022, and if Suzuki is posted, teams will go after him. He is a high risk-high upside type of player that someone will take a shot at. Given his age and his success at the NBP, money will play a part in the situation, but so will overall success. This is another one of those under-the-radar moves that the Cubs could benefit from should they make it happen.