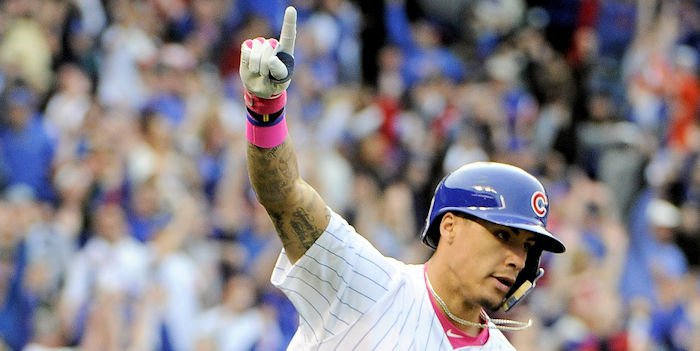 | | |
| --- | --- |
| Cubs projected with highest wins in MLB for 2017 | |
---
| | | |
| --- | --- | --- |
| Friday, February 10, 2017, 10:33 AM | | |
The Chicago Cubs won their first World Series since 1908 and their loyal fans have been basking in the glory that their team finally won it all.
However, Could the Cubs do the unthinkable and win the World Series back-to-back years? It could happen as The Atlantis Casino in Reno, Nevada released their win projections for the 2017 season on Friday and they have the Cubs as the highest projected win totals at 95.5 wins.
I was short on them last year," Heads oddsmaker said via ESPN.com. "My concern was that the team was so young. But after watching them in 2016, they are solid top to bottom. They have tremendous depth and won 103 games last year. If any team can take an injury or two and come back, it's this team. I like the Wade Davis acquisition, and Kyle Schwarber is coming back as well."
Other National League teams that should have solid years according to the projections include the Dodgers (91.5), Nationals (90.5), Mets (89.5), and Cardinals (87.5).
Here is the full list:
Cubs 95.5
Indians 92.5
Dodgers 91.5
Nationals 90.5
Red Sox 90.5
Mets 89.5
Astros 87.5
Cardinals 87.5
Giants 87.5
Blue Jays 86.5
Rangers 86.5
Mariners 85.5
Pirates 85.5
Tigers 85.5
Orioles 84.5
Yankees 83.5
Royals 80.5
Rockies 79.5
Diamondbacks 78.5
Marlins 77.5
Angels 76.5
Rays 75.5
Reds 73.5
White Sox 73.5
Brewers 72.5
Phillies 72.5
Braves 71.5
Twins 70.5
Athletics 66.5
Padres 64.5