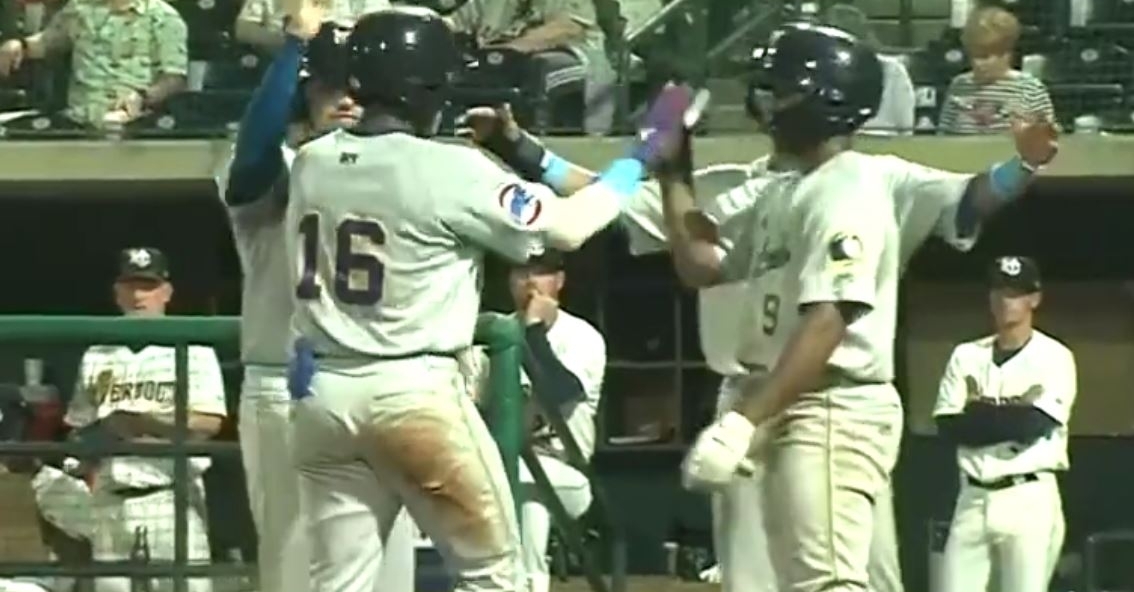 | | |
| --- | --- |
| Cubs Propect Focus: Kevin Made | |
---
| | | |
| --- | --- | --- |
| Monday, December 6, 2021, 8:35 AM | | |
Say what you want about the Cubs farms system, but one thing is for sure they are much better now than they were a few seasons ago. A big reason for that is an influx of talent that has come through the door via the trade market, as the Cubs have done a great job rebuilding their system. Along with that comes the international market, where they continue to pluck top-level talent and have had great luck in that department.
Of all the positions in the system, the shortstop position is the most well-represented one as several top 30 prospects claim that position. One of those prospects is No. 17 prospect Kevin Made who is starting to make a name for himself. A 2019 international pick, it took Made nearly two years to make his professional debut as he wasn't able to participate and saw the 2020 season canceled due to COVID.
Of the 5.1 million dollars the Cubs spent on international players that season, 1.5 million was given to Made as the Cubs have great expectations for him. Despite his pro debut being on hold, it was a good thing for Made as he used that layoff to bulk up and add some extra muscle to the equation. That increased muscle helped him improve his ability to drive the ball across the field, which he put on display during the instructional league last season.
Even though Made took a long time to make his professional debut, it was well worth the wait as he put on a show with Low A Myrtle Beach this year. Made missed some time with an injury, but still managed to play in 58 games which translates to half of the season. When you look at his numbers, they may not impress you, but there is a lot more to dive into instead of just the numbers themselves.
Made was impressive over those 58 games, hitting .272 with one homer and 20 RBIs. His two walks and 57 strikeouts are a significant concern, but that was expected after nearly two years off from competitive games. If the .272 doesn't get you excited, maybe his .294 average after July 18th will as he became the most consistent player in the Pelicans lineup. He was so good that he went from starting a few games a week to an everyday starter pushing 2020 first-round pick Ed Howard off the shortstop position.
Kevin Made's first Home Run of the year is a GRAND SLAM! ??

(??: @Pelicanbaseball) pic.twitter.com/ePlAlNB7dN

— Cubs Zone ™? (@CubsZone) September 8, 2021
The thing you notice about Made, which is why he had such a strong second half, is the ability for him to make consistent line-drive contact. He has a quick swing, so it is easy for him to get on top of the ball, and he uses all three fields well. Although the plate discipline isn't where you would like it to be, he has a much more advanced approach than most 18-year-olds do and has an excellent bat-to-ball skillset.
Unlike the top shortstops in the game today, Made will never be a power hitter and will be a hit-over power guy for his career. Despite that, his hitting ability, bat speed, and added strength should translate into 15 homer guy, which is more than adequate for a player who hits for an average and gets on base.
While his hitting approach is advanced for a kid of his age, his defensive ability is elite for any shortstop, as that is his best attribute right now. Made was making some of the toughest plays look effortless last season, and that forced the Cubs to move Howard from shortstop to second base. What that means for the future is another question, but Made has all the tools to be an elite defender at the shortstop position.
The third part of Made's game is his baserunning ability which still needs some work. Although he is a good baserunner, he isn't a burner and doesn't have top-end speed right now. That isn't to say he won't get more speed as he matures, but no one will know that until he reaches his full physical potential. Along with his defense, his overall instincts will allow him the opportunity to move across the diamond, which I know the Cubs love.
Shortstop is his best position right now, but being versatile is critical in the minor leagues, and that alone may help Made move through the system faster than others. From a defensive side of things, the Cubs would be wise to leave him at short, but his arm is extremely strong and would play well at the hot corner. This is a guy that most fans forgot about given the pandemic last season, but he is going to turn a lot of heads in the coming seasons.