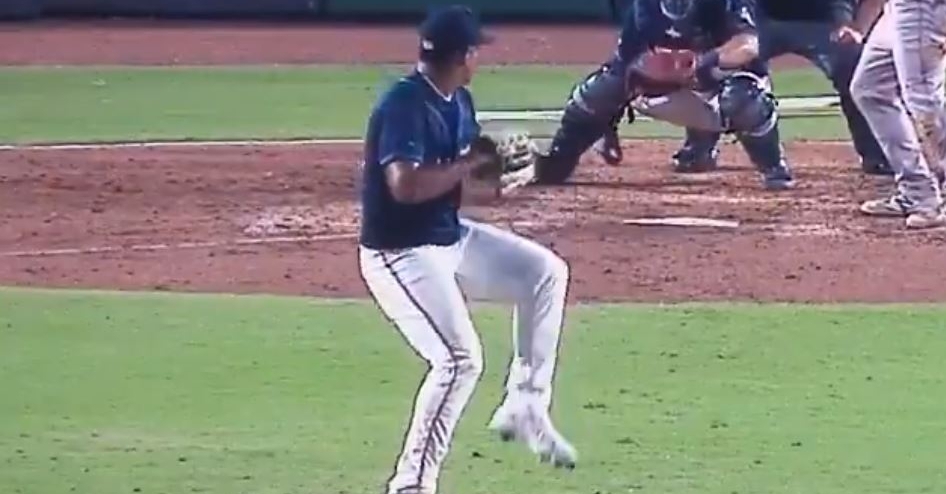 | | |
| --- | --- |
| Cubs Prospect Focus: Daniel Palencia | |
---
| | | |
| --- | --- | --- |
| Sunday, January 2, 2022, 9:03 AM | | |
This lockout is starting to give me baseball withdrawals. This is when I begin to look forward to spring training, as most of the teams have made their offseason splashes by now. Instead, the world is watching every rerun possible on MLB Network while living in the bast of previous seasons archived games.
On the bright side, it does appear like there will be baseball sooner or later as the Minor League side of things continues as usual. Considering they lost an entire season in 2020 due to COVID, this might be the best thing possible for them as it allows them to take center stage for once. With that being said, you can bet that a lot of the focus right now will be on the prospect side of things, and that is where we continue today.
Covering the minor leagues is hard as you have so many players to follow. Finding the right prospects to touch on is even more challenging, which we try to do here at CubsHQ. With pitching being a need for this Cubs team in the near future, one guy to watch this season is 21-year old Daniel Palencia.
Palencia is new inside the Cubs system and is probably not familiar to fans. He was brought back with Greg Deichmann in the Andrew Chafin deal and was the pitcher Oakland sent back for those unfamiliar with him. Palencia was an unknown at the time of the trade as he was an untested piece signed as an International Free agent in 2020. 2021 was the first time anyone had an opportunity to see him play, so you can see why the Cubs felt he would be a wild card pickup.
Before the trade with the Cubs, Palencia was stationed at Stockton, where he was limited to just 14 innings across six starts. Not only did he fail to win a game going 0-2, but his 6.91 ERA showed how much of a project he was. Despite that, the Cubs traded for him and immediately sent him to Myrtle Beach, where he started to show plenty of potential.
He may not have thrown a ton of innings with Pelicans, 27, but those innings came across 13 starts as he averaged around two innings per outing. Record aside which Palencia was 1-2 with a 4.79 ERA, he showed tons of improvement as the season went on, which has the Cubs confident for 2022. His 18BB/38K ratio is expected from a young pitcher as he combined to walk 24 hitters compared to 52 strikeouts this season.
If you want to dig deeper into Palencia's numbers, you can see how much he improved, especially on the command side of things. Across his first four starts, which totaled 12 1/3 innings, Palencia struggled with his command walking 13 of the 18 hitters in that stretch. A big reason for his struggles was his body language on the mound, as his frustrations often offset his success on the mound.
The @Cubs have announced Daniel Palencia the organization's minor league pitcher of the month for September!#MBPelicans pic.twitter.com/HbW8RI0PV4

— Myrtle Beach Pelicans (@Pelicanbaseball) October 7, 2021
Palencia then hit rock bottom in late August, where he walked six batters and uncorked four wild pitches in one outing. This was when the Cubs thought about sending him down to the ACL, but they trusted him to figure things out. After that outing, Palencia turned a corner and was virtually all upside in his three final starts of the season, fanning at least six batters per game and never walking more than two while exhibiting much more composure on the mound. That is what the Cubs wanted to see from him, and in his final start of the season, Palencia allowed just one hit and one walk over five innings, striking out seven and inducing a remarkable 18 whiffs in the process.
Being such a young pitcher, he can fine-tune plenty of things from now until he reaches the show. His long arm action is not ideal for starters, but he has a knack for creating bat missing stuff and a powerful arm to go with that. Palencia also changes things up on hitters by mixing different leg kicks to create deception and throw off a hitter's timing.
From a stuff side of things, no one will argue his upside as his fastball already sits in the 94-96 MPH range with the possibility of more behind it. To compact that fastball, Palencia has a knuckle-curve that not only sits around 84 MPH, but it has a rare vertical break making it look more like a 12-6 bender. Palencia has also shown a change-up and a developing cutter, although neither of those pitches has been consistent quite yet.
His arm strength and the amount of time he has to develop is a match made in heaven for this team, as he is precisely the pitching prospect this organization has been searching for. Although way too early to grade this trade with the A's, the Cubs are in a position to win this deal by a long shot as Palencia could be the piece to win that deal.