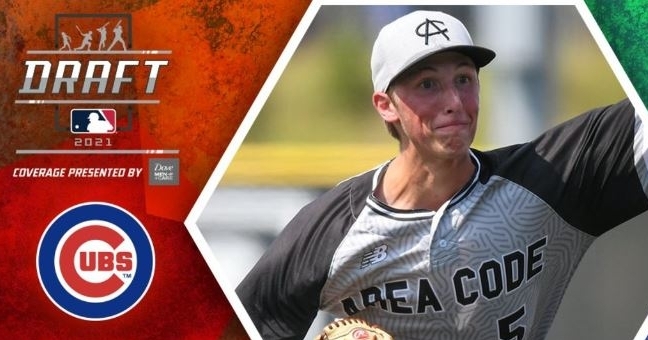 | | |
| --- | --- |
| Cubs Prospect Focus: Drew Gray | |
---
| | | |
| --- | --- | --- |
| Saturday, January 28, 2023, 8:26 AM | | |
Over the last four years, no team has seen their farm system go through a dramatic makeover like the Chicago Cubs. It didn't come easy and came with a lot of tough decisions, but this organization has finally built back up a farm system that they feel is the real deal.
Going back to 2013 and 2014, the Chicago Cubs had miles above the best farm system in all of baseball, leading to them winning the World Series in 2016. However, in the years since, this team has gutted that system by making trades they felt they needed to make to keep winning. The process of that saw their system fall down to 27th and has been a struggle since.
Knowing the state of their franchise, the Cubs have continued to invest in their minor leagues and, in a matter of three years, have taken that system from 27th to a top-five system once again. The difference this time compared to last time is that it is a much deeper system that can be sustainable long-term.
Over the next few weeks leading up to spring training, we will look at who currently sits in the Chicago Cubs top 30 prospect list and what we can expect from them. Keep in mind these were the rankings at the end of the 2022 season, and the new rankings for 2023 have yet to be out.
Once those rankings come out, things will look different as they do, but one thing is clear. This system is loaded with talented players who want to contribute to the Cubs in the coming season. Today we start with the 30th-ranked prospect in the system, left-handed pitcher Drew Gray.
Taken in the third round of the 2021 MLB draft, the left-handed Gray hails from IMG Academy. That is the same school that produced Jackson Ferris, whom the Cubs drafted last year and is also a left-hander. When it comes to Gray, there are a lot of unknowns about him, considering he hasn't pitched much in two years, but the potential is there.
At 6-3 and 190 pounds, Gray has the ideal frame you look for in a starter, but would could fill out his body a little more. Once a guy who was drawing interest as both a hitter and a pitcher, Gray put himself on the map as a pitcher in 2021, where he will remain for the rest of his career.
Primarily a guy averaging between 88-92 with his fastball in high school, Gray started to pop at 95 MPH his senior year, which is a big reason why the Cubs went above and beyond to sign him for 900K. His fastball has a ton of run on it, making it very difficult to square up, but his offspeed pitches continue to set the tone.
The best of those pitches is a 77 MPH curveball that Gray continues to have an excellent feel for. He also features an 83 MPH slider that has continued to improve, and he is in the early stages of developing a change-up to make him a four-pitch guy.
Since being drafted by the Cubs, Gray has seen limited action as he has thrown just four innings before needing Tommy John Surgery. That is a massive setback in terms of his development, but one that isn't going to cost him much more time. However, in those four innings, Gray was impressive and flat-out dominant, which is why you can see his potential.
He allowed just three hits in those four innings and, most importantly, no runs. However, with one walk and nine strikeouts over those four frames, he was dominating hitters in the ACL, and had it not been for the injury would be in full-season ball knocking on the door of AA.
Gray still has a bright future. He's loaded with projection and athleticism, which should help him add more power to his pitches and make the necessary adjustments to improve all aspects of his game. He doesn't have much effort in his delivery but still is learning to keep all his moving parts in sync and won't return to game action until 2023.
Once he returns this season, look for him to head back to the ACL for a while before moving up to Myrtle Beach and potentially South Bend. It would be fun to see him and Ferris paired together at some point this season, as they could be future pieces in the majors.