| | |
| --- | --- |
| Cubs Prospect Focus: Malcom Quintero | |
---
| | | |
| --- | --- | --- |
| Thursday, January 27, 2022, 5:00 PM | | |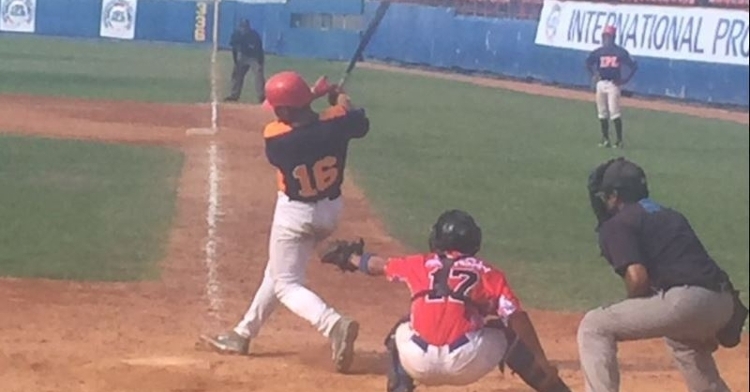 There was a time not all that long ago when the Cubs farm system lacked depth and ranked near the bottom in major league baseball. Since that team, the Cubs have not only soared up the farm system rankings, but have done a great job adding depth across the board in virtually every spot. One of those positions that depth is showing happens to be the catching position where the Cubs appear to be set for years to come.
Let's be clear for a second, Willson Contreras is still the Cubs starting catcher, and from all accounts, it looks like he could remain the starter for several years if an extension is reached. If not, the Cubs are in a great position as several promising catching prospects will be making some noise over the next several years. One of the names that very few have heard of is Malcom Quintero.
No relation to Ronnier Quintero, who was mentioned earlier this week, Malcom is a 21-year-old catching prospect who is starting to come into his own as a player. The native of Petare, Venezuela, Quintero has been in the Cubs system since 2018 and has shown plenty of growth and improvement along the way. In his first season of professional ball, Quintero landed in the DSL playing for the Cubs DSL 1 team at 17 years old.
Appearing in 32 games that summer, Quintero logged 74 at-bats while hitting a .243 across those games. His zero homers and 8 RBIs were a bit of a concern, but his 11 walks to 10 strikeouts showed a firm grasp of the strike zone, which is something you can't teach to young players. Looking to build off his first season, Quintero remained in the DSL for another season and moved to the DSL 2 team in 2019.
Not only did Quintero increase his workload to 40 games, but he logged more than 100 at-bats. The goal for every young player is to improve from one season to the next, and boy did Quintero take significant strides as he hit a .320 across those 40 games. Quintero went the entire summer without hitting a homer for the second straight season, but did manage to drive in 15. He also continued to show a great eye at the plate taking 23 walks and striking out 30 times.
One overlooked area of his game was his above-average speed, as he came away with 10 steals that summer. Quintero was not only one of the faster-rising prospects in the Cubs system, but 2020 was a year where he felt he could make his presence felt. That was until COVID reared its ugly head, causing the entire country to be flipped upside down.
Once players found out there would be no minor league season, they had to figure out what to do with themselves over the next year, and Quintero was no different. After losing that year, many scouts and coaches around the league wondered how some of these players would react and if they would be able to develop at the rate they once did.
For Quintero, a year off or not, he continues to improve as he only got better during the 2021 season. Quintero landed stateside for the first time in his career as he graduated from the DCL and moved on to the ACL. While playing for the ACL Cubs, Quintero was one of several catchers on the roster, meaning he had to split reps with all of them during the season.
Even at that, he still managed to play in 39 games and became the most trusted option of the group by the season's end. Over those 39 games, Quintero logged 99 at-bats where the results only continue to get better. Quintero improved yet again from an average side of things as he managed to hit a career-best .333 this season.
To go with that, Quintero started to tap into the power side of things as he connected for the first two homers of his career while driving in 11 runs and adding four doubles. Quintero also showed the great eye at the plate that earned him so much praise in the DSL, where he took 22 walks to 29 strikeouts.
When you look at the Cubs catching across the system, the consensus would be that Miguel Amaya is hands down the best, with several others starting to make a name for themselves. As things sit right now, Quintero may be the third or fourth rated catcher in the system, but that could change by the end of 2022.
Should he continue to do the things he has done over his first three seasons, it would be challenging to rate him below anyone not named Amaya. Keep in mind that Amaya is recovering from Tommy John surgery, so there could be a chance that Quintero overtakes him for the top catcher in the system. Having so much depth at one position is never bad, and the Cubs certainly have plenty of catching depth to help them for decades to come.