| | |
| --- | --- |
| Cubs Prospect Focus: Parker Chavers | |
---
| | | |
| --- | --- | --- |
| 2022-02-04 13:00:07.0 | | |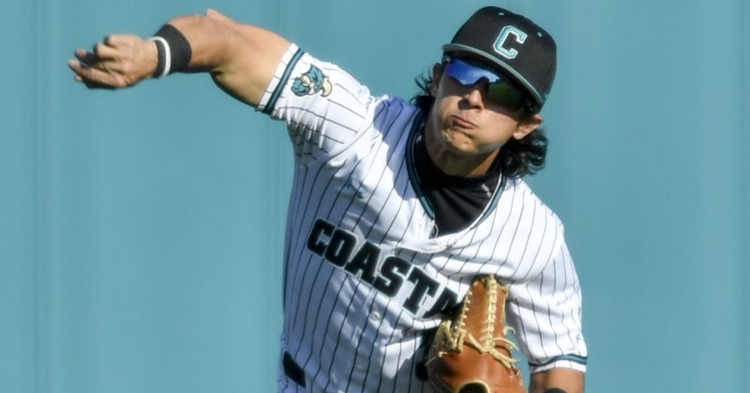 As the 2021 MLB Draft came and went, you saw the Cubs continue to make value picks as they found themselves landing plenty of top talent. Unlike most drafts where the talent level from one round to the next was a drastic drop-off, this was one of those drafts were teams could find MLB starting level talent as far down as the 20th round in this draft.
The Cubs knew what their needs were, and they addressed them early, taking two pitchers in the first three rounds and then adding one of the best prep bats in the entire class. After that, it was about the value and fit with a lot of these players as the Cubs had a lot of needs, but none of them were significant needs.
Unlike the major league roster that lacks overall depth in the outfield, the minor league system has plenty of outfielders, and two of them could be future building blocks for this team. The rest of those names are guys looking to fill roles with this team in any way possible as they try and make a name for themselves in the future.
A surprisingly sneaky pick and perhaps one of my favorites from last season was the Cubs seventh-round pick in outfielder Parker Chavers. The former Coastal Carolina product, Chavers, may not have to go too far this season as he played his college ball on the same field as the Cubs Low A Myrtle Beach team. At 5-11 and just 185 pounds, Chavers is a little bit undersized, but that doesn't mean he can't fill out his frame over the next few years.
No one will argue what Chavers can bring to the team, but it was a bit surprising when the Cubs took him as high as they did. Looking back at his college tenure, Chavers came from a solid program where he put up good numbers. He also played in the Cape Cod league showing plenty of great things during the summer. Chavers has an injury history that many fans are concerned about, but he was one of the better day two picks for this team.
Chavers is a left-handed hitter who generates surprising raw power for his frame. He does that given his quick and compact swing, which allows him to turn on pitches and get on top of pitches some hitters can't. Chavers was once one of those hitters that relied too much on pulling the baseball where he was trying to hit uphill. After making some adjustments, he has started to make more consistent hard contact, and the numbers have greatly improved because of it.
Unlike many college players who leave school early, Chavers spent four years with Coastal Carolina, gaining plenty of experience. Not only that, but he was starting since day one, playing in 60 games as a freshman. He hit .323 that season with five homers and 13 RBIs. Chavers was once again a busy man during his sophomore season, where he played in 57 more games.
From an average side of things, everything was fine as he continued to hit the ball well, finishing with a .316 average. The thing that stood out that season was his dramatic increase in power, where he connected for 15 homers and 54 RBIs. That is the type of production you would expect from power hitters, and Chavers was never viewed as a power-hitting guy.
Not only was the 2020 season a lost season because of COVID, but a lost season altogether for Chavers as he missed the entire season with an injury. Looking to bounce back in a big way last season, Chavers once again dealt with injuries and played in a career-low 47 games. Although he hit a .318 with five homers and 33 RBIs, the injury history over his final two seasons was a bit of a red flag, but not enough to turn away the Cubs.
Once he was drafted, it was only a matter of time until the Cubs placed him in their system so they could find out the type of player he is.
Unfortunately for them, it took nearly two months for Chavers to see action in a game before landing with the ACL Cubs to finish the year. While in Mesa, Chavers struggled to see the field logging 17 at-bats over five games and hitting just a .059 with one RBI during that time. That was a brutal five games, but it is a small sample size, so don't take too much away from that.
2022 will be a big year for him as he is one of those prospects that I see starting in Myrtle Beach and finishing in South Bend. Chavers is an all-around player who provides you with excellent bat-to-ball skills, which this organization has lacked for years. Along with the hitting, comes his defense, where he is graded as a plus-defender already. Chavers also has good speed and could be a 20-25 steals type of player if the consistent hitting continues to get him on base.