| | |
| --- | --- |
| Cubs Prospect Focus: Rafael Morel | |
---
| | | |
| --- | --- | --- |
| Thursday, February 3, 2022, 9:00 AM | | |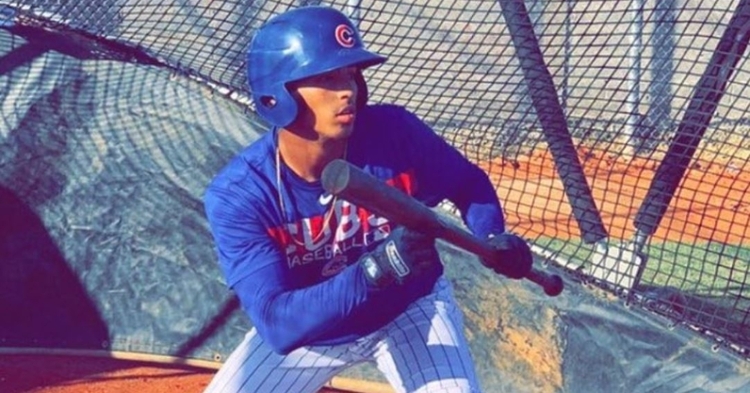 Being a Chicago Cubs fan is more than just a fan. It is a lifestyle. When you talk about loyal sports fans, Cubs fans better be on the top of that list as they waited more than 100 years between championships. No other sports franchise has ever gone through something like that, which may never happen again.
Players who have come and gone through the organization constantly rave about it and everything they experience. From the fans, to the history and the atmosphere, to just being a part of what most call a baseball family, there is nothing better. Family is the keyword in that sentence as the Cubs organization has been a family reunion of sorts for a pair of brothers.
Those brothers are not alone as Christopher and Rafael Morel makes two international families in the organization. Most recently, the Cubs signed Alexis Hernandez as an international free agent as he will join his brother Christian who was signed last season. Today we will focus on Rafael Morel, who might be on the verge of unlocking his true potential.
When his older brother Christopher was signed for 800Kin 2015, Rafael patiently waited his turn as he not only joined the Cubs in 2018, but signed for 850K. Rafael is a little bit smaller than his brother, but don't let that fool you, as these two players have some of the best overall tools in the system. One year after signing with the Cubs, Rafael put those tools to good use as he burst onto the scene in 2019.
As part of the Dominican Rookie league that year, Morel was a near everyday player who logged a team-high 60 games. Playing in that many games is one thing, but it doesn't matter what you do if you can't produce at that level. He produced, hitting a .283 with four homers and 32 RBIs, but he showcased terrific plate discipline for a young prospect taking 26BB/38K. One aspect of his game that wasn't as well known was his speed, where he swiped 23 bases in 28 tries that season.
Things went about as good as Morel could have imagined that summer, so he landed at No. 29 on the organization's top prospect list for the 2020 season. Clearly, there was a lot of hype surrounding him, but some of that hype went away in 2020 when he was unable to take the field due to COVID. Add in an offseason trade that saw the Cubs land several high-quality prospects, and Morel was bumped from the top 30 rankings as he now had something to prove in 2021.
Wanting to develop a little further before testing him in full-season ball, the Cubs sent Morel stateside for the first time last season, where he anchored with the ACL Cubs. Things didn't go as smoothly this time around compared to his first season, but the Cubs are not overly worried yet. In 39 games, Morel struggled, hitting just a .203 but a .245 over his last 17 games. He added three homers to go with 23 RBIs while only stealing six bases as the speed factor was not as big this year.
Morel does a great job managing the strike zone for a player his age, but he has a very smooth and sound right-handed swing that allows him to make consistent contact. Even if the average doesn't always show that Morel usually gets the bat on the ball, even if it goes right at people. He has demonstrated the ability to turn on inside pitches to get them in the air, and when that happens, he displays a bit more power than most thought he would have.
He doesn't have much power yet, but Morel has the making to produce plenty of raw power, which will translate when he has more in-game experience. The speed factor in his game is often overlooked, and that shouldn't be the case anymore. He is not only fast but also a base-stealing threat when he touches first, giving the Cubs an added element they haven't had in a long time.
As an amateur player, most scouts have been undecided about what his future holds in terms of a position. He is listed as a shortstop, but given the talent at that position, he could make the transition to center field, which shouldn't be an issue when you look at his speed. He has a strong enough arm to stick at short and great athleticism, but the Cubs could mold him into a utility player, making him even more valuable. Morel is what you call a ballplayer and is someone who can play any position on the diamond if given a chance.