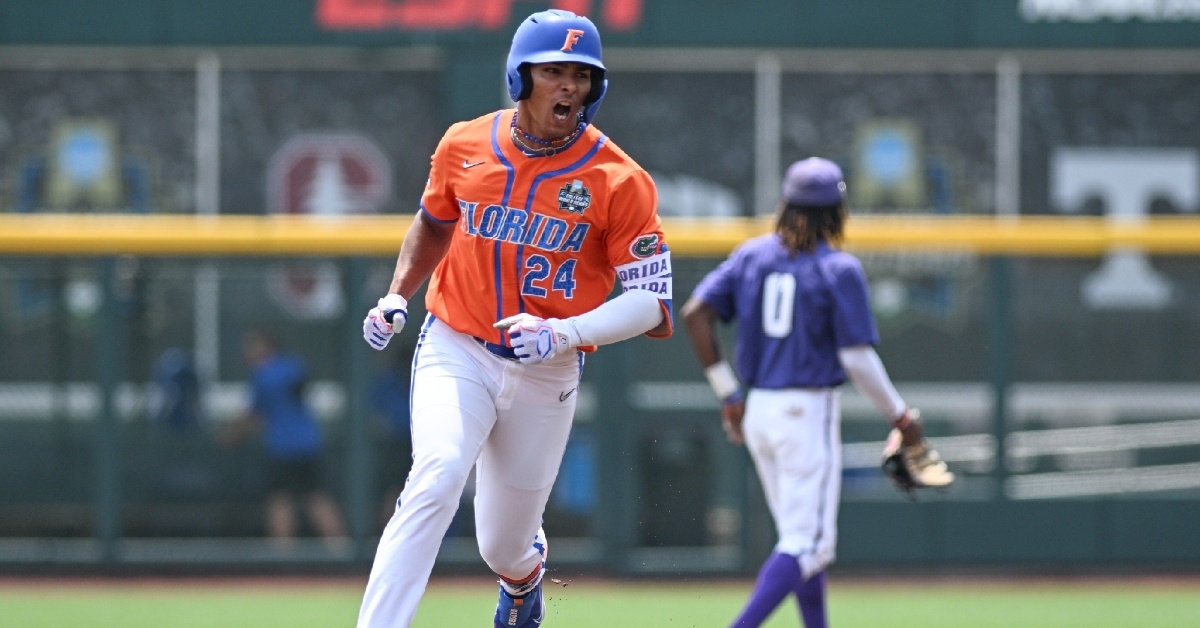 | | |
| --- | --- |
| Cubs Prospect Profile: Josh Rivera | |
---
When we take the time and look back at the past decade of Cubs baseball, you could make the case that the 2023 draft was the draft that turned their farm system into a ton of future stars. Whether it be more pitchers ready to contribute sooner rather than later or an influx of professional-ready bats, Jed Hoyer did his homework and hit plenty of homers during the 20-round draft process.
Most of what Hoyer did this past season went unnoticed, but what he did in last year's draft will not go unnoticed. The amount of talent the Cubs acquired not only helped their organization instantly but has the potential to be impact players either with the Cubs organization or a different organization, depending on if they are traded.
Third-round pick Josh Rivera is one of the many players taken in this year's draft capable of making an impact, and Hoyer made sure the Cubs took him when available. Rivera could have been a top-five-round pick as a Florida high school infielder in 2019 if not for his commitment to Florida, but he was still the highest-rated recruit in what was a loaded Florida recruiting class that fall.
Once he arrived on campus, the pressure seemed too big for Rivera as he couldn't get the bat going for three years, including his time in the Cape Cod League. Then came the 2023 season, where Rivera broke out with 19 homers and earned All-America honors this spring. The Cubs signed him for $725,000 in the third round and almost immediately dispatched him to High-A.
A big reason for his incredible display this past season was a more patient approach, which led to the ball being hit much harder than at any point in his career. You continued to see that patient approach once the Cubs drafted him, as he played in 28 games across both the ACL Cubs and South Bend Cubs. While the .262 average isn't much to get overly excited about, Rivera hit .250 in his 25 games with South Bend. That alone is impressive, as most rookies don't make it past the complex league, let alone bypass a level altogether.
Along with that average came the power numbers he displayed at Florida as Rivera finished the 2023 summer with three homers and 16 RBIs. That includes two homers with South Bend and 12 RBIs, and Lance Rymel put him in the middle of the lineup from day one and let him take his bumps along the way.
The offensive numbers are very good for such a small sample size, but for Rivera to continue the trajectory he is on, he will have to get more patience at the plate, as his overall pitch recognition wasn't the best this season. Still, he has a quick right-handed swing with more power than most middle infielders, and his pop plays to all fields. Pitchers found that out the hard way early and often as Rivera punished fastballs all summer and did an excellent job of battling against the soft-breaking stuff.
A shortstop by trait, Rivera is one of those players who isn't afraid to move around, as the Cubs may try him a lot more at second and third next season. Rivera has average speed, and his instincts help him play faster than that on the bases and in the field. Rivera played some shortstop this summer and did an outstanding job getting to the balls he should get to.
However, his limited range showed late in the season, which is why South Bend tried him at second late in the season and will once again be using him at second and third next season. With his solid arm strength and 20-homer potential, he'd profile well at second or third base if needed. If that is the player Rivera is projecting to be, the Cubs would gladly take it, as their overall production from the hot corner in recent years has been minimal at best.