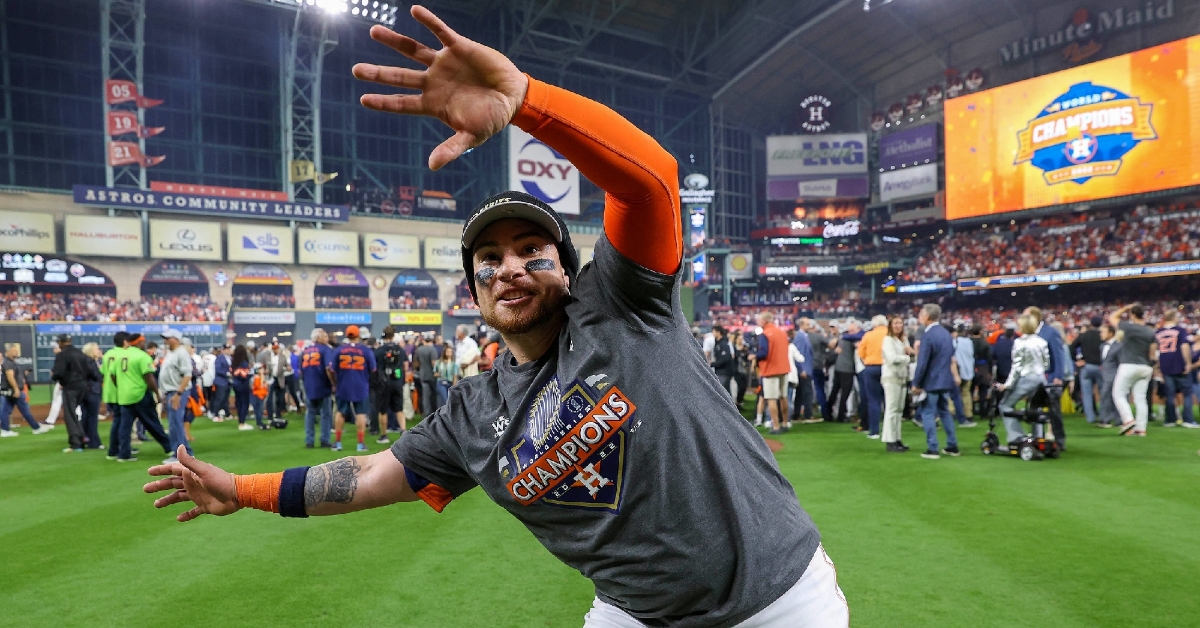 | | |
| --- | --- |
| Cubs reportedly have discussed two free agent catchers | |
---
| | | |
| --- | --- | --- |
| Thursday, November 17, 2022, 9:04 AM | | |
Now that Willson Contreras is officially a free agent after declining his qualifying offer, it is a safe bet to say he won't return next season. That means should the season start today; the Cubs would have Yan Gomes as their starting catcher with PJ Higgins or someone else as a backup.
Gomes is okay to have around the team due to his work ethic with young pitchers, pitch-framing skills, and overall game-calling, but at this stage in his career, he is not an everyday catcher. The Cubs don't expect him to be, but they are content with giving him plenty of starts next season as long as they can find someone to pair him with.
Higgins showed promise at times last year but fell off after the all-star break. Although mainly a catcher in the minors, Higgins may be better suited as a backup first baseman this year, as the Cubs will need help over there. If Gomes is the only option right now, expect the Cubs to look at the catcher market as they gauge how badly they need one.
According to reports, not only are the Cubs looking, but they have already contacted some of the catcher free agents to discuss the 2023 season with them. Christian Vazquez continues to be a name thrown around, but so has prospect, Miguel Amaya if he is healthy enough to go once the season starts.
While Vazquez may be the most sought-after free agent outside of Contreras, there is another free agent catcher the Cubs are very familiar with and seem interested in. That would be former Milwaukee Brewer catcher Omar Narvaez who has had several monster games against the Cubs over the years.
Not only have the Cubs contacted both of them, but they are strongly considering both to handle the catching duties with Gomes. I like the idea of Narvaez more than Vazquez, as he is younger and hits from the left side, which the Cubs lacked a season ago.
Narvaez is an extreme wild card, but one that is undoubtedly worth taking as he was once viewed as an offensive first catcher, and for a good reason. Before arriving in Milwaukee, Narvaez was a plus offensive catcher, but could have been a better defensive catcher. Once he got to the Brewers, that all changed as he made significant strides behind the dish to improve that aspect of his game.
Another thing you have to look at when discussing Narvaez is the left-handed stroke. As expected, Narvaez has crushed righties most of his career, but has struggled against lefties. Gomes, on the other hand, handles lefties well, but struggles with righties. That right there would set up a nice righty-lefty platoon depending on matchups, but would you spend a ton of money on a part-time catcher?
Even so, there are more right-handed pitchers in the game than lefties, so either way, Narvaez would be getting plenty of at-bats and would most likely be considered the No. 1 guy. Narvaez is regarded as the 45th-best free agent this offseason and is expected to land between 15-17 million across two seasons.
Not bad for a guy who will hit in the .260s with around 20 homers and 50 RBIs. Vazquez is the better play if you want an all-around catcher. However, if you want to add someone to give you similar offensive production to Contreras, then Narvaez is your guy.
With the Cubs having several needs they would like to fill this offseason and plenty of money to spend, it will be interesting to see what approach they take and how serious they are about addressing the catcher position. Regardless, this is another position to watch all offseason as, theoretically, the Cubs could have upwards of six or seven new starters this season.