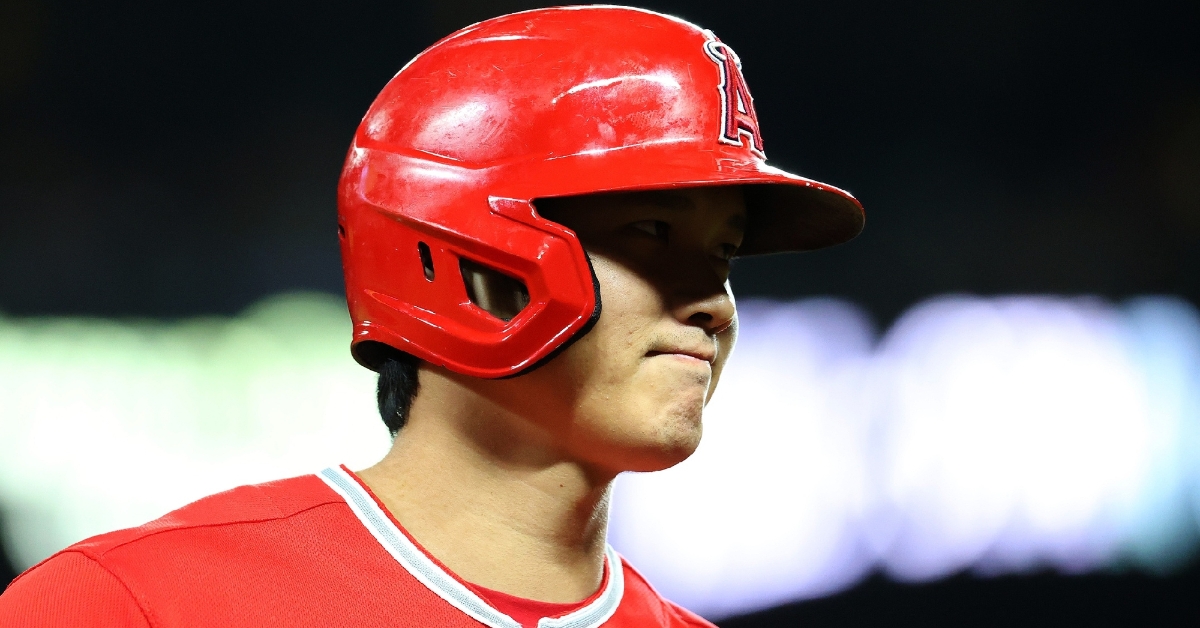 | | |
| --- | --- |
| CubsHQ Mailbag: Ohtani, Babe Ruth, Aaron Judge, more | |
---
| | | |
| --- | --- | --- |
| Wednesday, December 29, 2021, 10:11 AM | | |
As the offseason rolls along, the MLB still currently sits in a work stoppage. But, fans and writers alike, still want to talk about our National Pastime. So, we at CubsHQ decided to field and answer some of our fans' questions about the Cubs and baseball in general amid this lockout.
Q: If the Angels had to drop either Shohei's pitching or outfield duties what would it be?
Shohei Ohtani is one of the league's most interesting players. Not only is he one of the league's best hitters, he is also one of the league's best pitchers. Our question here asks whether the Angels would give up his pitching or his defense if they had to — and the answer is definitely his outfield as he could still pitch and hit as a designated hitter. But if you made them choose between his hitting and his pitching, I think the Angels would prefer to keep his hitting — he is coming off of an impressive 46 homer season.
Q: Do you think Babe Ruth would hit over .200 in today's MLB?
This is an interesting question because the game has changed so much since when Babe Ruth was hitting 50 home runs a year. However, I believe what makes a player a Hall of Fame (and Babe Ruth was in the Hall of Fame's Introductory class) is that their talent can transcend generations. The game is much different now: the bats are lighter, the ball is lighter and harder, the mound is higher now and pitchers are much faster and move more. I think with all of those variables changed — (Ruth would have a lighter bat and be hitting a lighter, harder ball) — Ruth would still be a good hitter in today's MLB.
Q: If Aaron Judge was on the juice would he hit 85 HR a year?
As far as we know, no players in the MLB are juicing (on steroids). But if there were, Aaron Judge is one of the first players that come to mind as a player who would dominate. Giancarlo Stanton, his teammate, also comes to mind. Especially with the juiced balls, I could see Judge — if he stayed healthy — gunning for Barry Bonds' record and hitting 75 or more homers. However, with as gifted a hitter as Barry Bonds was, if he didn't do it, maybe nobody can?
Q: What are your thoughts on the future of the Cubs?
Here's our first Cubs question on the list and it is a very interesting one. The Cubs had begun to hit a bit of a stalemate as an organization. The core of players stopped improving, the ownership decided not to pull the trigger and spend money, new manager and new President of Baseball Ops all pointed the fact that the Cubs were approaching starting over. They did so in a big way at the trade deadline, sending away over 10 players — including World Series Champions Kris Bryant, Javier Baez, and Anthony Rizzo.
The start over has included stocking up additional 10-plus prospects to add to a growing minor league system. Plus, the Cubs have finally begun to spend some money in free agency — including signing Marcus Stroman to a three-year deal. With more money to spend and some nice finds late in the 2021 season, the future appears to be bright for the Cubs. Will they be great in 2022? Probably not. But they are closer to being great now than they were last July.
Q: Where do you think some of the top starters still available are going to sign? Like Kershaw and Rodon?
Unfortunately, we are going to have to wait and see until after the lockout to get the answer to this question. With Robbie Ray, Kevin Gausman, Marcus Stroman, Noah Syndergaard, Max Scherzer, Justin Verlander, and more have already signed, you mentioned two key starters still on the market: Clayton Kershaw and Carlos Rodon. The Los Angeles Dodgers and Chicago White Sox are still very much in the market for starting pitching as well as the Cubs, Cardinals, Yankees, Mets, Red Sox, Mariners, and more.
I think the most probable solution is that these players return to their former teams, but there will be a collection of teams vying for starters as soon as the lockout ends.