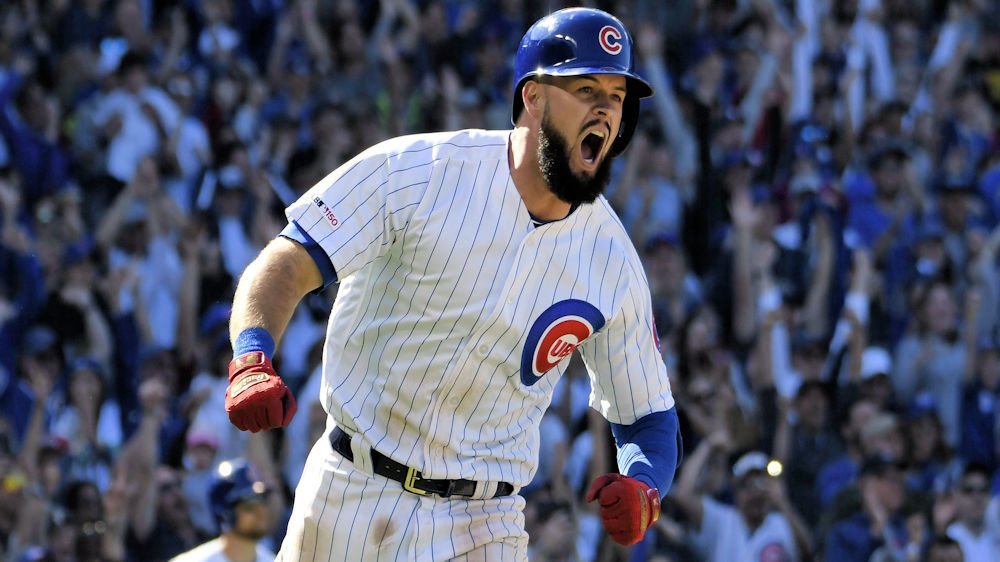 | | |
| --- | --- |
| Cubs News: David Bote's patience finally pays off | |
---
| | | |
| --- | --- | --- |
| Sunday, March 28, 2021, 6:44 PM | | |
While most of the 2020 roster for the Cubs has a clear starter, the one position that has seen a position battle has been second base. A position once manned by Hall of Famers Ryne Sandberg is now a position that David Ross is hoping a player takes the job and force Ross' hand — similar to what Ian Happ did with center field in 2020.
As opening day rapidly approaches, let's analyze who will play second base to start the season.
Many expected — myself included — Nico Hoerner to be the choice for starting second basemen come opening day because he is arguably the most talented and certainly has the most potential. Despite essentially skipping the minor leagues, Hoerner has displayed a level of maturity during his time in the majors and shown an ability to defend at the highest level — being named as a National League gold glove finalist in 2020.
However, the Cubs announced that Hoerner will be optioned by the Cubs to their alternate training site to begin the year.
This is likely a move by the Cubs in order to manipulate Hoerner's service time — similar to the way they did with Kris Bryant. While some might argue that the Cubs are giving Hoerner a chance at consistent at-bats at a minor league level, the minor league season has been delayed at least a month and Hoerner would only be getting at-bats against members of the Cubs organization at the alternate site in South Bend.
Considering Hoerner needs to be in the minors for just 36 days and the Cubs gain an extra year of control of him — the move seems to be made based on service time. Especially when you consider Hoerner has displayed an excellent approach in Spring Training, started 7-for-8 at the plate, and still sporting an OPS north of 1.000.
But with Hoerner out of the picture — for now — Ross will lean on a combination of David Bote and Eric Sogard to handle the second base duties for the beginning of 2021.
Bote presents a solid depth piece for Ross, as he has displayed solid defensive versatility at third base, shortstop, and second base with even some trips in the outfield. Traditionally, Bote has been a platoon player or pinch hitter who specializes hitting against lefties. However, when Kris Bryant has been forced to miss time due to injury, Bote has filled in admirably and provided some epic memories for Cubs fans.
From the right side of the plate, Bote certainly has some pop. In fact, it was Bote who led the entire Cubs team in RBIs last season. And Bote followed that up with a strong Spring in 2021, and a .317/.378/.659 to show for it.
Bote's reward? The starting job at second base.
"It's a little less about Nico and more about David Bote," said Cubs manager David Ross on Saturday.
Ross quickly added that Bote has worked for this opportunity.
"It's David Bote's turn," he said. I think David had been hearing the message a long time that it's someone else's turn. So now David gets an opportunity."
Behind Bote will sit veteran Eric Sogard.
Sogard is a left-handed bat who is hitting a phenomenal .400 in Spring Training. While he arrived late to camp and spiced up the second base battle, the Cubs have always liked his contact-oriented skill set.
Sogard has spent his 11-year career on four teams, and now brings his career .246 average and leadership over to the Northside — and he will back up David Bote and likely start every once in a while against the tough righties.
The second base battle had lingered for much of Spring Training. Whether or not service time motivated decisions are the reason or not, David Bote has won the job over Nico Hoerner and will see his name at second base in the opening day lineup next week.