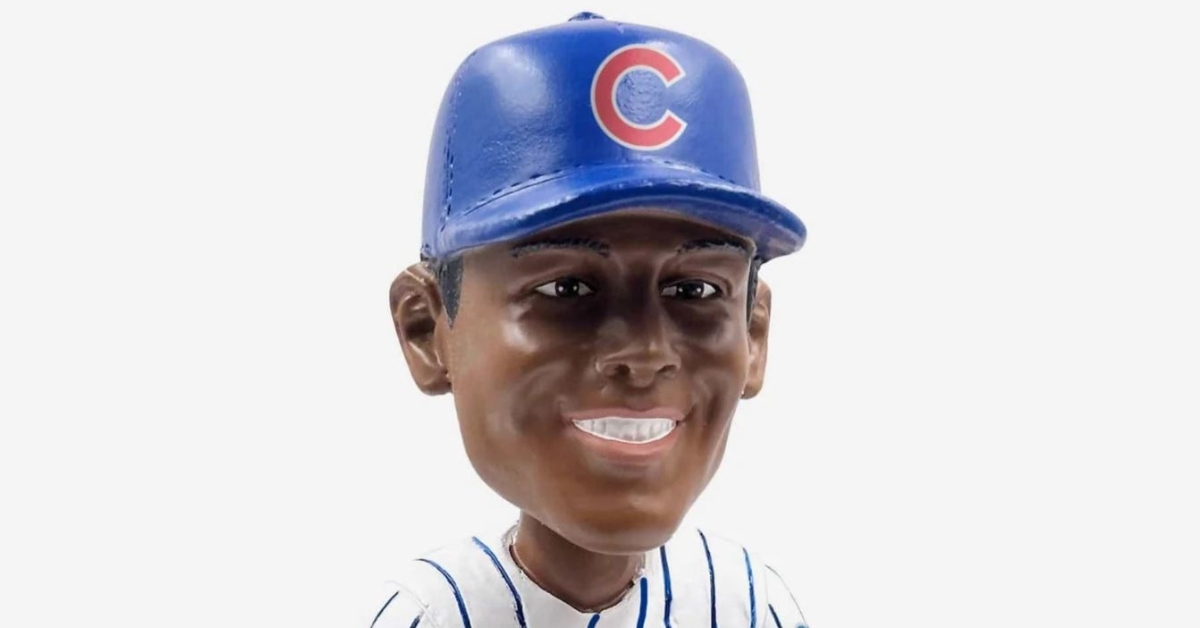 | | |
| --- | --- |
| FIRST LOOK: Ernie Banks Chicago Cubs Let's Play 2 Bobblehead | |
---
Few players have had as large of a lasting impact and love for the game of baseball as Ernie Banks did. FOCO has recently released an exclusive tribute to the legendary Chicago Cubs icon Ernie Banks. This limited-edition bobblehead, titled the " Ernie Banks Chicago Cubs Let's Play Two Bobblehead," commemorates the enduring legacy of Banks and his unwavering passion for the game.
Ernie Banks, fondly remembered as "Mr. Cub," left an indelible mark on the sport and the Chicago Cubs franchise. His dedication, positivity, and love for the game resonated not only with fellow players but also with fans worldwide. The "Let's Play 2" mantra, a phrase famously associated with Banks, encapsulates his relentless enthusiasm and optimism towards the sport he cherished.
The Ernie Banks Chicago Cubs Let's Play Two Bobblehead stands tall at 8 inches and captures the essence of Ernie Banks in his classic Cubs uniform, positioned in a kneeling pose atop a field themed base. Banks is of course depicted with his signature smile and has his name displayed in front. Each detail, from the intricately designed jersey to the meticulously painted facial features, pays homage to Banks' impactful career and infectious enthusiasm for baseball.
What makes this release even more enticing for collectors is its exclusivity. Limited to a mere 123 units worldwide, this bobblehead is a rare gem for Cubs fans and memorabilia aficionados. The scarcity of this collectible elevates its allure, prompting a rush among enthusiasts to secure one for their cherished collections. Priced at $80, the combination of its limited quantity and meticulous craftsmanship ensures that each bobblehead holds a unique and significant place in the hearts of fans and collectors.
FOCO's decision to immortalize Banks in the form of this intricately designed bobblehead signifies the enduring impact and reverence he holds in the hearts of baseball enthusiasts. Whether displayed proudly in a collection or cherished as a reminder of Banks' unparalleled passion for the game, this bobblehead stands as a timeless tribute to an icon whose legacy continues to inspire generations of baseball lovers.