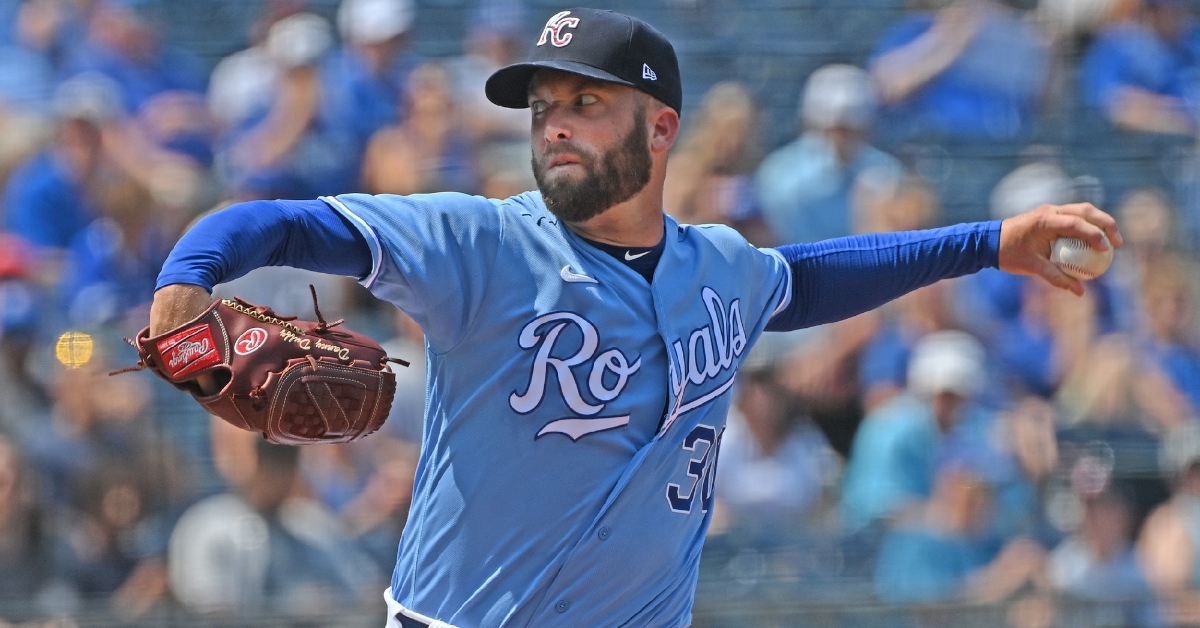 | | |
| --- | --- |
| Former Royals pitcher could be solid option for Cubs | |
---
| | | |
| --- | --- | --- |
| Tuesday, December 7, 2021, 9:15 AM | | |
It took a little longer than some would have liked, but the Cubs finally made a big free-agent splash by signing Marcus Stroman to a three-year 71 million dollar contract. The Cubs are very fortunate to get a deal done as the CBA expired five hours after that pickup, and now the MLB is in lockout mode.
This is the first work stoppage in 26 years, and there is a lot to unfold over the next few weeks or months. For all we know, this lockout could end at any time, but many feel this will carry into the new year with February as the earliest possible resolution. Not only will that bring up the potential of a shortened spring training, if a spring training at all, but it will also hamper the remaining free agents on the market as they are not allowed to engage in any talks during this time.
You could have a similar situation to 2019 where so many big-name free agents signed late in the free-agent period, with most of them having sub-par seasons because of it. Now that the Cubs have Stroman, many feel this may be their lone big move as the team is still searching for their identity. While I still think this team has more moves left in them, you might not say a significant signing as the Cubs have other areas to address.
Lockout or not, the Cubs are planning for what happens next, and they are still going to pursue the starting pitching market actively. Yes, most of the big-name arms are off the board, but there are a few short-term options that would look good in a Cubs uniform anchoring down the back end of the rotation. One of those names is former Kansas City Royals pitcher Danny Duffy who the Cubs appear to be zoning in on post-lockout.
With the lockout in place, it could be a while until the Cubs land any more pieces, although minor league pickups are free game. That won't stop the rumors from coming in, and another one is hitting the store. Sahadev Sharma from the athletic has reported that the Cubs will look at short-term pitching options to help their rotation and that Duffy could be one of those post-lockout names to watch.
One of the most significant needs for this team was to address some power pitching in the offseason. Stroman was a step in the right direction, but he still maxed out around 95. The Cubs would love to find someone who can touch 97 MPH plus, but there aren't many guys like that remaining outside Carlos Rodon and Yusei Kikuchi. Both are left-handers and would be viable options, but Rodon has an injury history while Kikuchi hasn't done much since arriving stateside.
If the Cubs have power pitching in mind, they may have to explore the trade route, and I am not sure that is what this team wants to do. Instead, look for the Cubs to go after veteran guys who can fill short-term needs, which is where Duffy comes into play.
The soon-to-be 33-year-old lefty is coming off a great season in which he went 4-3 with a 2.51 ERA across 12 starts. Add in his 22 walks and 65 strikeouts, and Duffy was off to an incredible season as he was pitching the best he ever has. Despite being with the Royals his entire career going back to 2011, Duffy has been not only a workhorse, but someone, the Royals, could count on to give them quality outings every five days.
He has a 68-68 record thus far to go with a 3.95 ERA, 432 walks, and 1048 strikeouts. Those numbers are not ace material numbers, but perfect numbers for a back of the rotation arm, which would immensely help the Cubs rotation. Duffy isn't going to blow you away as he tends to sit in the 91-93 MPH range, but his change-up and breaking ball hurt hitters, and that alone is huge for the Cubs.
Unlike many pitchers on the market, Duffy isn't going to cost a lot and won't be looking for long-term security. That plays right into the Cubs hands
for what they may be looking for following the lockout. Duffy checks all the boxes for an intelligent, low-risk signing who was on the verge of a tremendous 2021 season, one in which his fastball ticked up to 94.
Then, the injury history that Duffy has endured came back into play, and that right there is where the significant hang-up could be. Duffy was acquired from the Royals by the Dodgers at the trade deadline, but it was revealed shortly after that he wouldn't pitch for them after suffering a setback from his flexor tendon injury.
Here is where things get messy. Dodgers President Andrew Friedman said that it is possible Duffy would need a second Tommy John surgery if he wanted to pitch again, but that hasn't been determined at this point. Given his age, Duffy wanted to sort things out in terms of what is best for his career, and now retirement could be on the table if he needs that surgery.
However, should Duffy elect to have the surgery and pitch one more time, he could ultimately land a one-year deal with a player or team option next year to give him that security he needs. A lot of people feel the surgery needs to happen. Otherwise, he will pitch all of 2022 under the microscope that he could be shut down at any moment. If the Cubs are indeed interested in him should he check all the boxes, it better come with some incentives if he is shut down again.