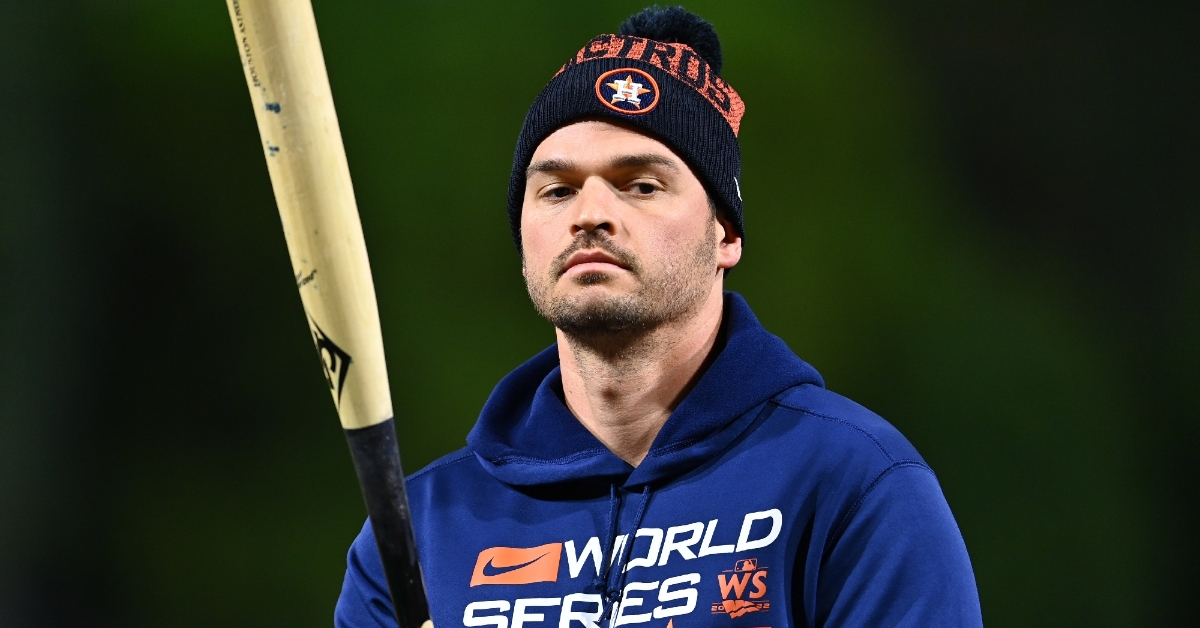 | | |
| --- | --- |
| Four free agents that can help Cubs win | |
---
| | | |
| --- | --- | --- |
| Thursday, December 15, 2022, 1:00 PM | | |
When the Chicago Cubs entered the 2022 MLB offseason, they had big plans in mind on how to improve this team. After Tom Ricketts gave Jed Hoyer the green light to spend big, fans got excited as the Cubs opened up the free-agent period with Cody Bellinger and Jameson Taillon. That was supposed to be just the beginning, as the Cubs were linked to several big names.
However, in the days since, things have gone quiet on the Cubs end to the point where they have lost out on virtually every target player they wanted. Whether that is because they don't want to commit to long deals or are unwilling to pay the outrageous prices is another question, but the fans are getting upset with this team's approach.
You could argue that unless the Cubs land Dansby Swanson or Carlos Rodon, this offseason would go down as an utter failure. Perhaps you are right, but would you want to pay Trea Turner, Xander Bogaerts, or Carlos Correa that kind of money in their 40s? It just doesn't make sense financially in the long run, and the Cubs are starting to realize that now.
By having these players sign elsewhere, the Cubs continue to look for answers on how to improve this team, as there are plenty of holes to fill. However, by missing out on these guys, the Cubs still have plenty of money to work with and could add four or five players for the cost of one. Is this team done spending? Not in the slightest, but I don't expect any of the big names to land in Chicago this year.
With that being said, there are plenty of talented Tier 2 free agents that the Cubs could sign to short-term deals that will not only help the team win this year, but also next year and beyond.
Trey Mancini
Most notably, Trey Mancini at first base, who we talked about before, and the possibility of landing Jean Segura to play second while keeping Nico Hoerner at third. That would solve two problems, but the Cubs have more than two problems.
This team also needs a catcher, as Yan Gomes is their opening-day catcher right now. Trading for Sean Murphy seemed like a logical move for the Cubs, but he is now a Brave, so off to plan B.
Gary Sanchez
Plan B could be signing Gary Sanchez to a team-friendly multi-year deal, as he could pair nicely with Gomes.
Unlike Gomes, who is nearing the end of his career, Sanchez has a lot of baseball left and was once a top prospect in the Yankees system. Upon his arrival, Sanchez set several rookie records and was on the verge of stardom. That was until he became a strikeout king, and his career has suffered because of it. Still, there is plenty of value to bring him aboard, as he will give you 20-plus homers a season to add some pop.
Another position the Cubs could look to address is at 3B, where Patrick Wisdom has spent the last two seasons. No disrespect to Wisdom. He is not the answer, as his strikeout numbers are terrible. He is still a nice guy to have around as he brings plenty of power, but that is his ceiling, and the Cubs saw that ceiling.
Justin Turner
A surprising name still available at the hot corner is Justin Turner. Like a bottle of fine wine, Turner has gotten better with age and is the definition of a late bloomer. He gives you above-average defense, and he was always one of the harder guys to strike out in this league and would hit near .300.
Turner also had some pop in that bat, although not as much as others, but he was a piece the Dodgers knew they needed. Not the player he once was, Turner is still better than anyone the Cubs have over there, and his approach at the plate is what this offense needs.
When the Cubs added Franmil Reyes via the waiver wire last season, many people felt that signing would carry over to this season, where he would be the team's DH. However, the Cubs didn't feel like he did enough last year and thus cut ties with him in November. Considering the NL has a DH now, the Cubs have options with Matt Mervis, Christopher Morel, and Nick Madrigal as possible fits.
JD Martinez
However, why not get a proven DH that can offer you great power? That could be JD Martinez, whose time with Boston has ended. Going back to the 2017-2020 seasons, Martinez was one of the best, if not the best, power-hitting OF in the game. Not only would he hit close to .300, but he was averaging 37 homers and 118 RBIs a season.
Those are numbers this current Cubs lineup would dream of having, and it could be a sneaky good pickup for the Cubs. In any sense, this team needs to improve its roster, but they don't need to overspend to do it.