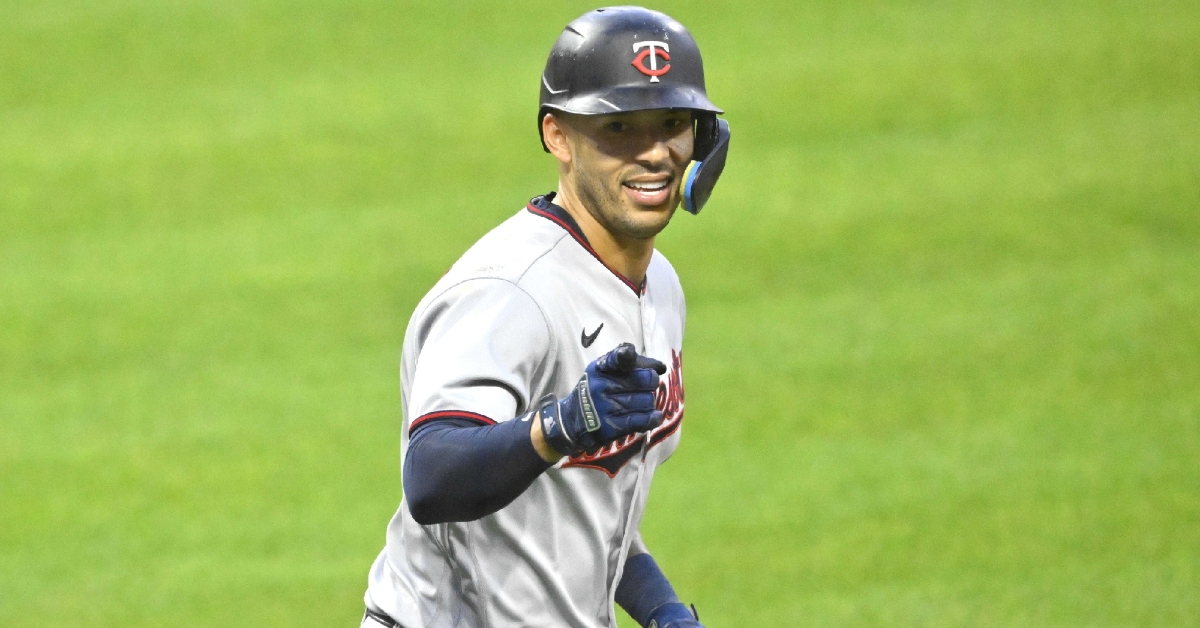 | | |
| --- | --- |
| Free Agent Targets: Holiday Wish List for Cubs | |
---
| | | |
| --- | --- | --- |
| Sunday, December 11, 2022, 9:00 AM | | |
Now that the Winter Meetings are officially over for the year, it is time for the baseball offseason to resume. It's hard to believe that pitchers and catchers will report to camp in roughly two months, with Spring Training games starting shortly after.
Until then, teams need to create a roster they feel will compete. That roster is a long way from being complete when it comes to the Cubs, as this team still has plenty of holes to address. We saw Jed Hoyer and Carter Hawkins come up with two signings during the winter meetings when they added Cody Bellinger and Jameson Taillon to the team.
However, this team was rumored to be in on several other players, and nothing has happened until now. That doesn't necessarily mean something will happen, but until it does, there are many things that the Cubs still need to address. I have put together what I like to call a Christmas list of what this team would like to accomplish before the start of spring training.
As expected, that list starts and ends with a shortstop, as Dansby Swanson and Carlos Correa are still available. Looking at what Trea Turner and Xander Bogaerts signed for, neither one of these guys will come cheap, but Swanson may be the better play, especially when looking at financials.
Adding shortstop would allow the Cubs to move Nico Hoerner to second base and give them a great middle of the infield. Should the Cubs not reach a deal with a new shortstop, they go the second base route where Jean Segura is available and would make a nice upgrade.
Another question that this team needs to address is the catcher position, as Willson Contreras has signed with the Cardinals. They still have Yan Gomes on the roster, who can be the top catcher, but the Cubs want more than that. Christian Vazquez is available on the free agent market, but you also have Sean Murphy and potentially Danny Jansen available for trades.
At one point, you heard the Cubs were interested in adding a first baseman with Jose Abreu as his top target. Now that he has signed elsewhere, you are not hearing that same chatter as they look to give Matt Mervis a big chance this spring. Trey Mancini could be an option at first if the Cubs are still looking for first base help.
Along with adding a shortstop, the Cubs made it clear that they were looking to add to their starting rotation and did so immediately by adding Taillon to the mix. Not ace by any stretch of the imagination, Taillon is a very reliable middle-of-the-rotation arm and could benefit from pitching at Wrigley Field.
Apart from him, you have Marcus Stroman, Kyle Hendricks, Justin Steele, and Hayden Wesneski, as the Cubs have a rotation built on middle of the rotation arms. If the Cubs have any plans of competing for a World Series title in the near future, they need to find an ace to anchor this staff.
When you look at the Cubs minor League system, they have plenty of future options that could take on the ace role, but those guys are years away from making a huge impact, so the Cubs need to look elsewhere for the time being. Sure, there are plenty of starting pitching options, but after Jacob DeGrom and Justin Verlander came off the board, things have become slim picking when it comes to finding an ace.
Carlos Rodon makes a ton of sense for this team for various reasons. He is a hard-throwing lefty, and he has proven he has what it takes to be an ace. Adding him to this rotation makes them instantly better, which is all you can ask for. Even with his injury history, the price for Rodon will be steep as he is now the prized arm.
Other pitching options include Chris Bassit and Kodai Senga (reportedly just signed with Mets), as both have the potential to be X-factors in any rotation. Senga is expected to be posted in the coming days after putting together a very successful Japanese career. Now looking to latch on to someone, Senga is a middle-of-the-rotation starter who could emerge as a No. 2 on anyone staff.
Bassitt is coming off a career year with the Mets and one that you could compare Kevin Gausman to when he put together a great season with the Giants before latching on with Toronto. These are all names for the Cubs to consider as they get set for the holidays.