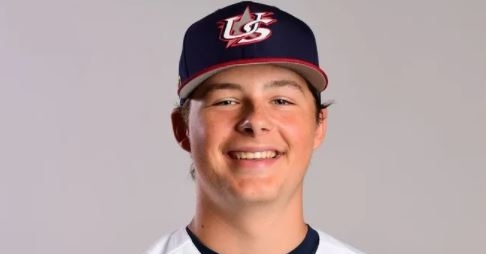 | | |
| --- | --- |
| Getting to know Cubs draft picks: Ziehl, Banks, Rodriguez, Scalzo, Murray | |
---
| | | |
| --- | --- | --- |
| Saturday, July 17, 2021, 6:00 PM | | |
The first two days of the MLB draft saw the Cubs not only focus heavily on college-level players, but tons of left-handed pitching help, as that is a weakness in the system. As the teams shifted their focus to the final day of the 2021 MLB Draft, the Cubs continued to do their homework in hopes of finding more diamonds in the rough.
One of the most significant issues when drafting players in these rounds is they have a chance to either honor their college commitment or return to school. Baseball is the only sport that allows this to happen, as often players do improve their draft stock by returning to school. Hopefully, some of these players stick around with the Cubs instead of going a different way and risking the Cubs losing them altogether.
Round 11: Gage Ziehl (RHP Penfield High School)
The Cubs wasted no time going after pitchers in this year's draft, but all of them up to this point were left-handers. Ziehl is not only a right-hander, but a high school arm who the Cubs are hopeful they can develop. High School pitchers come with a lot of upside, but are also the riskiest of all picks to make in a draft.
Currently committed to Miami, Ziehl is a bit short for a pitcher, but he does come with a big-time fastball that can hit 95. He mixes that fastball with an ever-improving curveball while he is expected to develop a third pitch in the future. Ziehl is a project like most high schoolers are, but that also means the Cubs would have extra time with him should he decide to stick around.
Round 12: Teo Banks (OF High School)
Across the first 10 rounds, the Cubs focused on college-heavy players as they targeted experience over upside. Day three was all about upside as Banks made it consecutive high school selections for the Cubs. Ranked 39th in the state of Texas, Banks has all the potential to develop into a great outfielder with advanced tools across the board.
Build like a linebacker, Banks knows his way around the weight room, so adding more strength won't be an issue for him at the next level. Not only does he have a chance to be an above-average outfielder with plus power, but Banks has also been clocked at 91-92 when on the mound, so he does have that in his back pocket.
Barely 18 years old, Banks reminds me of Ed Howard in terms of tools, but has more of a Brennen Davis feel to it with more strength. This is the one prep star the Cubs would love to hang onto with hopes of seeing what he can do.
Round 13: Erian Rodriguez (RHP Georgia Premier Academy)
Make that three high school selections to open day three as the Cubs went pitching again with Rodriguez. Given their limited Bonus Pool money, the Cubs elected to go with more high school stars on day 3 with hopes they can sign more than most would expect.
All these picks thus far are great high-upside picks, but how many sign is the question as most of these players could improve their stock if they honor college commitments. Rodriguez is as intriguing as they come when it comes to pitchers. At 6-3 185 pounds, he has the size to be a durable pitcher once he adds a bit more weight.
That hasn't stopped him from having one of the best heaters on the prep circuit, as he can touch 96-97 with his fastball. Consistently it sits around 94, but he can get that extra velocity behind it when needed. Along with that fastball, Rodriguez keeps hitters in check with a change-up around 86, and a sharp breaking curve with good spin that sits around 77. High schoolers rarely have three pitches they can count on coming out of high school, but this kid has three great pitches.
Round 14: Frankie Scalzo Jr. (RHP Grand Canyon University)
The Cubs went back to the collegiate circuit in round 14 by drafting RHP Scalzo Jr. Unlike most of the pitchers taken thus far, Scalzo Jr was the closer for GCU and will solely be a reliever at the next level. Not many scouting directors would draft a reliever-only type of player, but the Cubs have no issues with that.
Not only is he a closer, but a closer with serious heat as Scalzo Jr averages around 97 with his fastball and can touch triple digits. Given the state of MLB bullpens now, Scalzo Jr fits that mold, and he will only continue to get better if he can develop a secondary pitch. This is an intriguing prospect for sure and someone to watch in the Cubs system should he sign.
Round 15: BJ Murray (3B Florida Atlantic University)
For the second time in the draft, the Cubs went third base, with this one being a college-level third baseman. That player is switch-hitting and fourth-year Junior Murray out of FAU. Surprisingly, there wasn't much on him, but the things you can find prove he could be a great hitter.
Through 57 games with the Owls this season, Murray showed the ability to hit for average at 311 and showed some pop connecting for 14 homers. Murray also has displayed some advanced glovework at the hot corner, which certainly comes in handy. Given the future of Kris Bryant remains unclear, the Cubs need to focus on their future at the hot corner. Guys like Christopher Morel, Murray, and others in the system will have to show the new regime that they are capable of handling that spot long-term.