| | |
| --- | --- |
| Honoring Negro League Greats: Josh Gibson | |
---
| | | |
| --- | --- | --- |
| 2022-02-17 08:36:51.0 | | |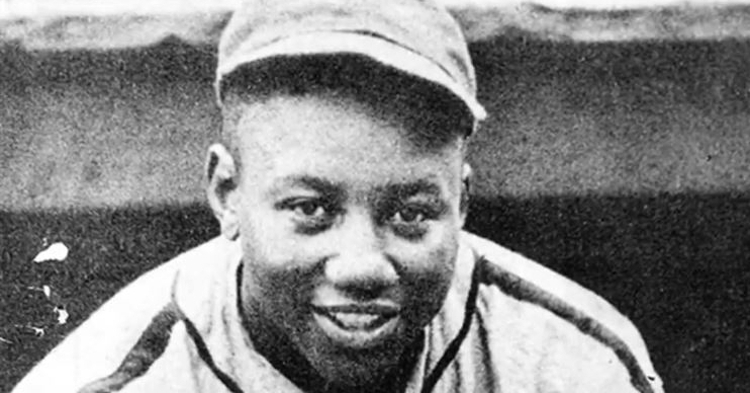 African Americans never get enough love in our country. Even though slavery has been done away with for nearly 200 years, there are times when the African-American race is still viewed as second best in this nation. That should never be the case, and there have been plenty of people who have strived to make a difference in the world over the last few years.
At least the country did its part by making February Black History month, allowing us the honor to celebrate the lives of plenty of great people. As great of a thing as it is, why do we only get one month of this? Shouldn't this be an everyday thing where we honor the ones that came before us and the ones who made a difference?
Last time I checked, we are one nation, and everyone should be treated the same. Baseball, or at least baseball history, is no different as the Negro Leagues have never gotten the same love as the MLB game. That is very disappointing when you think about it, and something needs to be done to give more of these greats the recognition they deserve.
Today we will be talking about Negro League great Josh Gibson. A catcher by trade, the 6-1 220 pound Gibson had an outstanding career that resulted in a hall of fame induction in 1972. After playing his 14 years with the Homestead Grays, Gibson capped off his playing career as a member of the Pittsburgh Crawfords, spending five years with that organization.
Gibson is the type of player, especially catcher, that everyone dreams about as he brought so much to the table. Not only did he log nearly 3000 career at-bats, but did so with a .361 career average. Gibson accumulated 1026 hits over his career, 194 of them being home runs. Along with that, he added 44 stolen bases, 741 runs, and 872 RBIs as he was the complete package.
Like most Negro League greats, Gibson found it very difficult to crack the Major Leagues and was unfortunately never given that opportunity he deserved. He was a big man during this period, but he was an imposing figure that is often considered one of the most feared players ever to pick up a bat.
A star in the Negro Leagues in the two decades before integration, Gibson terrorized pitchers wherever he went, including throughout Latin America during winter league play. Several decades after his playing days were over, Gibson's stats are still being talked about despite not many knowing much about him.
You always encounter those fans at a baseball game that think they know it all and shout they can do better than what is on the field. The reality is, not only do those fans not get a chance, but more often than not, they will do just as poorly if not worst than even the worst product on the field. Gibson is that ultra-rare occasion of a fan who thought he could do better and then did.
As stories tell us, Gibson was watching a Homestead game in the 1930s when their starting catcher injured his eye during the game. Gibson was just an 18-year-old kid at the time, but had already established himself on the semi-pro circuit. For whatever reason, Homestead knew about him and his reputation and asked him to suit up as the replacement. The rest is history, as that was the beginning of a great baseball career.
When he stepped on the field, Gibson was known as the Black Babe Ruth. He had a keen eye at the plate, prodigious power, and the ability to hit for average and power, which not many players in today's game can do. There was a reason why Gibson felt he was in scoring position every time he came to the plate, and that was the reason.
The biggest issue for every Negro League star is the lack of info that comes with it. While none of the Negro League stats are completely accurate, there are reports out there that Gibson hit a ball 580 feet at Yankee Stadium and continuously made that park look small. That is an impressive feat in itself, and it takes real power to make a park-like that look tiny.
Knowing what we know now and what is on his hall of fame plaque, Gibson would have fared well in the Majors and would have been an instant star. Although no one knows how many homers he truly hit, his plaque suggests that he belted over 800 long balls across his 17-year career. Only a tiny portion of those are official, which you can tell, but some estimates think he may have connected for 1000 homers.
If it weren't for the Negro Leagues, many great players would never have been discovered. The color barrier wouldn't have been broken, and baseball wouldn't be the same. For Gibson, he is just another one of the long list of players who deserved a shot and never got it, but his presence is still felt today.