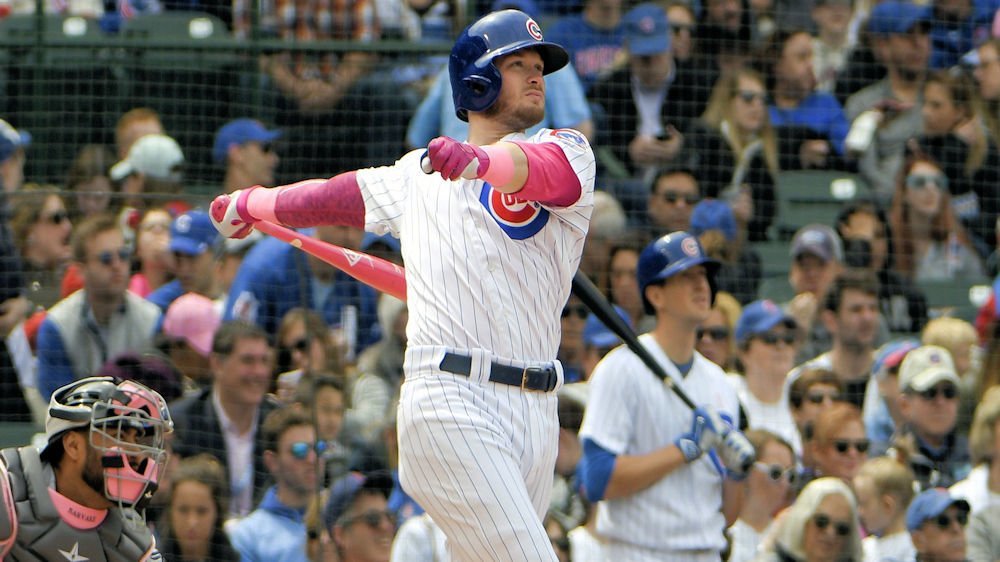 | | |
| --- | --- |
| Latest trade rumors for Cubs as deadline nears | |
---
| | | |
| --- | --- | --- |
| Monday, July 30, 2018, 5:05 PM | | |
Nobody listens to 'Ken Allison' (including my wife), but yet they all seem to listen to insider Ken Rosenthal. And why not? Rosenthal usually gets the scoop on what's going on in MLB long before most- I'm beginning to think that bowtie of his, houses a small camera and a secret microphone.
So what's Ken Rosenthal saying now (via Twitter)? Exactly what "this" Ken has been saying for about two weeks already: that the possibility of the Cubs getting another controllable, starting pitcher before the non-waiver trade deadline can't be ruled out, and a position player, namely Ian Happ, maybe who a deal is centered around.
The thought of the Cubs not dealing from the 25-man roster was nice, but the reality is, Chicago just doesn't have a lot of promising prospects left to trade, and the ones they do have, need to be kept so as not to completely deplete their farm system. The Cubs are rich in both infield and outfield position players on the big-league roster, and dealing a player like Happ only makes sense.
The recipient of the trade would be getting a switch-hitting, utility man who plays five positions, thus one could argue that Happ alone would equal a minimum of two other trade pieces. In return, the Cubs would get the starter that they so desperately need, and the remainder of the position players on the 25-man roster would get more playing time.
In response to Ken Rosenthal's tweet, NBC Sports further speculated that the acquisition of a controllable pitcher by the Cubs could also include a trade of Addison Russell. Once the talk about the Cubs pursuing Manny Machado started a month or so ago, I started speculating that the Cubs were somehow willing to part with him. I've since softened that position (some) with the realization that without a replacement shortstop as part of a deal, the Cubs would be in some serious trouble if Baez got hurt.
While Rosenthal is spit-balling ideas of what the Cubs could do in the next 24 hours, the reality is that the Cubs are still hell-bent on finding at least one more reliever. The latest reports have them closely eyeing Padres reliever (RHP) Kirby Yates and Ryan Tepera (also a right-hander) from Toronto.
Right-handed starters, Matt Harvey and Kevin Gausman are still for sale, and while the Mets seem to be playing hard to get, Zack Wheeler's name is still being floated around. Also now appearing on the list of possible right-handed starters up for auction, is Mike Fiers from the Tigers. Fiers has gone 7-6 in 20 starts this season, with a 3.54 ERA, making him equally (if not more) attractive than some of the other big names on the trading tables this season.
I guess the one big question that remains, is what the Cubs are willing to trade off as part of any deal, let alone a deal to gobble up another brand-name starter. Stay tuned, we'll all know shortly…
Longshot that cannot be dismissed until after deadline passes: #Cubs getting controllable SP. Could build deal around Happ or another young hitter. Obstacles: Scarcity in market. Many teams want elite prospects over MLB pieces. CHC too thin in young pitching to add to deal.

— Ken Rosenthal (@Ken_Rosenthal) July 30, 2018