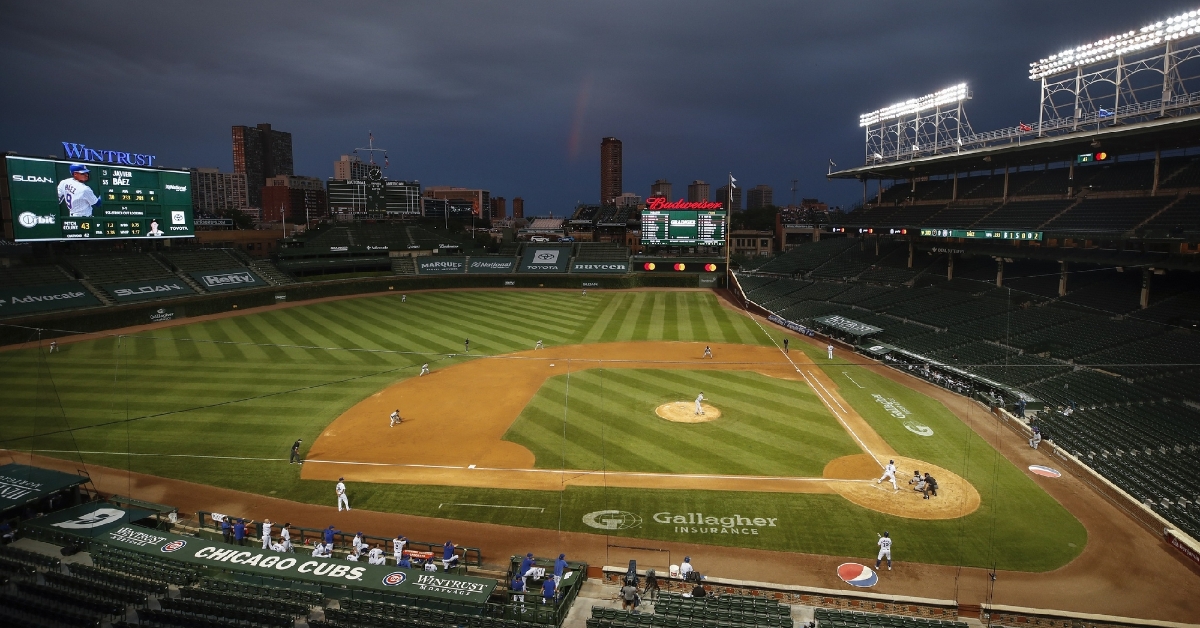 | | |
| --- | --- |
| MLB reportedly focusing on 162 games next season | |
---
| | | |
| --- | --- | --- |
| Friday, November 20, 2020, 9:46 AM | | |
Now that 2020 is thankfully almost over, it's time we start looking ahead to 2021. Although there is still so much surrounding the sports world that we do not know about, at least we can see things are attempting to get back to normal. The same thing can be said about baseball as they try to get back to normal, even if it means with limited fans.
After the MLB season was shut down only to be restarted with a 60-game schedule, the minor leagues were not as lucky losing their entire season. That was to be expected when you look at the landscape the world was in during that time. As hard as it may be to believe, it seems we are in an even worse position now than last spring, leaving questions about what things will look like come next baseball season.
That is in the back of the owner's and player's minds at this point, but it hasn't stopped Rob Manfred from pushing through his plans for next season. Manfred expects the MLB to open the season on time on April 1 to play a 162-game season as things sit right now according to reports. Manfred wants fans in the stands, as do players, but everyone knows that may not be a possibility right now, so the more games teams get, the better fans can attend later.
The early news of the 162-game season is not just great news for the casual MLB fan, but baseball fans across the country will also influence the minor league season. After losing an entire year this past season, and reports that the Minor Leagues will be losing organizations, the minor leagues' future was clearly in doubt.
Major League Baseball is aiming for an April 1, 2021 Opening Day and standard 162-game season, source tells me.

Organizations are also planning to have Minor League Spring Training start on April 1st with a May 1st Opening Day and 120-game season.

— Danny Vietti (@DannyVietti) November 19, 2020
Well, some positive news for a change is on the horizon as the Minor League expects to play next season, but only a 120-game set as opposed to the 140. Fewer games are never a good thing for players, but having a minor league season is something fans all needed so even if it is 20 fewer games, it is better than nothing. If that plan does indeed take shape, look for Minor League spring training to start April 1 with opening day on May 1. This doesn't include the Short Season teams who start in mid-June as they may not be around this season.
There are no reports yet if the MLB is actively making these plans or if these plans are being discussed to present to the players soon. Regardless, the MLB is hoping to go about business as usual is a great thing, especially when you look at the year they went through.
Without knowing if this is the worst the pandemic will get or if more is to come, it is hard for me to look this far out. I love the ambition to start the season on April and May 1 with hopes of playing the entire year. However, I don't want to get anyone's hopes up that it may happen when you look at the state of the pandemic, coupled with the vaccine timeline. Thrown in minimal to no fans in April, and there are so many hurdles to clear.
The Minor League part of the report is the key to this whole thing, as those details need to be figured out relatively soon. Both the MLB and Minor League seasons coincide with one another, so decisions on where to go from here need to happen long before the February start date of spring training. Given that talks are being had about some minor league season, it is all a great thing for the long haul.
Given the uncertainty surrounding COVID and the uncertainty of minor league teams remaining in operation, if you told them, they would play 120 games next season, who would turn that down? That is pretty much a dream scenario for the minor leagues, given how most of those teams are in non-big market cities that depend on a season to make money.
Unlike the majors, the Minor Leagues don't have TV contracts or huge merchandise sales to get by. Their revenue is solely generated through ticket sales and concessions, so they need some fans in the seats to operate. That is why starting May 1 might be a good idea as a vaccine is supposedly set to be widely available come April.
Even if the vaccine is available in April, don't look for parks to immediately sell every ticket. That sort of thing will take time as they need to know if the vaccine is safe. Right now, all we can do is wait and see what happens, and hopefully, this gets done, and everything goes according to plan.