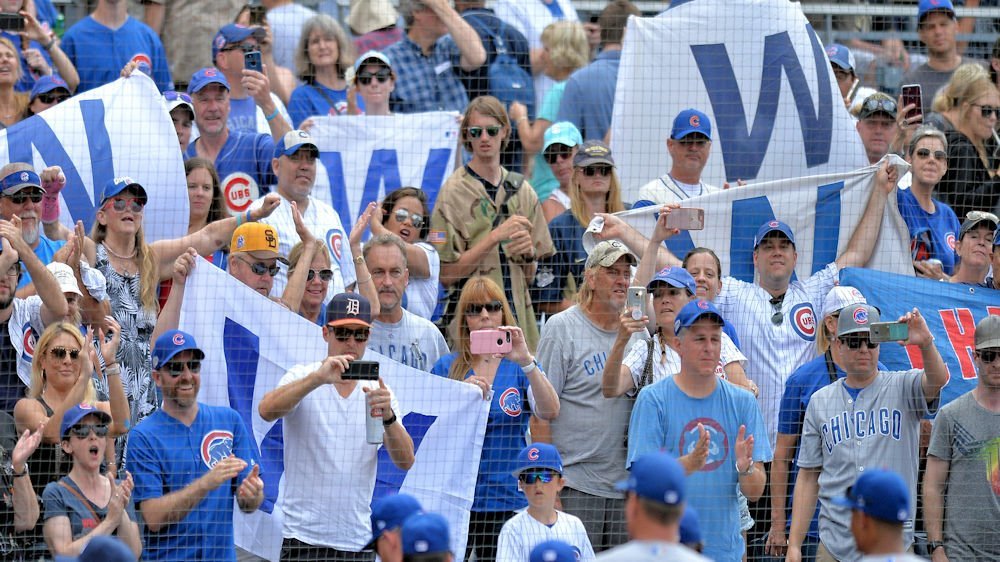 | | |
| --- | --- |
| Previewing the 2021 Arizona League Cubs | |
---
The 2021 minor league season will look drastically different in 2021 as Major League has done some significant changes. They elected to remove 40 plus Minor League organizations as the entire Short-season league has been put to rest for starters. In the process, both the Dominican and Arizona rookie leagues have seen their organizations go from operating two teams to just one.
In a sense, that is a good thing as more talent will be on the field but at the same time could be a negative. For the Cubs, their 2021 Arizona Rookie team may have as much talent as anyone, but fans still have a bit of time to wait. Unlike the rest of the minor league seasons that start May 4th, the Arizona rookie league is usually the last league to get going beginning June 22nd of this year. A big reason for that is the MLB draft, as several players that get drafted wind up here.
With only one AZL team this summer, Manager Lance Rymel will have plenty to work to the point where he may have too much talent. Now in his sixth year working with the Cubs minor league organizations, Rymel will guide the AZL Cubs for the first time after a great showing in the Dominican Rookie League back in 2017-18. Rymel was also at the helm for Eugene in 2019 and saw many of the players who will be the Cubs' future.
This is an opportunity Rymel couldn't pass up when you think about it. After having last season canceled, not only will he have talent from last year's draft class, but this year and even 2018 also as the AZL Cubs could be loaded.
From the moment you break down this roster, you can see what I mean, as last year's entire draft class will wind up here.
Top pick and the organization's number five overall Prospect Ed Howard will highlight that list as he will finally make his professional debut.
2020 third-rounder Jordan Nwagu (OF), 2020 second rounder Burl Carraway (RP), 2020 flame thrower Luke Little (LHP), and 2020 fifth-rounder Koen Moreno (RP) will all make their professional debut this summer.
You will also notice when looking at their roster are the names associated with the Yu Darvish trade, as three of the four prospects acquired in that deal will land here. OF Owen Caissie and infielders Yeison Santana and Oswaldo Pina are those names as Cubs fans eagerly await their debut to see what they bring to the table.
Sticking with offense outfielder Carlos Pacheco is coming off a relatively strong 2019 season as he will be looking to take that next step in his development. Rounding out the Arizona infield are guys like Rafael Morel, who recently landed in the organization's top 30 list, Wlidimer Joaquin, Flemin Bautista, who cranked eight homers and 40 RBIs in 2019, and 2019 undrafted first basemen Matt Mervis.
One of the Cubs top catching prospects in the system in Ethan Hearn, will return to Mesa after struggling in his pro debut. Known for his raw power from the left side, Hearn hit just a 163 with two homers while striking out 40% of the time. It will be interesting to see how much he has improved from year one to year two.
As mentioned above, all three of the Cubs 2020 pitching draft picks will start their season in Mesa, including Little, who can hit 105 on the gun. That alone makes him an intriguing prospect, but if he can't harness that command, what good will it do. Carraway is another hard-throwing lefty to keep an eye on the first few weeks or so as the organization is extremely high on him. A top 20 prospect in his own right, Carraway is a legitimate relief prospect capable of stepping into high leverage roles soon.
Those may be the primary names to watch, but don't sleep on Benjamin Rodriguez, who is starting to turn heads. In 12 games, 10 starts in 2019, Rodriguez posted a 2-3 mark with a respectable 3.56 ERA. He also walked 17 men as opposed to 38 strikeouts in 50 innings of work. Rodriguez may be an unknown prospect by most, but he is undoubtedly someone gaining recognition within the organization.
Eilan Almanzar, Max Bain, Misael Garcia, Jorge Remon, and Luis Angel Rodriguez are other less-known pitchers hoping to leave their mark in 2021.
With both AZL teams combining into one this summer, expect the Cubs to not only compete on a more consistent basis but get used to a better-quality product on the field. That is all fans can ask for at this level.

Upgrade Your Account
Unlock premium boards and exclusive features (e.g. ad-free) by upgrading your account today.
Upgrade Now