| | |
| --- | --- |
| Previewing the 2021 Iowa Cubs | |
---
| | | |
| --- | --- | --- |
| Saturday, April 10, 2021, 9:01 AM | | |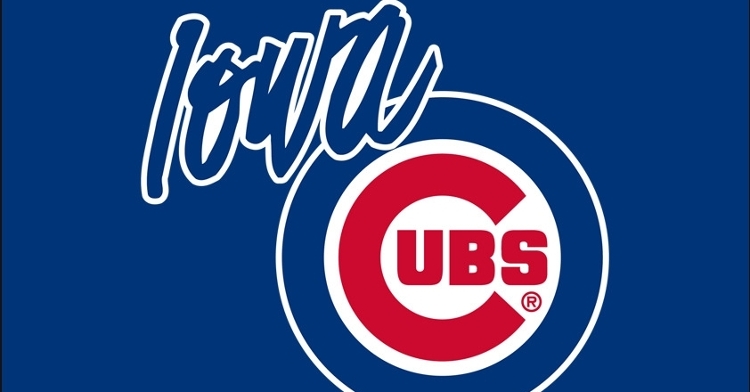 As the Minor Leaguers get set to report to spring training, fans can finally get settled in and get ready for the first Minor League season since 2019. With that being said, I thought this would be a great time to break down each of the Cubs minor league organizations to give fans a chance at what to expect from them in 2021.
Today we start with the AAA organization out of Des Moines, the Iowa Cubs. After initially having their regular start in early April, MLB elected to push them back to May 4 as the Alternate training sites returned for April. This shortens their season from 142 games down to 120, but it keeps them in line with the rest of the minor league schedules.
Marty Pevey will again lead the 2019 Defending Division Champions as he returns for his eight-season with Iowa. Unlike in seasons past, the Minor Leagues are conducting season with travel restrictions, thus creating new divisions across the board. All 120 games will be played within their division, with each team getting 60 home and 60 road games. Pevey will be joined by pitching coach Ron Villone, hitting coach Desi Wilson, Athletic Trainers Ed Halbur and Toby Williams, and Strength Coach Dallas Lopez to make up the staff.
In 2021, the Cubs will be moving from the PCL over to the Eastern side of the league as they will take part in the Midwest Division. Joining Iowa will be the Columbus Clippers (Indians), Indianapolis Indians (Pittsburgh), Louisville Bats (Reds), Omaha Storm Chasers (Royals), St. Paul Saints (Twins), and the Toledo Mud Hens (Tigers). In other words, they will be playing teams strictly from both Central Divisions in the MLB. With a 120-game season this year, they will see everyone 20 times across the campaign.
Coming off their Division title, there is a lot to like about Iowa once again, as they should have a strong team. They may not have the top prospects that many AAA teams do, but they make up for that with a plethora of veteran talent that would be considered reserve players at the MLB level. One name to watch is Nico Hoerner, who was sent to AAA in the final days of spring training.
To gain one more year of control with Hoerner, he must spend 36 days with the Minor League club, which takes the season into June at that point. He is the one player I don't expect to be in the minors too long, and it will be interesting to see how the Cubs handle him and who he replaces when the time is right.
Joining him in terms of offense will be catcher J.P. Higgins who had a good spring of his own. Higgins played more than most expected, but that was because Austin Romine suffered a knee injury. Higgins was on track to break camp with the big-league team, but a late Tony Wolters pick-up sends him to Iowa, where he will be paired with either Taylor Gushue or Jose Lobaton.
Patrolling the infield with Hoerner will be Alfonso Rivas at first base, Abelito Avelino, Sergio Alcantara, and possibly Matt Duffy or Eric Sogard, depending on what happens with Hoerner. Ilderamo Vargas is another name to watch along with Patrick Wisdom, as both saw extended time this spring. Vargas was designated for assignment and will return to Iowa.
For the outfield, this one is clear cut and dry as two positions appear set in stone. Look for Ian Miller and Nick Martini to patrol the corner outfield spots as both had opportunities in camp. With Donnie Dewees suffering a TORN ACL, the center field spot is up for grabs, and Cameron Maybin was my choice until he was granted his release. Look for Zach Davis or Michael Hermosillo to compete for that final outfield spot as the Cubs should have a balanced offensive attack.
While the offense may not have your typical big-name prospects on it, the pitching staff certainly will as several top 30 prospects will take their turn on the mound. In the starting rotation, look for both Tyson Miller and Cory Abbott to anchor the staff as both are coming off impressive seasons with Tennessee. Miller not only saw time with Iowa in 2019 but even made the majors last season while Abbott is coming off a 2019 organizational pitcher of the year award.
Non-Roster Invitee Shelby Miller had an impressive spring, and I was shocked he didn't break camp with this team. Look for him to contend for a middle-of-the-rotation spot. Juan Gamez and Matt Swarmer appear to be the other favorites to grab rotation nods but depending on the success of Adbert Alzolay this season, and he too could end up in the minor leagues at some point, giving Iowa a strong rotation.
The bullpen will be a work in progress all season, but there will be some big names helping early. After being slowed with Spring training injuries, lefties Kyle Ryan and Brad Wieck will open the season with Iowa and project to be added to the Major League roster by midseason. Righty set up man Rowan Wick didn't pitch all spring after suffering an oblique injury and is another name who will be on in Chicago this season.
Those three will be the primary ones making headlines, but guys like Justin Steele, Dakota Mekkes, Jerry Vasto, Jonathan Holder, and Robert Stock will all play huge roles this season. After an impressive start to the spring, Trevor Megill was roughed up in his final few outings, but I look for him to take over the closer spot to open the season.
That leaves one name we haven't talked about yet in non-roster invitee Pedro Strop. Much like some of the names mentioned above, Strop was a late arrival to camp and didn't get in-game action until the final 10 days after breaking COVID protocol. Strop looked good in most of his outings, but the Cubs felt he needed a bit more time to make the roster. Given his track record with the Cubs and the amount of success he has had, look for him to get a shot to earn a roster spot in Chicago at some point this summer.
All in all, Iowa will be a competitive team that should win somewhere between 65-68 games. They will compete for not only another division crown but also a postseason berth. The key to their success is staying healthy and dealing with the constant taxi of players getting promoted or demoted during the season. With some of the Cubs top prospects in AA, maybe Iowa is a team that could get better as the season goes on.
Iowa will open their season on Tuesday, May 4, when they host the Indianapolis Indians for a six-game set. All minor league series will be six games and conducted Tuesday through Sundays, with Monday as the universal off day.
4?? Fridays away ?? pic.twitter.com/h2fKK5zF2Y

— Iowa Cubs (@IowaCubs) April 10, 2021

Tags: Cubs Baseball
,
Nico Hoerner
,
Austin Romine
,
Taylor Gushue
,
Alfonso Rivas
,
Patrick Wisdom
,
Ian Miller
,
Zach Davis
,
Michael Hermosillo
,
Tyson Miller
,
Cory Abbott
,
Juan Gamez
,
Adbert Alzolay
,
Kyle Ryan
,
Brad Wieck
,
Rowan Wick
,
Justin Steele
,
Dakota Mekkes
,
Jonathan Holder
,
Robert Stock
,
Trevor Megill
,
Pedro Strop