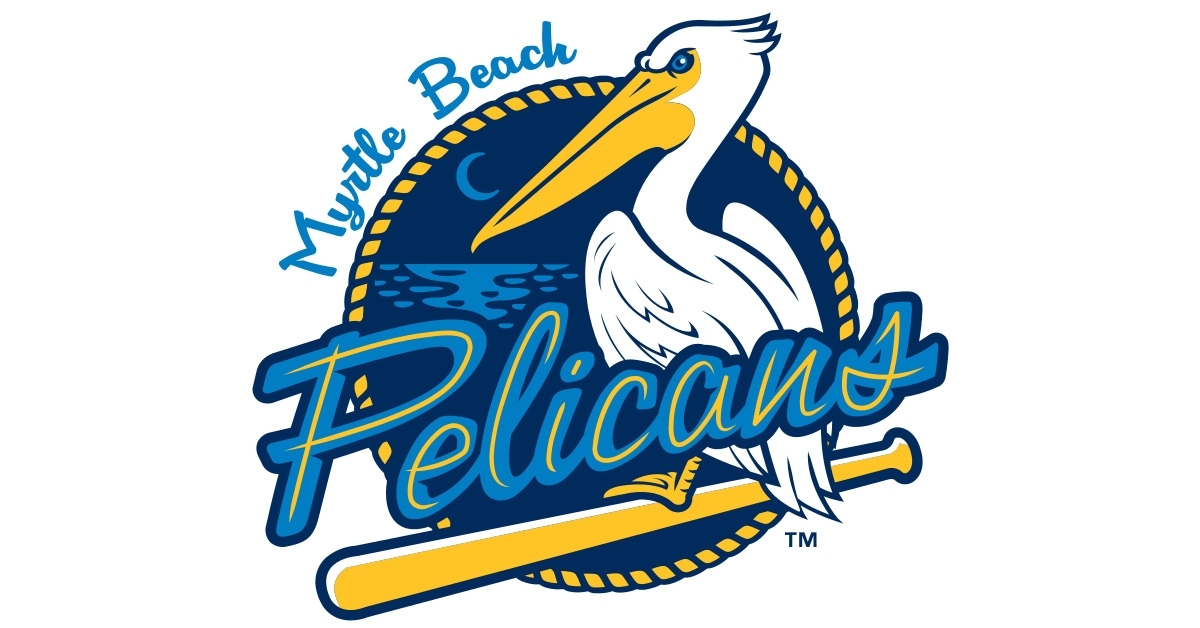 | | |
| --- | --- |
| Cubs News: Previewing the 2022 Myrtle Beach Pelicans | |
---
There may not be another team in the Minor League Baseball, at least within the Cubs organization, that has more hype and potential than the Myrtle Beach Pelicans. Once again, Buddy Bailey will be back in the fold as he looks to move closer to the winningest manager in Minor League history.
Bailey is well on his way there as he is the winningest active manager with over 2000 wins as a minor league manager. That is no small feat, and his impact was felt once again last year. Coming off a brutal 2019 that saw this team play much better in the second half, Bailey returned to Myrtle Beach after winning a Midwest League title with South Bend in 2019.
Although the results were not great, the improvement was on full display as this team finished right around .500 last year. That was good for the best record in the system among full-season teams, including the MLB team, but it was done with plenty of young players who could all be back this season. Sure, some of those players will move on, but this is a roster with so many questions yet so many answers to those questions. That is an excellent problem to have and one the Pelicans will look to take full advantage of.
Unlike the rest of the minor league system that has mainly pitching to look forward to, it will be the offense that stands out at Myrtle Beach as there is talent everywhere. Going position by position, you will see top 30 prospects all over the place, and that starts with catcher Ethan Hearn. Since being drafted out of high school, Hearn has struggled in professional ball; hence another season of Low-A should be expected.
Whether or not he stays in Low-A or not is up to him, but the Cubs have several other great catching options to look at. Casey Opitz, who was a ninth-round pick last summer, will see plenty of time with the possibility of Ronnier Quintero and or Malcolm Quintero latching on late in the season. Chicago is one of those organizations that is rich on catching, and that is a good thing to have.
Moving to the outfield, things will look drastically different as Yohendrick Pinango and, most likely, Jordan Nwogu will be gone once again. Pinango was in South Bend already last season, while Nwogu put up the best overall power numbers on this team a season ago. Should both of them be gone, the Pelicans have plenty of options starting with Owen Caissie and Pete Crow-Armstrong.
Acquired in the Yu Darvish trade, Caissie is a top 10 prospect who moved through the ACL league last summer before landing here. He is very raw, but comes with plenty of upside as he looks to take that next step. Armstrong is another player acquired via the trade route getting him in the Javy Baez deal. Injured most of last season, no one knows what to expect from him, but all indications are he looks great and is ready to go.
Other names of note in the outfield are Jonathan Sierra, who could be moving on, Christian Franklin, who will start with Myrtle Beach and then most likely move on, and Felix Stevens, who has the body build of Jorge Soler. Keep an eye on Kevin Alcantara to make an impression before season's end, as the Pelicans will have plenty of names popping through that door.
While the outfield looks loaded, we saved the best for last as their infield will be fun to watch. The middle infield especially could be one of the best in the game, with top 10 prospect Ed Howard and top 20 Prospect Kevin Made holding that down. Howard was taken in the first round back in 2020 and was seen as the shortstop of the future. However, Made came out of nowhere to play gold glove defense, eventually pushing Howard off short and moving him to second. This season, I could see that again, but you may see Howard play more third with Made moving to second.
That falls on Christian Hernandez, who comes in at No. 3 on the Cubs prospect list. A rookie in the DSL last season, Hernandez put on quite a show at just 18 years old and will be coming stateside for the first time. If he can thrive in the ACL, there is no reason he shouldn't get promoted to Myrtle Beach, where the shortstop position will be waiting for him. No.11 prospect and 2021 second-round pick James Triantos is another name to get excited about as he offers Kris Bryant comparisons while putting on a show last season.
From an offensive side of things, no one will argue that the Pelicans are in a good place, but pitching is a different story as they don't have many game-changing arms. Tyler Suellentrop was a pleasant surprise last season, and he should be one of the guys vying for that ace spot. Look for him to challenge Richard Gallardo for that position, but regardless they will be one and two in the rotation.
Behind them is where things get interesting, but I like Riley Thompson and Tyler Schlaffer. Thompson was mentioned earlier with South Bend and Tennessee, which is where he should end up by season's end. However, since he missed a year of action with an arm injury, starting him out in Myrtle Beach to build that back up is wise.
The same can be said for Kohl Franklin, who is a top 10 prospect. Franklin missed all of last season and returned to the mound a week ago. He has a bright future with the Cubs, so they want to start him slowly in Myrtle Beach and build him back up. Other names to watch in the starting rotation could be Jeremiah Estrada, Adam Laskey, Daniel Palencia, and Jarod Wright, who all have starting experience.
Looking at the roster as a whole, the bullpen may be the biggest puzzle right now, as it is unknown who is in and who is out. You should have guys like Frank Scalzo Jr getting some time in the pen, but Luke Little is one to watch. Known for his 105 MPH heater, Little spent last season in the ACL and is now looking to move up. The question is when.
Luis Devers, Alberto Sojo, Porter Hodge, and several others had limited action in 2021 and spent most of their time in rookie ball. They will get a chance to step up in full-season ball this season and play a significant role in the Cubs' overall outlook in the future.

Upgrade Your Account
Unlock premium boards and exclusive features (e.g. ad-free) by upgrading your account today.
Upgrade Now