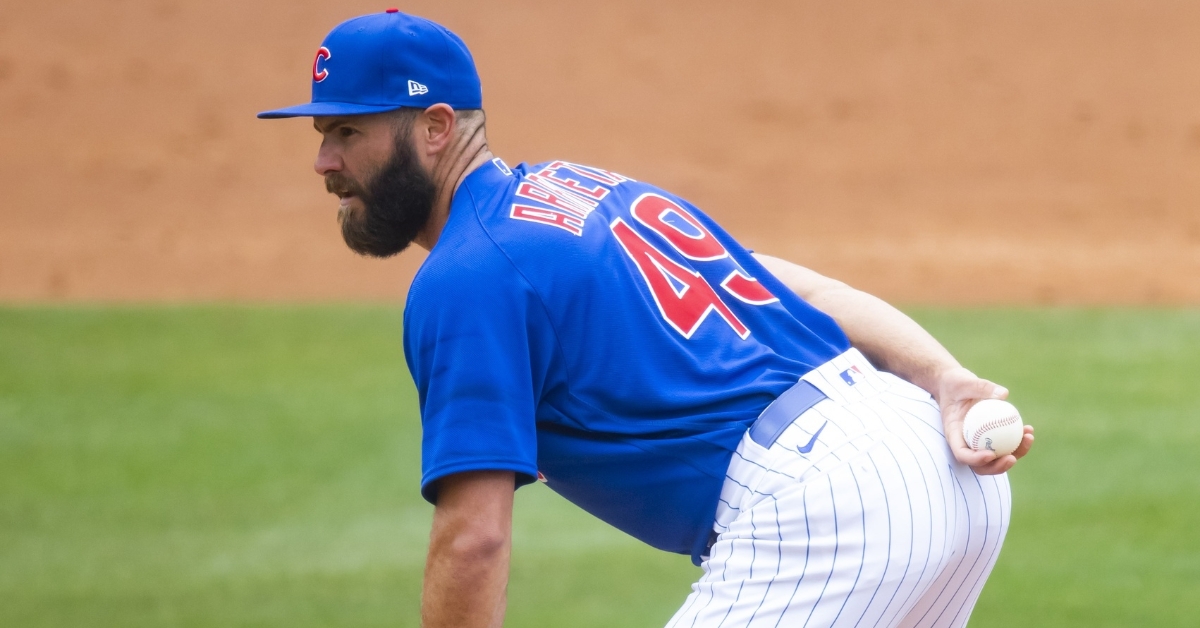 | | |
| --- | --- |
| Series Preview, TV info, and Prediction: Cubs vs. Pirates | |
---
| | | |
| --- | --- | --- |
| Tuesday, May 25, 2021, 9:30 AM | | |
The Cubs have been on a roll in May and, more specifically, the last few weeks. Not only have they won five of their previous series, but they have won five consecutive series that have been three games or longer. The only exception was that two-game sweep against Cleveland, but the Cubs have been rolling outside of that.
A big reason for their recent surge has been a bullpen that is turning out to be one of the best in all of baseball. They have posted the second-lowest ERA in May and are approaching 30 innings without allowing an earned run. Offensively, things are trending in the right direction as the team is much more consistent at the plate.
Not only have guys like Anthony Rizzo and Javy Baez started to heat up, but Joc Pederson, Ian Happ, and Willson Contreras are all starting to look like the players this team expected. Starting pitching is still a question mark, but even that has looked better lately. The Cubs will now be looking for six-straight series wins of three games or more as they head to Pittsburgh to play the Pirates. These teams have met nine times already, with the Cubs holding a slight edge 5-4.
Tuesday, May 25, 5:40 PM CDT on Marquee Sports Network and ATT SportsNet PIT: Jake Arrieta 4-4 4.46 ERA 31K vs. Cody Ponce 0-0 0.00 ERA
In his two starts since returning from the IL, Arrieta has pitched well, going 1-1 during that time. His last start against Washington saw him give up four runs in five innings as he struggled to get out of innings from time to time.
Not only is Arrieta looking to get back on track against a Pirates team he has gone 2-0 against with a 2.25 ERA this season, but for his career, Arrieta has gone 10-4 with a stellar 2.34 ERA as he continues to have their number. Gregory Polanco and Adam Frazier not only have the most experience off him but the most success as they need to be held in check.
Opposing him will be right-hander Cody Ponce, who will be making his season debut. Across five career MLB games (3 starts), Ponce has done well, going 1-1- with a 3.18 ERA across 17 innings. He has 12 strikeouts to go with six walks as he is just learning how to be a pitcher at this level. For the Cubs, this could be a challenge as they have never seen him before and tend to struggle with unfamiliar pitchers.
Chicago needs to continue to do what they have done the past three weeks regarding their approach at the plate. The more they Ponce work, the quicker they can get to the bullpen, which then becomes advantage Chicago.
Wednesday, May 26, 5:35 PM CDT on Marquee Sports Network and ATT SportsNet PIT: Trevor Williams 2-2 5.97 ERA 42K vs. Wil Crowe 0-2 4.91 ERA 22K
If there was anyone on this staff in need of a win, it is Trevor Williams. Not only has he struggled to go deep into games, but he has gone over a month since his last victory, and that is a problem. A big reason for his struggles has been his inability to win on the road, and those struggles all started at Pittsburgh in early April.
It is hard to fathom the struggles he has shown this season, especially when you consider he has the highest strikeout rate of his career and the lowest walk rate of his career. Still, high pitch counts and David Ross's lack of confidence have led to him failing to reach the fifth inning in his last six outings. However, Williams did deserve better fate last time out and will be looking to improve on two terrible outings against Pittsburgh this season.
Crowe will be making his second start against the Cubs this season and is still searching for his first win of 2021. After allowing four runs in five innings last time out, Crowe said he wants to shift into dominance mode and show people the kind of pitcher he is.
His biggest problem has been the big inning, where he has allowed a three-run inning in three of his past four outings. Crowe has recovered well from those innings but still has no wins under his belt. Baez, Kris Bryant, and Contreras have made solid contact off him this season and will look to do that yet again.
Thursday, May 27, 11:35 AM CDT on Marquee Sports Network, MLB Network (out-of-market only), and ATT SportsNet PIT: Kyle Hendricks 4-4 4.74 ERA 42K vs. Tyler Anderson 3-4 4.73 ERA 51K
Over the last two starts and three of his previous four, the Cubs de facto ace Kyle Hendricks is looking like an ace once again. Coming off an eight-inning showing against Detroit, Hendricks followed that up with a 6 2/3 inning outing against St. Louis, where he allowed three runs but only one earned.
After posting his worst statistical month as a pro, Hendricks has logged a 2.36 ERA, 3BB, and 21K in four May starts as he continues to round into form. By season's end, his ERA may be a bit higher than fans have come to expect, but if he is pitching well, that is all they will care about. Hendricks has had one good start against this Pirates team and one bad start but has had great success against them in his career. He will have to contain Polanco, Frazier, and Kevin Newman if he wants to continue that.
Speaking of someone who has pitched well against their opponent, Tyler Anderson has looked impressive against the Cubs this season as he will be making his fourth start against them. In his last outing against Chicago, Anderson went eight innings allowing just one run, and is 2-1 with a 2.85 ERA against the Cubs this season.
It will be interesting to see if that Anderson shows up as he is coming off his worst start of the season against Atlanta. Anderson was tagged for nine runs in that start while serving up three homers, so the Cubs will look to capitalize on that also. Bryant is the one guy in this lineup that would love to see Anderson every day as he has three homers in as many games off of him. Both Pederson and Rizzo have also hit him well.
Prediction: FLY THE W
After an excellent start to the season, Pittsburgh has gone downhill as they occupy the bottom of the NL Central at 10 games under 500. The opposite can be said about the Cubs, who got off to a slow start but now seem to be playing their best baseball of the season. On paper, you would look at this series as an easy sweep for Chicago especially looking at offensive numbers.
I must give the Pirates some credit as they have played the Cubs tougher than anyone not named the Braves or Brewers this season. However, don't expect that to change in this series. While I expect the Cubs to win the series, it won't come easy as this Pirates team seems to bring their A-game against the Cubs. If Williams can get into the fifth inning, I see the Cubs earning a sweep, but until that happens, I have them taking 2 of 3 to keep their winning series steak alive.

Tags: Cubs Baseball
,
Anthony Rizzo
,
Javy Baez
,
Joc Pederson
,
Ian Happ
,
Willson Contreras
,
Jake Arrieta
,
Trevor Williams
,
David Ross
,
Kris Bryant
,
Kyle Hendricks