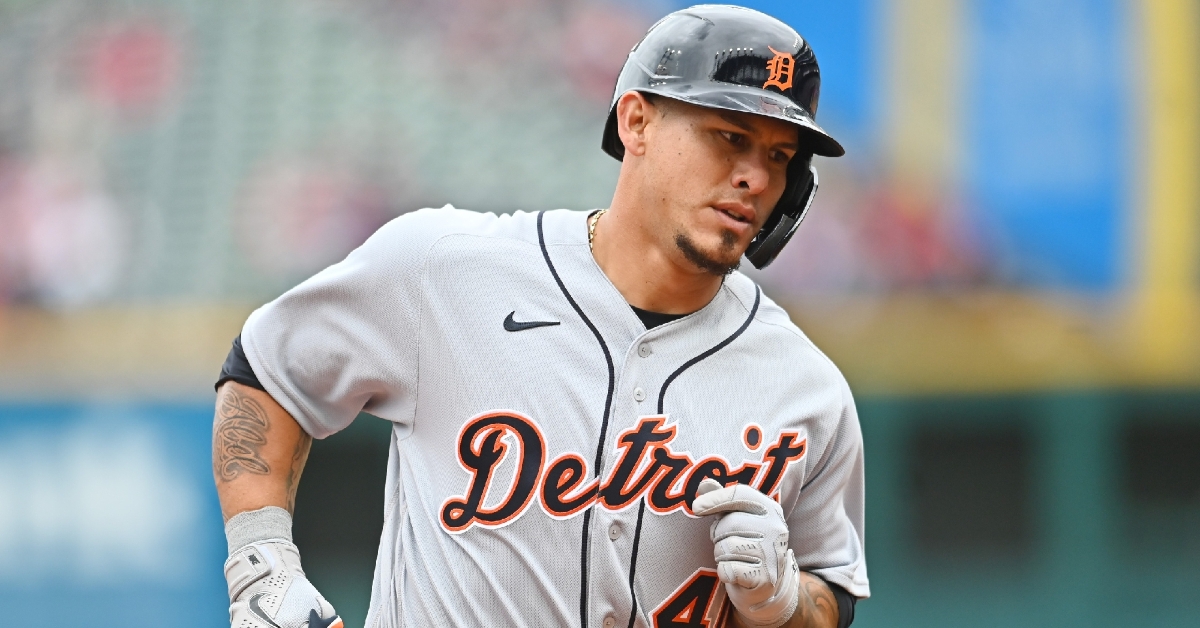 | | |
| --- | --- |
| Should the Cubs go after Wilson Ramos? | |
---
At this point in the season, it is no secret that the Cubs have had to deal with their fair share of injuries. Despite all that, this team continues to play good baseball as they remain tied for first with the Milwaukee Brewers. Eventually, all these injuries will catch up to this team, so it is better to get healthy sooner rather than later.
The one position that has suffered the most injuries has been the catcher position in which the Cubs have seen Austin Romine, Tony Wolters, PJ Higgins, and now Jose Lobaton. While Lobaton has yet to play a game, Romine saw action in just four games, Higgins saw action in 11, and Wolters saw action in about 10 games. Even with all that, Willson Contreras continues to lead MLB in innings caught, and it isn't even close.
Eventually, all this catching will affect him down the road as there is a good chance he may be worn out by the end of the season. The best way to prevent that from happening is to find a serviceable backup catcher capable of sparing Contreras at least once a week. While Romine was counted on that guy, a series of injuries have kept him off this team seemingly all year.
However, another Tigers catcher just hit the market, and he could be the perfect option in Chicago.
Adding a fifth backup catcher may not be ideal, but when a guy like Wilson Ramos becomes available, you consider it as he would be a significant upgrade. Much like the rest of the Cubs catching situation, the 33-year-old Ramos is dealing with an injury of his own as he is recovering from a back injury. The difference being, he was about to start a rehab assignment, meaning he is close to coming back, whereas the ones on the Cubs roster are not close.
After seeing Jake Rodgers and Eric Haase breakout in place of Ramos, the Tigers elected to DFA Ramos, meaning they can try to trade him or put him on waivers making him available for any team. The second part of that seems more likely than trading, and the Cubs could make a play for him. He has a very reasonable two-million-dollar salary that would have to be picked up, but I feel like he will hit free agency, and then the Cubs or anyone else could sign him.
It is hard to say how healthy Ramos is, especially when dealing with a back injury, but should he go out and have an excellent rehab assignment and prove he is healthy, the signing makes a ton of sense. When we were discussing free agents the Cubs should pick up throughout the offseason, Ramos was mentioned as an ideal fit for the backup catcher role.
Not only is he a veteran presence in the clubhouse, but he has had success both as a starting catcher and backup across his MLB career. While there will likely be plenty of teams interested in him, the Cubs are one of the few, if the only one that could guarantee him a job on the MLB team, even if it is just a backup catcher.
A healthy Ramos makes for a great backup catcher, and even if he isn't in his prime anymore, he is still a better option than what the Cubs have trotted out this season. Ramos was hitting just a 200 this season before his injury, but he is a much better hitter than that, which leads me to believe his back was bothering him for a while.
Take away his slow start this season, and you get a .271-career hitter, which is even better than what Contreras has delivered for his career. Since entering the league in 2010, Ramos has had just two seasons in which he hit below 250 and has had a couple where he surpassed .290. Add in 134 career homers, and those are numbers that a starting-caliber catcher would post, not a backup.
While Ramos may still want a shot to start, the reality is that it may not happen anymore this year when you look at his age and the injury he is battling. However, that doesn't mean taking a backup job would be all that bad. He is a great defensive catcher to go along with his offensive ability, and adding him would significantly make this Cubs team better.
He would not only allow for Contreras to get more rest, but he is a backup that you could plug in to start a few games a week, keeping Contreras fresh for the home stretch. This is a deal that the Cubs need to look into and should make happen if possible.