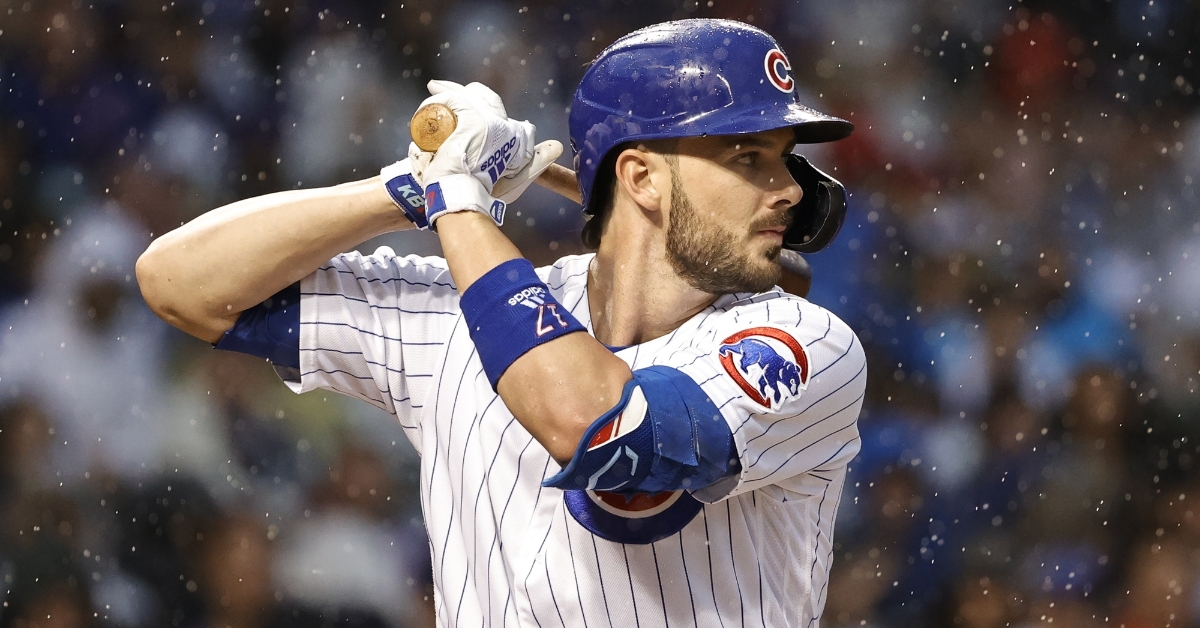 | | |
| --- | --- |
| Takeaways from Cubs loss to Cardinals | |
---
After knocking off the Redbirds 10-5 on Friday, the Cardinals finally solved the Cubs at Wrigley, downing them 6-0. It was just the second win of the season for the Cardinals against the Cubs and first at Wrigley, as the loss guarantees the Cubs a below .500 record at the all-star break.
Kwang Hyun Kim was brilliant on the mound for the Cardinals as he went six shutout innings to secure his fourth win while lowering his ERA to 3.11. Not known as a strikeout pitcher, Kim certainly showed he could be one as he walked one compared to seven strikeouts in a dominating performance. Hoping to keep his mojo going, Zach Davies opposed him, and he struggled to make it out of the fifth as his pitch count approached 100.
After allowing a Matt Carpenter RBI single in the first, Davies would settle in nicely as he kept the Cardinals off the board the next three innings. Little did anyone know that Carpenter single would be the game-winner as the Cubs were held to just six hits in the game and couldn't get much going offensively.
Hoping for a bit more insurance, the Cardinals offense came to life in the fifth as they pushed across three homers in what was a five-run inning to take a 6-0 lead. The first of those homers was a Paul Goldschmidt solo shot, before Tommy Edman and Paul DeJong added two-run shots later in that inning. Davies was charged with only three of those six runs, as Adam Morgan and Dan Winkler served up the other two homers in a lifeless loss for the Cubs.
Javy Baez poised for a monster second half
With the trade deadline approaching in three weeks, you are starting to see the names of the players the Cubs may be parting with this season. Baez is one of those names now being mentioned despite his desire to remain in Chicago beyond this season.
Baez is a polarizing figure and someone who has always been hard to grade. His average is still sitting at just .238, but his production at the plate has been everything the Cubs could ask for and more as he leads the team in both homers and RBIs. Baez also leads the MLB in strikeouts as his overall approach at the plate continues to frustrate fans.
His defensive ability and baserunning skills make him a threat on that part of his game, while his hitting continues to be up and down, given his lack of plate discipline. Baez is a streaky hitter as he often goes a month where he can't hit anything, but then turns it on the next month and carries the team.
He appears to be in one of those stretches right now where he could carry the team as he is seeing the ball well. Not only has he raised his average 14 points over the last two weeks, but he is using the opposite field and taking more walks. All that has translated into positive results, and it appears he is entering one of those hot streaks where he can put the team on his back and carry them offensively.
Driving up trade value
Davies start yesterday certainly wasn't one of his best, but he has been outstanding since the end of April. If it weren't for Kyle Hendricks and his 11 straight starts without a loss, Davies would be the one being talked about more as he is as consistent as they come since the first month.
Acquired from the Padres in the Yu Darvish deal, Davies had one year left on his contract this season which fell into the Cubs plans. They were hoping he could put together a strong enough first-half of the season to garner trade interests so the Cubs could flip him at the deadline.
Baseball is a what have you done for me lately league, and Davies has been excellent lately for the Cubs. While his overall numbers may not be great, his consistent performance has improved across the last two months, and teams have noticed that. Several teams are starting to show interest in Davies, including the Padres, who are looking to reacquire him for the middle of their rotation.
Hopefully, Davies can continue this run he has been on for the Cubs sake and put together a few great starts out of the break. That would only increase his value and would help the Cubs net a better package in return.
Paul Goldschmidt loves Wrigley
Some players hit well in certain stadiums, and Wrigley is that stadium for Goldschmidt. Even before he landed in St. Louis, Wrigley Field was one of his favorite stadiums as a member of the Diamondbacks, and he has always had a ton of success there.
A career .283 hitter, Goldschmidt has always been a good hitter, but he has been great at Wrigley, posting an average above 300 there for his career. Following his home on Saturday, that gives him eight career homers in that ballpark, the third most of anywhere in his career with Busch Stadium and Chase Field the only two parks he has more in.
This was one of the two moves that Cubs fans cringed about when the Cardinals acquired him. Not only has he always had good success against the Cubs, but when he came to Wrigley, he was a one-man wrecking crew that crushed the Cubs time and again. Over the past few seasons, Chicago has done a great job containing him, but you can't keep him down for long.
The more he heats up, the better this St. Louis offense will get. That could be a problem during the second half of the season because the Cardinals are never out of it until they are mathematically eliminated.