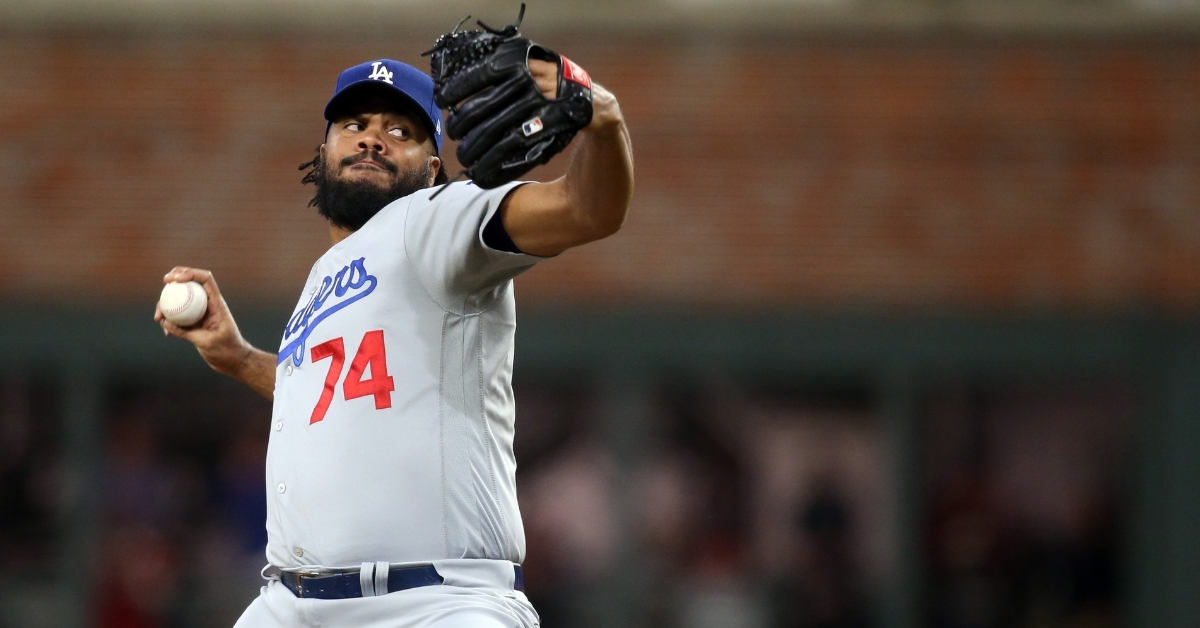 | | |
| --- | --- |
| Three free agent options for Cubs closer in 2022 | |
---
It is no secret that the Cubs have a lot of work to do this offseason. From addressing the starting pitching needs to fixing this offense to build off their second-half success, Jed Hoyer and new GM Carter Hawkins have a ton of work to do. Ultimately, their goal would be to put a competitive and winning product on the field next season, but that may not be doable just yet.
Along with starting pitching, which is the most obvious need of this team, the Cubs also need to work on their bullpen, which has been a common theme for the better part of three years. What looked like an issue heading into 2021, turned out to be the Cubs strength as Ryan Tepera, Andrew Chafin, and Craig Kimbrel were lights out for the Cubs.
That trio helped the Cubs bullpen become the best in the National League until the end of July, when all three names were dealt. Not only did that cripple the bullpen, but it took a long time for the bullpen to get back to respectability which they did in September. Led by new faces Jason Adam, Codi Heuer, and Rowan Wick, the Cubs found ways to get things done with many brand new faces put in the mix.
Unlike last season, the Cubs have plenty of young pieces to work with when looking at the bullpen, as most of them saw action at some point this season. However, their one glaring weakness in the pen would be the back end as the Cubs need to remake the late-inning parts of their bullpen. Ideally, guys like Adam, Heuer, and Wick would step up and take over those spots right now, but there isn't someone who would be the lights-out reliever that Kimbrel and company possessed a season ago.
Heuer and Wick can be great high-leverage arms, and if the season were to start this week, Wick would be the closer. He very well could be the closer next year to at least open the season as he has done more than his share to prove he is worth it. However, the Cubs may want to look outside the organization to bring in more help.
Tepera and Chafin are both free agents once again, and it will be interesting to see if the Cubs entertain the idea of bringing either one of them back. Kimbrel has a team option, and from all accounts, it looks like the White Sox will pick up that option and then look to trade him. I don't see the Cubs going that route though.
Kenley Jansen
One name that will be landing on the free-agent list shortly would be Dodgers closer, Kenly Jansen. Jansen has been a nightmare for the Cubs going back to the 2016 playoffs, so having him on their side for a change would be great. Known for having the best cutter since Mariano Rivera, Jansen has been the games best closer for the better part of the last eight years.
Not only did he record 38 more saves this season with a 2.22 ERA, but he has also locked down 350 games out of 395 chances while posting a 2.37 ERA in the process. Jansen may not be as elite as he once was, but if the Cubs were able to swing a one or two-year deal for him, it would be hard to pass up if the money is right and can be figured out.
Raisel Iglesias
If the Cubs are indeed in the market for a closer, then Iglesias would be an excellent option to have for the next two years. The long-time Cinncinatti Reds closer, Iglesias landed with Joe Maddon in Anaheim this season, where he had another solid season. Not only did he post a 7-5 record with a 2.57 ERA, but he recorded 34 saves tying his career-high from 2019. Iglesias now has 140 saves to his name while recording an ERA just north of 3.00.
Not considered an elite closer, Iglesias has quietly been one of the more consistent closers over the last five seasons. The Cubs are very familiar with him and know what he brings to the table. Unlike other closers, he wouldn't cost a ton of money and is someone you could use as a short-term option while looking to fill for the future.
Mychal Givens
Another option the Cubs could look at is a soon-to-be former Red in Mychal Givens. Acquired at the trade deadline to help improve a horrendous Reds Bullpen, Givens went on to have a great season after finally getting out of Baltimore and Colorado. In 54 games this season, Givens was 4-3 with a 3.35 ERA to go with eight saves. What is most impressive about that is his ERA with Colorado was 2.73 across 30 plus games.
Givens has been a very consistent reliever in the league posting a 3.41 ERA across 360 games. Not only that, but Givens has logged 77 career holds to go with 29 saves as late-inning situations are no strangers to him. Armed with a 95 MPH sinker, Givens is not only a high strikeout guy, but a high ground ball pitcher also.
Both bode well for the Cubs as they need ground ball pitchers. Givens is an ideal late-inning candidate for the Cubs as every place he has pitched is a hitters ballpark. Despite pitching for Colorado, Cincinnati, and Baltimore, known for having some of the highest homer rates in baseball, Givens did a great job limiting damage. I would love to see what he can do in a pitchers park for an entire season.