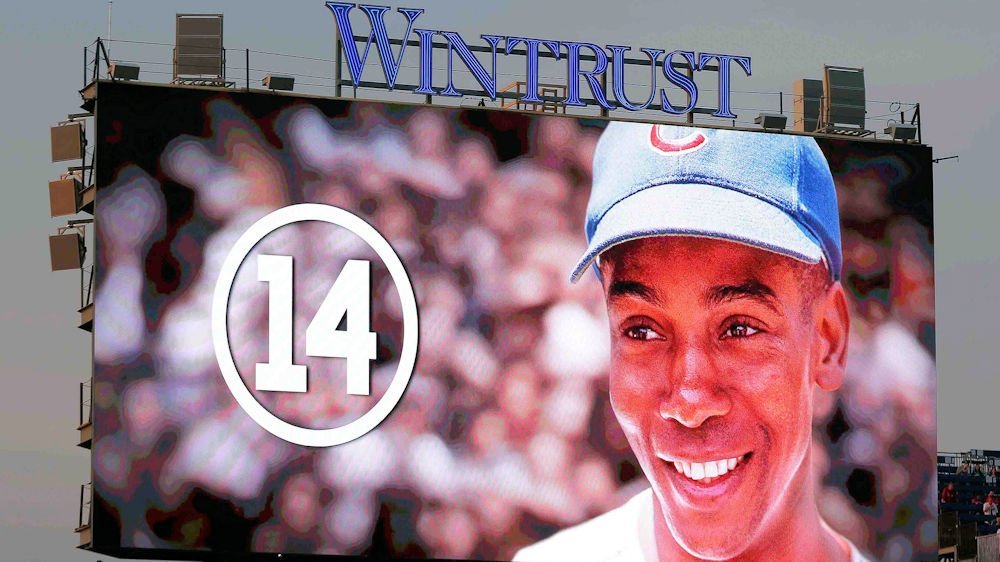 | | |
| --- | --- |
| Top 3 Cubs shortstops of all-time | |
---
| | | |
| --- | --- | --- |
| Wednesday, November 20, 2019, 12:40 PM | | |
The Cubs are one of the World's most storied franchises and have had their fair share of all-time greats over the years.
An offseason of reckoning is underway, and change occurring from coaching staff to the minor leagues to the roster at the major league level.
We here at CubsHQ decided to chronicle each position's three top players in Cubs history. This is all just for fun, as you probably have your own opinion on the best Cubs players at each position.
Here are the all-timers with the Cubs at the all-important shortstop position.
Ernie Banks
Was there ever a doubt? The greatest Cub of all-time is the best shortstop of all-time for the Cubbies. Not only was he the first black shortstop the Cubs had but he was one of the first black players the Cubs had in general — and his contributions were massive.
Remembered for his iconic 500th homer, positive attitude, and saying, "Let's play two," Ernie will forever live on in the Cubs' legacy.
Banks had a smooth right-handed swing that led to 512 home runs, 1,636 RBIs, a .274 average, and a 67.5 WAR. He was a two-time MVP, 14-time all-star, and a gold glove winner — as a consolation to never winning a playoff game.
Banks has the most immeasurable legacy of any Chicago Cub — being remembered as Mr. Cub — commemorated in a flag with his name and number flying on the left-field foul pole and a statue that stands just feet away from the iconic ballpark's main entrance.
Without a doubt, Mr. Cub is the best shortstop the Cubs have ever had.
Joe Tinker
How many Cubs shortstops have won a World Series? Two, Joe Tinker and Addison Russell. The Cubs have won three World Series in their history, and two of them were won when Joe Tinker was on the team.
In the early 1900s, when runs were not easily created by mammoth homers, Tinker's style of play was essential to producing offensively. He finished his career hitting .262, getting on base at a .308 clip as well as stealing over 300 bases.
He had two career top-ten MVP finishes, and is part of one of the most iconic double play combos the game has ever seen — I'm sure you've heard of it.
With two rings to his name, Joe Tinker certainly earns a spot on our list.
Javy has played just a season and a half at shortstop and already has earned a spot on this list — a testament to his unworldly athleticism and magic he can create with his quick glove and rocket of an arm.
As I would like to include all 2016 regular starters in our lists, Addison Russell's off-field conduct can not be representative of someone who is the best of all-time in one of the greatest organizations — so Baez rightfully has earned this mark.
After making a 2018 all-star game as a second baseman, Baez followed his second-place MVP finish with a string 2019 — leading to becoming the first-ever player to start back-to-back years in the middle infield at different positions in the all-star game.
Baez was on the field when the Cubs clinched that World Series victory in 2016, but at second base. With shortstop now his to lose and the Cubs reportedly working on a long term contract extension — Javy has room to improve his career resume and stay put on this list.
Starlin Castro, Shawon Dunston, and Don Kessinger are other candidates for top shortstops in a Cubs uniform.